Top 10 essentials to pack for your outdoor winter adventure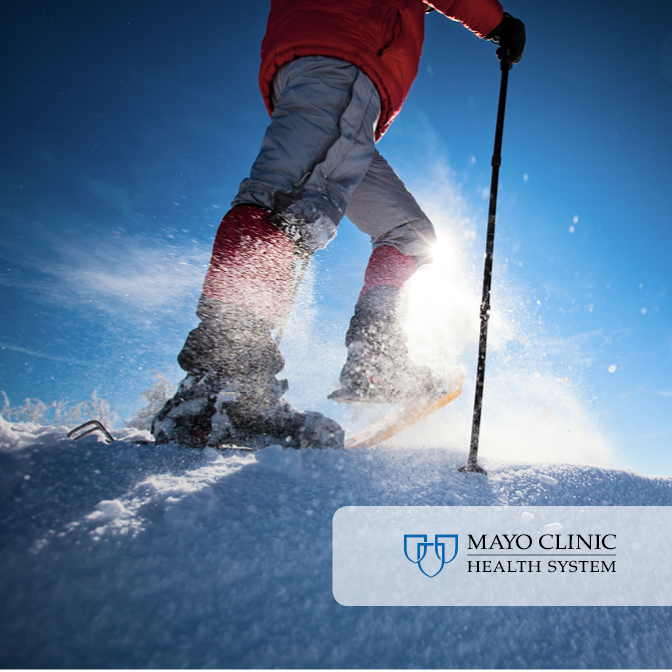 Venturing outdoors for recreation during winter months can be an exhilarating, if a little chilly, experience. There are many ways to get outdoors during the winter months, including downhill skiing, cross-country skiing, snowshoeing, ice fishing and a more recent addition, fat biking.
While these can be very fun, the nature of the outdoor environment in winter adds extra challenge and danger to be weary of. Colder temperatures pose an obvious threat, and wind plays an even bigger role in causing convective heat loss. The ice and snow make travel to and from recreation spots more dangerous and orthopedic injuries more likely during recreational activities.
Avalanche is a major risk if you are heading out West to the mountains. People may lose their life due to poor preparation and choices. The sun in winter is dangerous in different ways than in the summer. You still can get a sunburn in winter. In addition, UV keratitis from the reflection off the snow, called snow blindness, also can be an issue.
Before you go out, here are some things to consider to ensure a safe and fun venture:
Study your map, and familiarize yourself with the area you are exploring. Don't rely on a GPS. Some people say GPS often stands for "gets people stuck."
Tell someone where you are going and when you plan to return. Also, tell them if your plans change.
Check the weather forecast and dress accordingly.
Don't forget these 10 essentials to carry with you when out on the trail or the ice:
Compass or navigation equipment
Fire-starting equipment
Signaling device, such as flares or a whistle
Small snack
Knife or multitool
Headlamp
Sun protection, including sunscreen and sunglasses
Insulation, including extra gloves or layers
Adequate water and purification equipment
Emergency shelter, such as a bivy sack or jumbo trash bag
Also, bring a small first aid kit. In case you or another person suffers an injury, a kit is loaded with supplies that can help protect an open wound and mitigate the risk of infection.
In general, these rules apply through all seasons but, perhaps, are even more important during the winter. The farther from civilization you plan to go and the colder it is, the more prepared you need to be. But don't be too complacent, getting stuck just outside town can be just as cold and difficult as getting stuck in remote Alaska if you aren't prepared. But with a little preparation, you can safely enjoy the outdoors in the winter or, really, any time of year.
Topics in this Post