Prevent boredom and injury during physical activity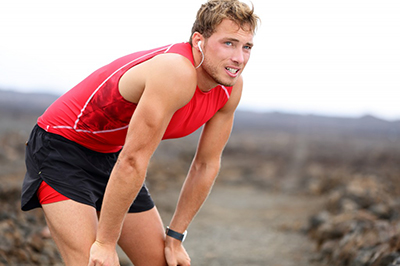 By Mayo Clinic Health System staff
Have you ever started a new fitness journey only to be plagued by boredom or new aches and pains? Does it make you nervous or anxious? Does it make you wonder, "Is this really for me?"
The answer: Yes, it is for you. You just need to make the process better for yourself.
So, why discuss boredom and pain? Well, the truth is boredom can lead to poor compliance, poor form and, in the long run, injury.
Why participate in fitness?
First, let's look at the reasons why fitness is important for our health. Fitness has many benefits, including:
Preventing cancer

Preventing diabetes

Preventing heart disease

Preventing obesity

Preventing osteoporosis

Improving cognitive function

Improving mood
How often should I exercise?
Experts recommend adults complete 150 minutes of moderate aerobic activity each week. This can include a brisk walk, mowing the lawn or gardening. Additionally, adults should perform strength training for all major muscle groups twice per week. If you prefer vigorous physical activity, aim for a minimum of 75 minutes per week.
Where can I go from here?
Mankato and the surrounding area are full of options for physical activity. Local organizations and fitness centers offer weekly group classes. Plus, we have the great outdoors. The Mankato area has many trails for walking, hiking and biking. Community recreation programs where you can try a variety of activities and sign up for team sports are also available.
Check out the many workout resources online if you prefer that method.
Now, what about these aches and pains?
Shoulder pain. A major cause of shoulder pain is tendonitis, which is inflammation in the muscles from overuse, compression and poor mechanics.
Another common shoulder affliction is chronic compression of the rotator cuff muscles, which can result in shoulder impingement. Symptoms include pain in the front of the shoulder and pain throughout the shoulder with overhead motions.
Preventing this type of shoulder pain includes practicing proper posture and performing rotator cuff and scapular strength exercises. One of the most effective ways to accomplish both is by squeezing the muscles between the base of your shoulder blades and essentially guiding them down toward your back pockets.
Patellofemoral pain. Patellofemoral pain occurs in the front of the knee and is caused by overuse, injury, excess weight, poor alignment of the kneecap or changes underneath the kneecap.
Prevention includes practicing proper form and mechanics during squatting and jumping activities, as well as performing exercises to stabilize the knee joint and promoting proper alignment of the knee cap.
Shin splints. Shin splints occur when the shins throb and ache following running or jumping activities. Most often, swollen, overused muscles are the cause. However, other factors can also contribute, including flat feet, weakness in the hips or core musculature, poor lumbar spine (low back) function or stress fractures in the lower leg bones.
You can prevent or correct shin splints using a variety of options. Rest, ice, compression sleeves and orthotics are most commonly used to keep muscles warm and improve mechanics during running and jumping activities. Speak with your health care provider if shin pain persists.
Back pain. Lumbar strains and disc issues are common culprits of back pain.
A lumbar strain is a pulled muscle in the back. It often begins as a sharp pain that dulls down gradually and is sometimes accompanied by a muscle spasm. Poor form during lifting activities causes most lumbar strains.
Ice or heat, gentle movement and your anti-inflammatory of choice are the best methods for managing the initial pain of a lumbar strain. Education on lifting techniques will help prevent a recurrence.
Poor form or mechanics during lifting activities also often cause disc issues. However, prolonged positioning, particularly in a flexed posture, can also be the cause. Symptoms include pain in the back that can cause spasms and/or include pain, numbness or tingling that reaches into the arms (from the neck) or legs (from the low back). Occasionally, these symptoms are accompanied by weakness. In these cases, it's best to consult with your physician and seek treatment from a physical therapist to reduce pain and prevent future issues.
Now, go out there, find an enjoyable form of physical activity, and improve your injury awareness and prevention. Just remember, an injury is not a disability, it's an area for improvement.
Topics in this Post