15-minute workouts you can do at home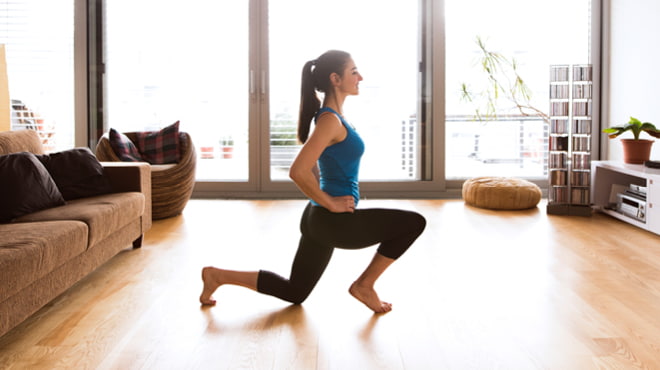 Fitting a workout into a busy schedule can be hard. Luckily, you do not need to spend hours at the gym each day to improve your health. In fact, you can get a great workout in just 15 minutes. Regular exercise is important because it helps control weight, improves mood, promotes better sleep and boosts energy. You still can gain these benefits with a shorter workout. Try one or all three of these 15-minute home workouts, and let us know how it worked. You can find the low-cost equipment for each routine at stores, online or at your local gym.
CORE
Your core — the muscles around your trunk and pelvis — is engaged in almost all physical activities you perform during the day from running to folding laundry. A strong core helps prevent back pain and improves posture. This routine requires a stability ball to help fully engage your core and prevent back pain. You also can choose to use a yoga mat for floor exercises.
Try this 15-minute core routine.
COMBINATION
Combination exercises work multiple muscle groups at once. These types of exercises help ensure you get the most out of your workout. This routine targets your biceps, triceps, shoulders, back, quads, hamstrings and glutes. You will need a stability ball, a resistance band and dumbbells.
Try this 15-minute combination routine.
RESISTANCE BANDS
Using a resistance band and working in a circuit will help increase your heart rate, increase fat burn and build muscle. This routine works your glutes, hamstrings, quads, biceps, triceps, shoulders and back muscles. It requires a resistance band, a sturdy pole or object to wrap the band around, a stability ball and dumbbells.
Try this 15-minute resistance band routine.
Topics in this Post