Posted By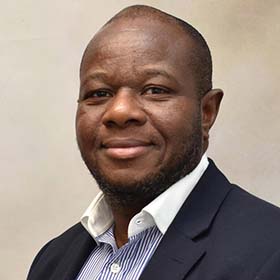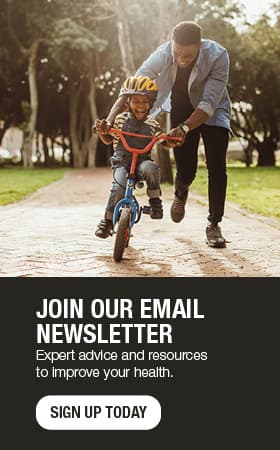 Partners in pregnancy: Preparing for a baby together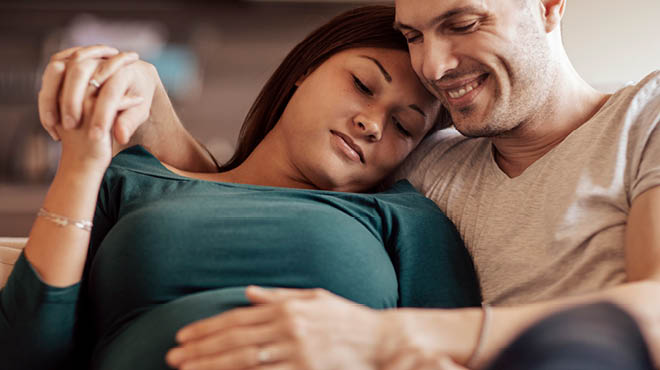 Pregnancy and childbirth are life-changing events.
During pregnancy, much of the attention is on the person who is pregnant and experiencing physical and emotional changes associated with pregnancy. But there are ways for the partner to get involved and feel connected during the pregnancy and childbirth.
Planning for a baby takes place months leading up to your baby's birth. Having both partners involved in the planning is important.
Activities partners can do together include:
Attend prenatal visits, particularly the ultrasound, when seeing the baby.
Create a list and discuss potential name ideas for the new baby.
Take a tour of the hospital's obstetrics unit and nursery.
Prepare your baby's nursery space at home.
Also, some couples have maternity photos taken together to remember this special time in their lives.
Open communication and active attempts for both partners to communicate and share their feelings and concerns go a long way in helping a couple feel closer during pregnancy.
Welcoming a new baby is a life transition
For people having their first child, many changes occur in lifestyle, relationship and finances after birth. Couples can plan for the financial responsibilities of pregnancy and caring for a newborn. While this is a good idea, it's not always a realistic option.
Reviewing your finances and debts can make planning for a new baby much easier. Meeting with a financial planner can help you figure out future decisions and possible roadblocks in the future.
Your obstetrician also should be able to help find you community or social work support if you have any concerns about making sure you have everything ready for when your baby arrives. Spending as much time together as a couple is an excellent way to bond and can help prepare you for the new infant.
Many couples plan and set up as much as possible before delivery. This minimizes the time spent on regular chores during the first few weeks caring for a new baby. A newborn will bring new stresses to a couple and many great new joys.
If a new mother is experiencing struggles with anything after delivery, she should always talk to her health care team. They are there to help.
Many of the struggles or concerns you may have are common for new moms. Your health care team can reassure you about normal things and assist with anything out of the ordinary or more complicated to ensure your family is happy and healthy.
Gather as much information as possible before delivery
The more information new parents can get, the more likely they will be prepared. Birth classes are typically taught by nurses who have helped many new parents through labor and delivery. They are ready to walk you through the process and what to expect. These classes are great for both parents and will help you feel more comfortable about what is to come.
It's becoming more common for companies to offer parental leave and other parental support benefits. The more time you and your partner can spend together during the first weeks and months after leaving the hospital, the better. Having a newborn is an adjustment for everyone in the family. Being together and bonding with the baby will be an experience you will never forget.
Families may have limitations with the amount of leave they can take due to financial reasons. Consider what is reasonable for your situation and use the available time to bond with each other and the new infant.
Be prepared for the unexpected
Prenatal and postpartum depression can present with a variety of symptoms. Mood changes are common during pregnancy, as pregnancy causes physical and emotional changes. Discuss your feelings and concerns with your health care team. Let your health care team know if you have a history of depression or mood changes.
If you're doing well with your depression management, keep your health care team updated on how you feel. Because partners usually spend more time together, let your health care team know if your partner has any concerns. Discussing concerns together as a group is helpful.
Concerning symptoms to discuss with your health care team include self-harm thoughts; feeling guilty, worthless or hopeless; or losing interest in everyday activities. Typically, during pregnancy, moms are screened for signs of mood disorders at their first visit, during pregnancy and after delivery.
Partners should talk to each other first. Let your partner know your concerns and questions. You also can bring up your concerns at a prenatal visit so your health care team can answer any questions and ease your apprehension. Partners often are concerned about speaking up. Expressing your concerns and thoughts will benefit both of you, and your partner will appreciate your involvement in the pregnancy.
Okechukwu Osuebi, M.D., is an OB-GYN in Fairmont, Minnesota.