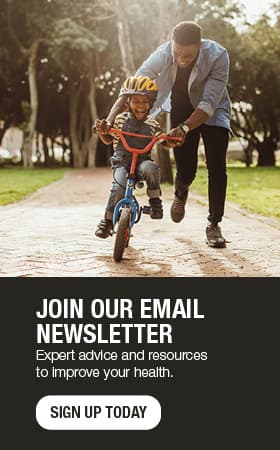 Navigating ADHD in adulthood
Attention-deficit/hyperactivity disorder, or ADHD, is a neurodevelopmental disorder of childhood that often persists into adulthood. The Diagnostic and Statistical Manual, referenced by health care professionals, describes ADHD as "persistent patterns of inattention and/or hyperactivity-impulsivity that interferes with functioning or development."
Symptoms of ADHD must be present before age 12 for a diagnosis of ADHD. People with more severe symptoms tend to be diagnosed earlier in childhood, and boys are more likely to be diagnosed with ADHD because their symptoms can be more observable.
In my practice, I spend quite a bit of time explaining to children what it means to have ADHD. During this process, parents often comment that the disorder's symptoms sound like their feelings or actions, but they haven't been diagnosed with ADHD. This is probable because if a child has ADHD, there is a strong likelihood that a parent also has ADHD. The exact cause of ADHD is still unclear, but there is a strong genetic component.
As people mature, the characteristics of ADHD can change. A hyperactive child may become less hyperactive and more inattentive as they mature.
Adults with ADHD may experience:
Being tempted to take unnecessary risks.
Difficulty with waiting in line and driving in heavy traffic.
Elevated risk of substance use or abuse.
Feeling restless and having difficulty sitting through activities, especially those that are not highly interesting.
Frequently shifting their bodies or tapping their fingers or feet.
Having relationship problems, including increased risk of stress in marriage and divorce.
Increased likelihood of motor vehicle accidents.
Increased issues at work due to daydreaming, poor time management and difficulty finishing tasks on time.
Mood swings, such as a quick temper and a low stress tolerance.
Diagnosing ADHD in adults
There is no definitive test to diagnose ADHD. Assessments used by health care professionals to measure attentiveness and concentration help make a diagnosis. The process typically includes a thorough evaluation with a psychologist, therapist or psychiatrist to discuss your developmental, educational and family medical history. Past school reports or job reviews may provide insight into behaviors and traits associated with the disorder.
Although most people are born with ADHD, symptoms also can develop after certain types of injury or assault to the brain. Some mental health conditions can mimic symptoms of ADHD, including post-traumatic stress disorder (PTSD) or generalized anxiety disorder (GAD). Some medical conditions can cause ADHD-like symptoms. This is why clinicians look for symptom presentation before age 12 in diagnosing ADHD in adults.
Managing ADHD at home and work
Learning about ADHD is imperative to managing your symptoms. While most people strictly think of ADHD as being hyperactive or inattentive, there are much broader effects to explore. ADHD impacts every executive function skill, which is similar to centralized processing for your brain. For example, it helps regulate your emotions and complete a task, even when it is not interesting or challenging.
When you can identify and learn about your symptoms, you can make accommodations to limit their impact. Lifestyle modifications of daily activities and specific considerations in career choices can be helpful.
In your home:
Ask for help and input from others.
Family and friends can support you in areas where you may feel less motivated or overwhelmed, such as in detailed tasks like balancing a checkbook or cleaning the house.
Manage your time.
Use a planner or a calendar. Many apps or tools can help you prioritize your day and create reminders and appointments. Use a to-do list to manage deadlines and priorities in your schedule.
Organize your tasks.
Divide big jobs into smaller steps you can check off one by one. Have more than one project or hobby to switch between if you lose interest in a particular activity.
In your work:
Be thoughtful in your career choice.
If you are creative and have a high-energy level, avoid repetitive jobs that require sitting for long periods. Consider factors like whether you enjoy being outdoors or working with your hands.
Structure your office space and time.
If you work in an office setting, use storage systems, such as drawers and file cabinets to keep your desk organized and clear. Try using headphones or earplugs to block out surrounding noise if it is distracting. Rely on your calendar for appointments and deadline reminders.
Navigating ADHD in adulthood can be challenging. But with a combination of medication and therapy, you can develop strategies to manage symptoms effectively. Talk with your health care team about appropriate treatment options and coping skills to help you meet the demands of daily life.
By Mayo Clinic Health System staff