Posted By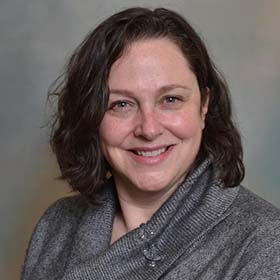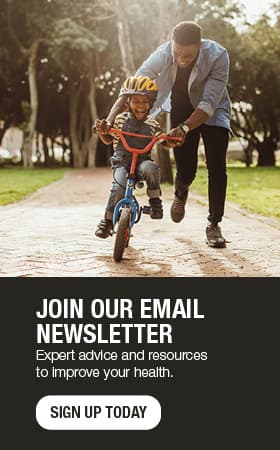 Infants have mental health needs, too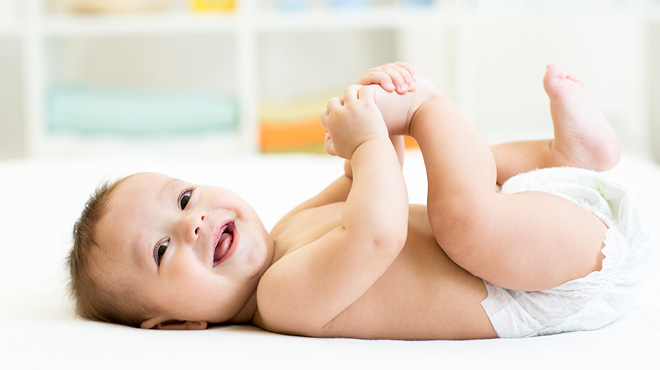 Discussions surrounding mental health often focus on the experiences of adolescents and adults, leading many to believe that these are the only people in our community affected by emotional concerns. We rarely consider the mental health of infants and young children because after all, what could these little ones with their relatively uncomplicated lives possibly be upset about? Unfortunately, many mental health concerns have roots traceable to challenges occurring in infancy and early childhood, and early interventions for these developing minds are necessary to prevent future mental health disorders.
Infant mental health refers to the well-being of infants and children up to age 3, and it includes a child's emotional and social growth and development. Many new caregivers ― moms, dads, grandparents and foster parents ― can experience normal challenges with their infants. When challenges become persistent or apparently unchangeable, caregivers can experience anxiety and frustration themselves. Seeking support with an expert in infant and early childhood development can provide helpful strategies to reduce stress for everyone involved.
Warning signs
Indicators of infant mental health concerns can include:
Poor sleep patterns
Difficulties with feeding
Persistent or unremitting crying
Restlessness
Gastric disturbance
Anxiety and tension
Distress and fear
Lack of weight gain or failure to thrive
Failure to meet expected developmental milestones
Central to an infant's mental health is his or her relationship with primary caregivers. Newborns come into the world with a highly impressionable neurological system. They are vulnerable and unable to regulate their physical and emotional states independently. They learn how through interactions with their caregivers.
Infants initially have four identifiable biological states: deep sleep, light sleep, active alert and quiet alert. And they rely on caregivers to help them maintain a sense of well-being. Each state serves an essential function for growth and development. It is through predictable, sensitive and responsive care that infants regulate their biological states and feel safe in their environment. State regulation creates an optimal biophysical environment for brain development. A sense of well-being builds secure attachment — a connection that sets the stage for social and emotional learning.
Infants communicate without words. Instead, they use cues such as crying, hiccups and gaze aversion to suggest to their caregiver that they are in distress. When their needs are successfully met by a responsive caregiver, infants learn that they can rely on that person, and the social bond builds. This first relationship serves as the building block for all subsequent relationships and forms the foundation of the infant's mental health and emotional growth.
Healthy social emotional growth
Let's think about the effects of healthy social emotional growth in infants. Social emotional growth is known to be the first learning priority for infants, and it can be defined as an infant's experience, expression and management of emotions, and the ability to establish positive and rewarding relationships with others.
Core features of an infant's successful social emotional growth include:
Understanding one's own emotional states
Reading and understanding emotional states in others
Managing strong emotions and expressing these in a constructive manner
Regulating one's own behavior
Developing empathy for others
Establishing and maintaining relationships
These core features are observable in the child's behavior as he or she continues to develop. For instance, babies will smile when caregivers smile. An infant or young child may avoid eye contact when he or she is overstimulated. Young children will cry when another child cries. Toddlers will want to cuddle or give hugs when their caregiver is sad. Kids will even tell the caregiver that "It's OK" when they perceive that a caregiver is distressed.
An infant's future ability to pay attention; adapt in flexible ways; learn in school and in life situations; make friends; and manage unpleasant emotions, such as anger or anxiety all depend on early social emotional development and the connection of secure attachment that leads to the ability to trust in others and self. When infants and young children struggle to develop these essential abilities, mental illness can follow.
Barriers
Identifiable factors that can interfere with a caregiver's ability to provide sensitive responsive care include:
Mental illnesses in the caregiver, such as depression and anxiety
A caregiver's own history of neglect and abuse
Single parenthood without social support
Temperament mismatches between infant and caregiver
Financial stress
Relationship conflict between caregivers
Alcohol or drug abuse in the caregiver
Despite facing challenges listed above, caretakers of infants and young children can still provide an exceptionally nurturing environment. Raising a child is hard work and the unfortunate, yet common experience of feeling judged by others can make providing a consistent support to a developing child even more difficult. It is important to recognize that help is available.
If you identify as a caregiver and would like more information about preventive mental health in infants or young children, first know that there are professionals trained extensively in newborn behavior observation. Newborn behavior examination can be performed in infants 3 months and younger. Meeting with such a professional can give you insight into your interactions with your baby, help you understand his or her cues and also increase your overall bond. Methods such as dyadic therapy, which involve treatment delivered to a parent and child simultaneously, help to support caretakers to improve their response to their infant and promote a lifelong journey of mutual social and emotional growth.
Kyja Stygar, M.D., and John Zadroga, D.O., are Family Medicine physicians in Eau Claire, Wisconsin.