Posted By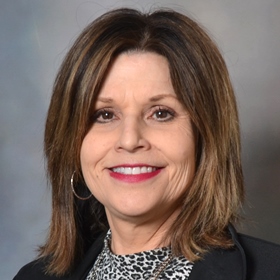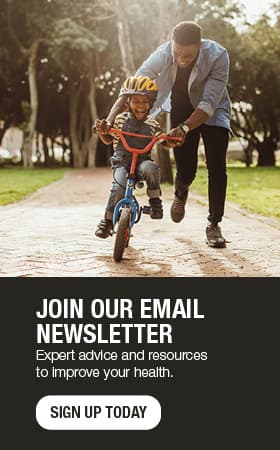 Healthy changes that will make you thankful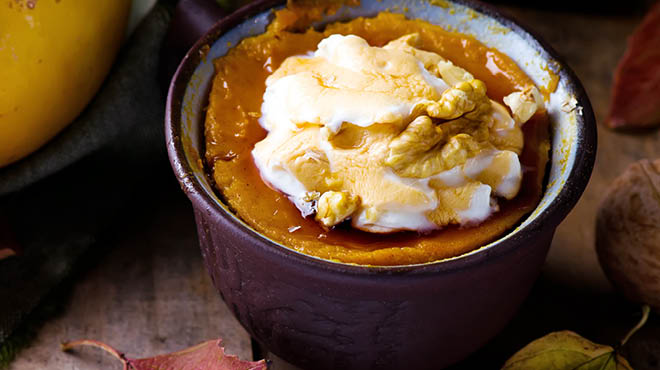 This is the time of year when many people struggle to maintain a healthy weight. The holidays are full of challenges that encourage you to overindulge and make it harder to fit in physical activity. The numerous advertisements for processed foods, plentiful amounts of holiday treats and your family traditions involving high-fat, high-calorie recipes can make it difficult to avoid overeating. Additionally, colder weather and shorter daylight hours can lead to a decrease in exercise.
Why do calories matter?
A 150-pound woman needs about 1,500 calories daily to maintain weight without exercise. A 225-pound man needs about 2,475 calories each day to maintain his weight. With 3,500 calories in a pound of body fat, eating excess calories during the holidays can easily be a source of additional weight — added weight can cause issues with your health.
Keep in mind, that the average meal consumed on Thanksgiving can contain 4,000 - 6,000 calories. If you eat an indulgent holiday meal, look for ways to offset the high caloric intake. Even as little as one hour of walking each day can burn 300 to 450 calories.
Making a few changes to your holiday traditions and spending your calories wisely can help you celebrate in a healthier way.
Consider these holiday recipe makeovers with the recipes below:
Instead of dark turkey meat at 65 calories per ounce, try white meat, which has 50 calories per ounce.
Skip canned cranberry sauce, at 400 calories per cup, and make your own fresh version using gelatin, at 44 calories per cup.
Instead of making the stuffing in the turkey at approximately 500 calories per cup, make a low-calorie, tasty version with a wild rice base at 91 calories per half cup.
Instead of traditional gravy, which can have as many as 800 calories per cup, try low-fat turkey gravy with 28 calories per half cup.
Replace the traditional green bean casserole, which can pack between 300 to 400 calories per cup, with this creamy green bean and mushroom casserole for a lower-calorie, tasty alternative for a mere 100 calories per cup.
Pumpkin pie with the crust contains 80 calories per ounce with an average slice weighing 5 ounces or 400 calories. Instead, try this delicious crustless pumpkin pie recipe with only 24 calories per ounce or 120 calories in a 5-ounce piece.
It's vital to remember the reason for the season is to get together and celebrate with your family and friends. Use the food you share to nourish your body, not abuse it.
Fresh Cranberry Sauce
3 cups water
12-ounce bag of cranberries
1 large box of sugar-free cherry gelatin
Boil water and add cranberries. Gently boil for another 10 minutes. Add gelatin, stir to dissolve and then cool.

1 cup equals 44 calories.
Creamy Green Beans and Mushrooms
3 ½ cups green beans, washed and trimmed
1 ¼ cups fresh mushrooms, washed and sliced thin
1/3 cup low-fat cream of mushroom soup
1/3 cup skim milk
2 tablespoons green onion, minced fine
Steam green beans in steamer until crisp, but tender (3 to 5 minutes). Place mushrooms, soup, skim milk and green onion in a medium saucepan and bring to a boil. Reduce heat to simmer and cook briefly for 2 to 3 minutes or until mushrooms are tender. Stir frequently to prevent burning. Add green beans and heat thoroughly.
1 cup is approximately 100 calories.
Crustless Pumpkin Pie
1 15-ounce can pumpkin
1 12-ounce can evaporated skim milk
1–2 eggs or ¾ cup egg substitute
½ teaspoon salt
1–2 tablespoons pumpkin pie spice
1 teaspoon cinnamon
1 teaspoon vanilla
2/3 cup of a sugar substitute appropriate for baking
Combine all ingredients and beat until smooth. Pour into a 9-inch pie pan sprayed with cooking spray. Bake at 400 degrees for 15 minutes; reduce the temperature to 325 and bake for an additional 45 minutes. The pie is done when the knife comes out clean.
Each 5-ounce piece of pie (or 1/8 of the pie) is 90 calories. Add 2 tablespoons of whipped topping for an additional 50 calories if desired.
Eileen Dutter is a dietitian in Nutrition Services in Eau Claire, Wisconsin.