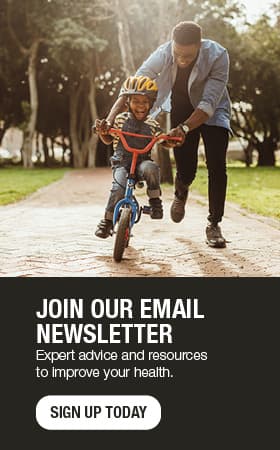 Get more veggies with a spiralizer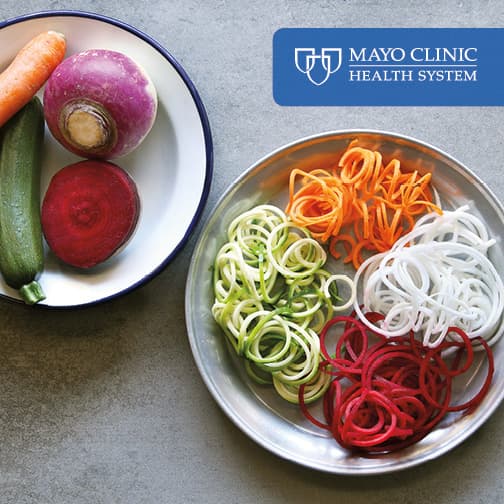 Have you been thinking about trying a spiralizer? A spiralizer cuts vegetables into a noodle shape.
Using a spiralizer is not only a great way to cut down on or control carb intake, but it also is great for getting more of those nutrient-rich vegetables needed in your diet. Of course, these noodles do not taste like pasta; but, when prepared in dishes similar to those using pasta, they taste great.
You can find spiralizers at most retail stores in many shapes and forms, from small hand-held models to countertop models in various sizes. They can be inexpensive depending on the size and model you choose.
One of my favorite recipes is zucchini spaghetti. I was not sure I would like zucchini prepared this way or use a spiralizer on a regular basis, so I invested in an inexpensive hand-held model.
The recipe I use is quick to prepare. I usually vary the recipe each time I make it, depending on what other vegetables I happen to have on hand. Adding any of the optional ingredients will increase your vegetable intake, as well. The best thing is that it turns out great each time. I also like to make a large amount of it so there are left overs, which makes for an even faster meal the next time. Here is the recipe:
Zucchini spaghetti
3-4 zucchini
1 jar of spaghetti sauce or 1 can of tomato sauce and 1 can of tomato paste
1 pound of lean ground beef, turkey or venison
1 onion, chopped
Garlic to taste, powdered, minced or fresh
Salt and pepper, to taste; use your favorite pepper seasoning if you like spicier food
Olive or coconut oil
Parmesan cheese, low-fat cottage cheese or a light sprinkling of mozzarella (optional)
Directions:
Wash zucchini, leaving the skin on, and cut off each end before spiralizing. After spiralizing the zucchini and while preparing the rest, you may prefer to place the zucchini in a strainer above a bowl, and sprinkle it lightly with a small amount of salt to help pull the water out. Rinse and blot off water with paper toweling. I prefer to sauté and drain. Be creative with the recipe. Consider adding carrots, broccoli, mushrooms, peppers, green beans, cauliflower or other vegetables you like. Wash and spiralize other vegetables, as desired. Using a large pan with a small amount of oil in the bottom, sauté all raw vegetables until tender (except zucchini). Remove vegetables from the pan, and transfer to a large pot or wok. Cook the meat using the same pan. Drain fat from meat, and add meat to the sautéed vegetables. Add spaghetti sauce to the mixture (adjust amount to your preference), place on low heat and stir occasionally. Sauté the zucchini until tender, drain and combine with the rest of the vegetables and meat. Sprinkle a little cheese on top prior to serving, if desired.
Here's an easy summer dessert or snack to go with it:
Blueberry Jicama Fruit salad
1 package blueberries
1 cup seedless watermelon, cubed
1 cup honeydew melon, cubed
1 cup jicama, cubed
Combine, and enjoy. Jicama is a root vegetable. Other common names for it are yam bean, Mexican water chestnut or Mexican turnip. It has a crisp, slightly starchy texture, sort of like a potato. Its flavor is slightly sweet and has been described as a cross between a water chestnut and an apple.
Check out more healthy recipes and additional weight management resources.
Arlene Hrdlicka is a registered nurse in Weight Management Services in Eau Claire, Wisconsin.