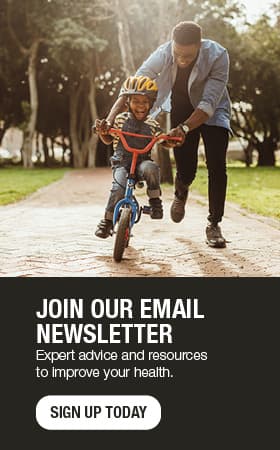 14 common food package claims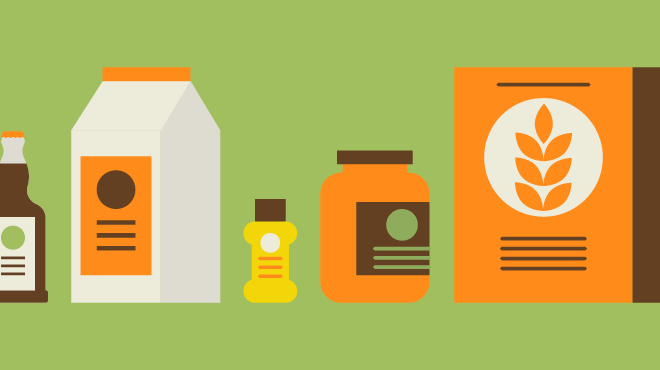 You want to eat healthy, but knowing what the claims on food packages mean can be hard to understand and overwhelming. What does "healthy" on a package really mean? How many calories does an item labeled "calorie-free" have?
Learn the meanings of 14 common food package claims so you can make wise choices the next time you're at the grocery store:
1. Calorie-free
2. Fat-free or sugar-free
Less than ½ gram of fat or sugar
3. Gluten-free, no gluten, free of gluten or without gluten
Less than 20 parts per million of gluten
4. Good source of
Provides at least 10% of the daily value of a particular vitamin or nutrient
5. Healthy
Low fat
Low saturated fat
Less than 480 milligrams of sodium
Less than 95 milligrams of cholesterol
At least 10 percent of the daily value of vitamins A, C and D; iron; protein; calcium; fiber; or potassium
Food does not need to be low in total fat but has a fat profile makeup of predominantly monounsaturated and polyunsaturated fats
6. High fiber
7. High in
Provides 20% or more of the daily value of a specified nutrient
8. Light or lite
One-third fewer calories of the usual food
Half the fat of the usual food
9. Low calorie
10. Low cholesterol
Less than 20 milligrams of cholesterol
2 grams or less of saturated fat
11. Low sodium
Less than 140 milligrams of sodium
12. Natural
No added artificial or synthetic ingredients (includes color additives)
13. Organic
Ingredients are produced without synthetic fertilizers and pesticides, farmed to reduce pollution, and provide safe and healthy livestock habits
At least 95% of ingredients are organic
Label may include USDA organic seal or organic claim
14. Reduced
Less than 25% of the specified nutrient or calories than the usual product
The next time you are at the grocery store, pay attention to claims on food and beverage packages. Understanding the true meaning can help you better achieve your goals of eating healthy.