Posted By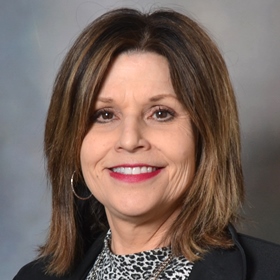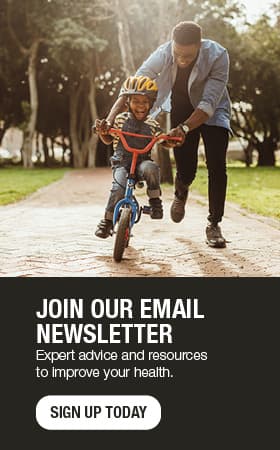 What's your Valentine's Day weight management survival guide?
The holidays are behind you, the new year has begun and you now are focusing on goals of improving your health. Then, oh no! It's Valentine's Day — a day that may sabotage all plans for health improvement.
Even if there isn't a special someone, treats are all around. If the treats are there, we eat them. So what is a person to do? Have faith, all is not lost.
Here are some tips that may help you achieve your goals and enjoy Valentine's Day.
Celebrate American Heart Month in February:

Go to exhibits, and take in free health demonstrations, presentations, cholesterol and blood pressure screenings, etc.

Skip going to a restaurant:

Avoid the 2,000-calorie entrée by preparing a leaner version of your favorite meal at home, and include large portions of fruits and vegetables.
Make a healthier, yet delicious, dessert. See the Bavarian cream dessert recipe below.
Prepare the meal with someone you enjoy, and have fun while you cook.
Set the table with nice dishes, and include candles and music for a beautiful presentation
Eat one or two dark chocolates, but decline a full box.
Express interest in a gift that doesn't include food, such as flowers or balloons.

Start a new Valentine's Day tradition. Instead of food-related activities, explore these physical activities:

Basketball
Bowling
Cross-country or downhill skiing
Skating
Sledding
Snowshoeing
Tennis
Volleyball
Walking

If you have a sweet tooth that needs satisfying:

Grill fruit, such as bananas, peaches and pineapple. These fruits are great grilled and served with a dollop of fat-free whipped topping.
Make a fresh fruit salad.
Drizzle dark chocolate over fresh strawberries.
Serve yogurt with fruit.
Try some fruit that you've never tried before.

Last, but not least: Don't forget the card!
Eileen Dutter is a registered dietitian in Weight Management in Eau Claire, Wisconsin.
---
Bavarian cream dessert
1 cup skim milk (may use 1 cup of water and vanilla shake powder)
1 1.4 ounce sugar-free vanilla instant pudding mix
1 cup vanilla sugar-free, low-fat yogurt
1 cup fat-free sour cream
1 can light cherry pie filling
Fat-free or light whipped topping
Mix milk and pudding together. Add yogurt and sour cream. Add cherry pie filling, and top with whipped topping. Calories: 160 per cup