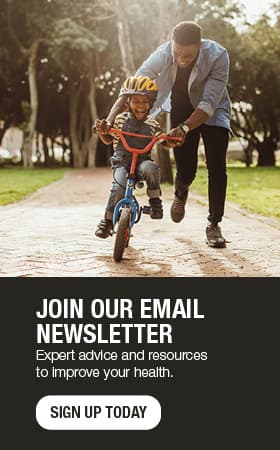 Gratitude creates gratitude
It's Thanksgiving Day as I write about gratitude — a fitting day. The events taking place for me today are not typical holiday traditions. Yet, here I sit, choosing to focus my attention on the things that I am grateful for today: a beautiful walk with the sun on my face, delicious coffee, time with one of my best friends, and finding joy and therapeutic value in listening to music while making delicious food. For me, gratitude and being present in the moment has often been a saving grace when my head wants to travel to a place that will likely prove to cause unease.
As a psychotherapist, I regularly discuss gratitude with my patients. As you can imagine or may have experienced, therapy is a place to process through difficult emotional and mental stressors. Sometimes, people don't want to look at what they could be grateful for or how they could place some of their attention on others. I've heard numerous times from patients, "Please don't tell me to just think positive." I chuckle in response to this for two reasons. One, because I get it, and two, because it's true that it is something we suggest, just not so simplistically. It's so much more. Gratitude is a consistent practice. This is part of the reason it's daunting — it's not a quick fix. It requires a concerted effort to look at the world, ourselves and others in a different way, as well as to behave differently, which may require reaching out and showing some vulnerability toward others.
Feel the benefits of gratitude
The word gratitude is derived from the Latin word, gratia, which means grace, graciousness or gratefulness. The definition is "the quality or feeling of being grateful or thankful" — the expression of that gratitude in word or deed. According to Harvard Health, studies conducted by psychologists have shown a strong correlation between gratitude practices and greater feelings of happiness. More specifically, people who took time to write down what they were grateful for or people who expressed gratitude for someone else's kindness were happier, exercised more and had fewer visits to a physician. In addition, couples who expressed gratitude were shown to have better communication and feel more positive toward one another. A study done in the British Journal of Social Psychology found that people who felt grateful reported fewer feelings of envy and were less materialistic. The Journal of Personality and Social Psychology also showed a lasting impact on depressive symptoms when consistently writing down things to be grateful for over the course of a week versus a one-time act of thoughtfulness, which also showed an increase in happiness but not as long lasting. The Journal of Happiness Studies showed that practices, such as mindfulness, progressive muscle relaxation and forgiveness, can increase gratitude and thankfulness. Physicians have noted other physical systems are positively impacted, such as inflammatory and immune responses, cortisol levels, pulse, blood pressure and blood sugar. This is proof that looking for those positives, the body-mind connection and focusing on internal awareness is essential to living a happier and more content life.
Gratitude in practice
On two occasions, I have participated in 100 Days of Happy. A friend introduced this activity to me a few years ago. You take one photo every day, for 100 days, of something for which you're grateful. I've taken photos of food, people, animals, nature, books, body parts and other things. When I was engaged in this activity, it helped create amazing results for my well-being and a reminder for me to slow down and pay attention. I made a choice to engage in this activity because I knew I could benefit from a consistent gratitude practice in order to help me through the difficult time I was experiencing.
I invite you to participate in a gratitude challenge. You can journal daily about the big and small things in life for which you are thankful, track your efforts to do something kind for others and dedicate time to be deliberately present in the moment. I believe this kind of effort is the reason I find myself in awe of our world and consistently have the desire to seek out what I'm grateful for or to express thankfulness to others.
Other ways I reach out to others to express gratitude is to open doors for others, give compliments, say "hello" or "have a nice day," give a warm hug, pay for a stranger's meal or coffee, donate to a charity or send cards to loved ones for no particular reason. Other ways I connect to internal awareness is by surrounding myself with inspirational quotes, regular meditation, yoga, spending time in nature and journaling about how I want to feel and what I want to do in order to achieve those feelings.
Some of my patients who struggle with depression share their experience with gratitude and thankfulness with me. They report engaging in these activities: opening a door for others, sending a gift anonymously, reframing their perception of a responsibility and using mindfulness while engaging in a fun activity. As a result, they say they have felt joy, inspired, optimistic, blissful and are living more in the moment.
A life of gratitude
When I was young, no one said life was going to be easy, but no one told me to be on the lookout for the amazing either. What I recall and still experience is how my heart and mind gravitate to wonder and awe. We are born to love and to live from a heart-centered place. Yet, life still happens, and we dance back and forth between the joyful and difficult. Just like everyone else, I have been through my fair share of difficulties, caught up in negative thoughts and predicting failures. However, I have also found myself excited about the possibilities for something healthier in the midst of pain and change. My own reframe of the definition of gratitude is the choice to continue moving forward, in spite of all we must endure, and to continue making a choice every day to look for the beauty in this world, myself and others. I encourage you to do the same by finding a practice that is fitting for you.
Consider joining Mayo Clinic Health System's Discover Gratitude program to start your kindness journey. The program offers many ideas of how to extend kindness.
Read more about gratitude:
Dana Stewart is a licensed clinical social worker in Psychiatry & Psychology in Eau Claire, Wisconsin.