We are experiencing high call volumes:
Use your account on the Mayo Clinic app or patient portal to check symptoms, get care recommendations and make an appointment.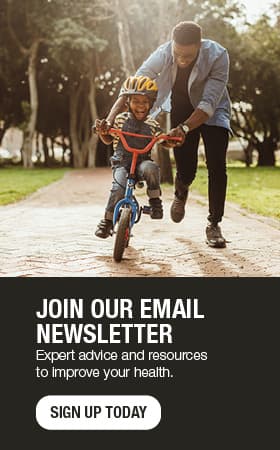 Top 5 sports medicine FAQs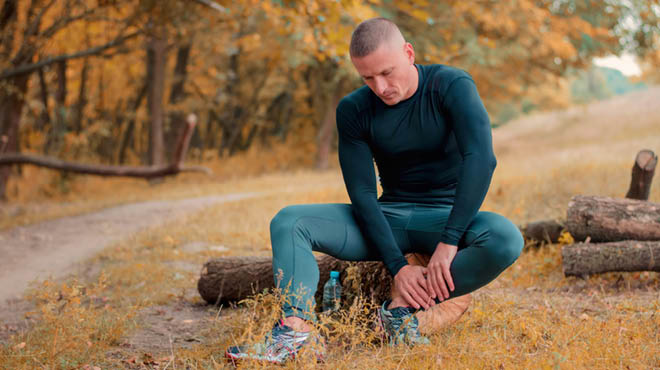 Have you ever wondered what a sports medicine physician does differently from other physicians?
Read the top five FAQ related to sports medicine to learn the answer and more:
1. Do you need to be an athlete to benefit from a sports medicine evaluation/clinic appointment?
Some people might think so; but, in fact, if you don't consider yourself athletic but want to increase your physical activity, a sports medicine physician can be a great resource for you. A sports medicine physician can tailor a plan to maximize your workout routine based on your interests and goals, and help you reduce your risk of injury.
2. What makes a primary care sports medicine physician qualified to treat people?
A primary care sports medicine physician has advanced training in the science of sports medicine and helps you maximize function of the body's systems and reduce pain to decrease time away from sports or other physical activities due to injuries. The training is extensive and includes undergraduate training, four years of medical school, three to four years of residency training, and one to two years of fellowship training for a total of 12 to 15 years of training. In addition, primary care sports medicine physicians are required to pass a certification examination in sports medicine to obtain a Certificate of Added Qualification in Sports Medicine. Continued medical education and recertification every 10 years is expected to distinguish certified primary care sports medicine physicians from other physicians without this specialized training.
3. What is the difference between a primary care sports medicine physician and an orthopedic sports medicine surgeon?
A primary care sports medicine physician specializes in the nonoperative and nonsurgical treatment of musculoskeletal, orthopedic and sports medicine conditions and injuries, whereas an orthopedic sports medicine surgeon is trained in the nonoperative, nonsurgical and surgical treatment of these types of conditions. We work as a comprehensive team, including an orthopedic sports medicine surgeon and primary care sports medicine physicians, to improve performance, prevent injury, guide rehabilitation, and provide relief of joint and muscle pain.
4. What types of conditions are treated by a sports medicine physician?
Common musculoskeletal and orthopedic conditions that sports medicine physicians treat include acute injuries, such as:
Fractures
Injuries
Low back or neck sprains
Osteoarthritis
Overuse injuries
Shoulder, elbow, wrist, hand, hip, knee, foot, or ankle sprains
Strains
Because of additional training, primary care and some orthopedic sports medicine physicians and surgeons also:
Treat sports-related concussions
Provide training for Injury prevention
Counsel return-to-play decisions for athletes
5. What sports or team play activities does a sports medicine physician support?
Most primary care sports medicine physicians and orthopedic sports medicine surgeons serve as team physicians for local or national sports teams and can provide:
Pre-participation physicals
Injury assessment
Management or prevention
Care of sports-related medical needs of athletes
Coordination of care with other sports medicine team members, including athletic trainers, physical therapists and surgical specialties
Primary care sports medicine physicians and orthopedic sports medicine surgeons may treat nonathletes, as well, and help individuals who wish to begin an exercise program or return to being active. Helping weekend warriors and industrial athletes necessitates the need for the same expert care to return these individuals back to full function as soon as safely possible.
Jason Lee, D.O., is a physical medicine/sports medicine physician in Faribault and Rochester, Minnesota.
---
For the safety of our patients, staff and visitors, Mayo Clinic has strict masking policies in place. Anyone shown without a mask was either recorded prior to COVID-19 or recorded in a non-patient care area where social distancing and other safety protocols were followed.
Topics in this Post