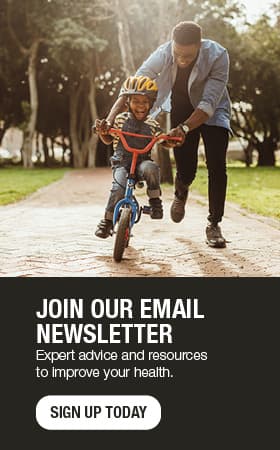 How to keep moving with arthritis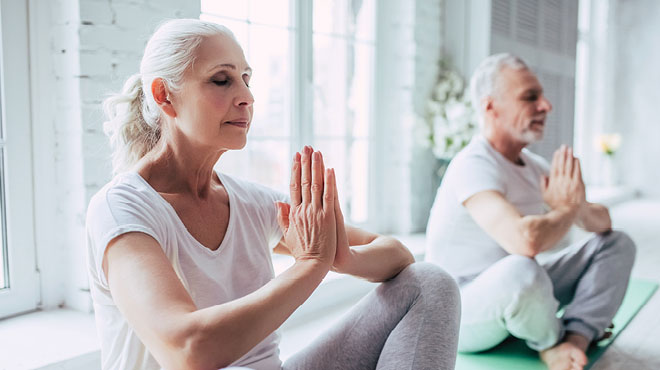 Creak, creak, creak. If achy joints have you feeling like the Tin Man, don't just chalk it up to getting older. Those aches and pains could signal something more serious. And treatable. No oil required.
"Arthritis is a common cause of joint pain and stiffness," says Jacob Ziegler, M.D., an orthopedic surgeon at Mayo Clinic Health System in Mankato, Minnesota. "It affects millions of people, and you don't have to be as old as you might think to develop it. People of all ages have arthritis."
Two types of arthritis pain
There are two main types of arthritis: osteoarthritis and rheumatoid arthritis.
"Osteoarthritis is most common and the one people are most familiar with," says Robert Cates, D.O., an orthopedic surgeon at Mayo Clinic Health System in Austin, Minnesota. "It's caused by wear and tear of the cartilage in the joints."
If that wear and tear gets bad enough, the cartilage can become so damaged that your bones rub against each other. That can be painful and limit your movement.
The other common type of arthritis — rheumatoid — is an autoimmune disorder. Your body's immune system attacks itself, causing your joints to become inflamed and swollen. Eventually, your joints may become deformed.
Arthritis treatment options
"There are a number of treatments you can try to reduce pain and have more function," Dr. Ziegler says.
Common treatments include medication, including over-the-counter pain relievers, such as acetaminophen and ibuprofen. Your health care provider may recommend prescription medications, depending on the type of arthritis and symptoms you're having. There also are medications that can be injected directly into your joints to relieve pain.
All treatments have the same mission.
"The goal of arthritis treatment is to improve function and reduce pain," Dr. Cates says.
While arthritis may leave you feeling like taking it easy, gentle exercise may be just what the doctor ordered.
"People might not feel like going to the gym when they are in pain," Dr. Ziegler says. "But regular exercise has a host of benefits for people who have arthritis. It really does help keep joints flexible. Typically, low-impact exercise is best tolerated. Things like pool exercises, bicycle or elliptical tend to keep you moving with less aggravation of the pain."
Other benefits include strengthening the muscles around the joints, maintaining bone strength, and improving energy and mood. Low-impact activities, such as swimming and yoga, are good choices.
Exercise also can help with weight loss and management. That's important because extra weight can stress your joints.
Your diet also can play a role in managing pain.
"What you eat can have an impact on how you feel," Dr. Cates says. "Avoid processed foods, carbohydrates and unhealthy fats when possible because these can contribute to inflammation. Instead, choose to eat more fruit, vegetables, whole grains and fish as part of a healthy diet."
If your pain persists despite nonsurgical treatments, you may benefit from surgery. Options include joint fusion, repair or replacement.