Posted By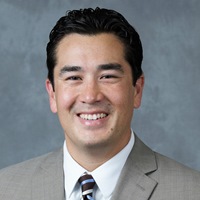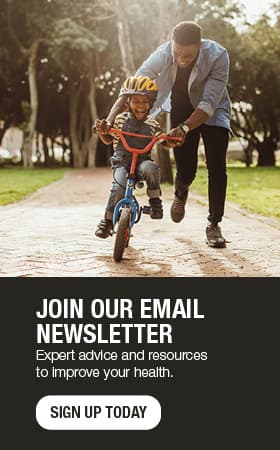 5 most common types of chronic pain treated by neurosurgeons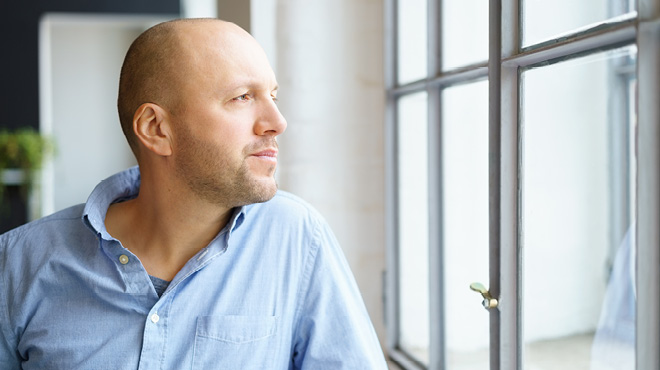 Nearly 100 million Americans suffer from chronic pain, which is pain that persists for three months or longer. It can occur after an injury, or without apparent damage or previous injury.
Living with chronic pain can significantly affect your relationships, quality of life, and physical and mental health. It also can affect your mobility, independence and ability to work.
Many types of chronic pain are assessed and treated by a neurosurgery care team. Here are the five most common types:
Back and neck pain
Pain in the back or neck is the most common health reason that people miss work or schedule an appointment with a health care professional. About 80% of people will have back pain at least once in their lives. For most people, back pain is a short-term annoyance, but for others, it can be a disabling, long-term condition.
Conditions commonly linked to chronic back pain include:
Osteoporosis
Osteoporosis occurs when the creation of new bone tissue can't keep up with the loss of old bone. This causes bones, including those in your spine, to become weak and brittle. Over time, vertebrae can develop compression fractures and cause pain. These fractures can happen with or without accident or trauma.
Skeletal irregularities
Back pain also can occur if your spine has abnormal alignment and instability. Spondylolisthesis is a common condition caused when a vertebra slips out of alignment. For some people, this does not cause pain. For others, it can cause abnormal motion or spinal instability, leading to pain in the back and or down the legs. This can include scoliosis, a condition in which the spine curves to the side. You may experience back pain if you have progressive and severe adult degenerative scoliosis. Many adults have some degree of degenerative scoliosis, but generally, curves of less than 30 degrees do not cause significant back pain and treatment is unnecessary.
Spondylosis
The vertebra and disks in your spine degenerate as a natural part of aging. Common terms to describe this condition include osteoarthritis of the spine, degenerative disk disease and lumbar spondylosis. These conditions can result in overgrowth of the joints and lead to narrowing of the space between the vertebrae. These changes may cause pain.
Back and neck pain can have many causes. Surgery can help alleviate pain for some causes but not all. In those situations, nonsurgical options like steroid injections and physical therapy may be better options. Talk with your health care team about the right surgical or nonsurgical treatment options for you.
Pain after back surgery
Some people who previously had back surgery continue to experience pain. The Neurosurgery team specializes in revision surgery, which is performed to correct earlier spine surgery problems. These could include spinal instability, adjacent segment degeneration, instrumentation issues or failures, recurring herniated disks, pseudoarthrosis (nonfusion) or flat back syndrome. Pain also could be the result of an improper previous diagnosis or procedure.
Facial pain
Trigeminal neuralgia is a chronic pain condition that affects the trigeminal nerve, which carries sensation from your face to your brain. If you have trigeminal neuralgia, even mild stimulation of your face, such as brushing your teeth or putting on makeup, can trigger a jolt of excruciating pain.
Trigeminal neuralgia may initially start as short, mild attacks but progress to longer, more frequent bouts of searing pain. Usually, neurosurgeons can effectively manage trigeminal neuralgia with medications, injections or surgery.
Radiating leg pain
Pain that radiates down your leg could be caused by lumbar radiculopathy. This is due to lumbar, or low back, nerve root compression. The most common type, called sciatica, causes pain that radiates down the leg in a similar path to the sciatic nerve, from the low back down the back to the outside of the leg. Sciatica is not caused by compression of the sciatic nerve but rather by compression of the L5 or S1 nerve root in the spine.
Often, sciatica occurs when a person has a herniated disk or narrowing of the spine, known as spinal stenosis, that compresses the L5 or S1 nerve root. This compression causes inflammation, leading to symptoms of pain, weakness along the distribution of the nerve or numbness along the distribution of the nerve. Some people experience all three of these symptoms.
Although the pain associated with sciatica can be severe, nonsurgical treatments can resolve most cases within a few months. If the pain persists and nonsurgical treatments are not successful, then surgery may be an option to alleviate this pain.
Radiating shoulder or arm pain
Similar to lumbar radiculopathy, pain that radiates along your shoulder or arm could be due to cervical radiculopathy. This is compression along a cervical nerve root in your neck. In some cases, the pain also can be felt in the hand.
Typically, cervical radiculopathy is caused by a herniated disk, bone spur or narrowing of the spinal canal. It can cause pain and weakness, or numbness, along the nerve.
Most cases of cervical radiculopathy improve in a few months with nonsurgical treatments. Surgery may be necessary for severe cases.
It's important to note that compressed nerve roots are not the only cause of leg or arm pain. Bone or joint issues could be the cause of pain and require care by an orthopedic provider. Talk with your health care team about your symptoms and treatment options based on your specific needs.
T.K. Schiefer, M.D., is a neurosurgeon in Eau Claire and Menomonie, Wisconsin.