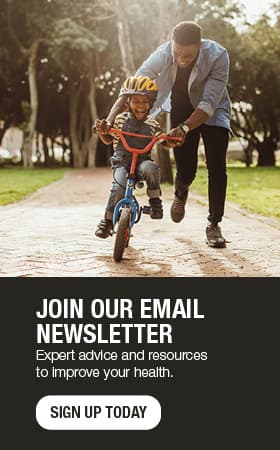 7 common low back pain FAQ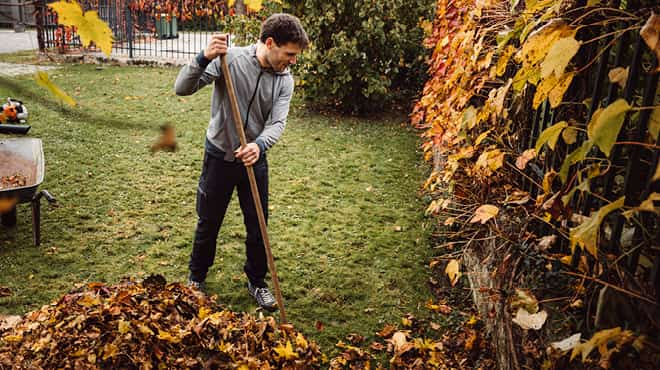 Back pain is a common ailment for many adults. About 80% of adults experience pain in their back at some point in their lives.
The low back, also known as the lumbar region of the spine, consists of five vertebrae labeled L1 through L5. Many people simply refer to lumbar pain as low back pain.
T.K Schiefer, M.D., a Mayo Clinic Health System neurosurgeon answers seven common questions about lumbar back pain.
1. What are some causes of low back pain?
A common cause of back pain is mechanical injury or issue, such as a muscle sprains or joint irritation. However, in many cases, there is no clear cause.
"In the majority of cases of low back pain, there is no clear structural problem, and we never really find the cause," says Dr. Schiefer. "It's what we call musculoskeletal low back pain. It usually gets better on its own with time and some activity modification, and maybe some nonprescription pain medications like acetaminophen or ibuprofen."
2. Does having a strong core help prevent low back pain?
There are many things that people can do to lower their risk of developing low back pain, including using proper lifting techniques, not smoking and exercising regularly.
"I think it is important to have a strong core and maintain a healthy body weight. The bottom line is the more strain that's on your spine, the more likely you are to have problems," says Dr. Schiefer. "If you have good core musculature that supports the spine, you are less likely to have problems. Likewise, if there's less excessive weight that your body is having to adjust for, then there's less strain on the spine as well."
3. Does back pain run in families?
Low back pain is a common problem and can be caused by different factors, so Dr. Schiefer doesn't believe there is a clear hereditary component to low back pain. However, some families do seem to have more back problems than others. This seems more likely to be related to the types of physical activities they take part in, body weight and overall health.
4. Will bed rest make my low back pain better?
"We don't typically recommend bed rest for lumbar spine problems anymore," says Dr. Schiefer. "Evidence has shown over time that bed rest actually makes the problem worse and can make it last for a longer time. Typically, we recommend that people just modify their activities and avoid things that exacerbate the pain, like blending, lifting and twisting activities."
5. I have osteoarthritis. Is lumbar back surgery an option for me?
Osteoarthritis is the most common form of arthritis, affecting millions of people worldwide. It occurs when the protective cartilage that cushions the bones wears down over time.
"Typically, we wouldn't recommend surgery on someone's back just for osteoarthritis," says Dr. Schiefer. "The normal wear and tear that people have on their spines over time does not respond well to surgery. When patients have back pain alone, in the absence of any deformity or any infection or any fracture, usually surgery is not the best treatment. Also, back pain is really what we call multifactorial, meaning a lot of different things are causing it."
Surgery to correct one potential cause, such as osteoarthritis, for example, does not correct the other causes of lumbar pain.
6. I'm nervous about having surgery. What's the worst that could happen if I delay a recommended surgery?
It's common to feel nervous about the prospect of surgery. That's why it's important to talk with the surgeon to learn more about the procedure and get answers to your questions.
"Some people feel like because they're coming to see the surgeon it means they going to have surgery. Really, I think the keyword there is the 'surgical consultation,'" says Dr. Schiefer. "My job as a surgeon is to help to assess the situation, look at the imaging and say, 'OK, here's what's going on and here are options.'"
Dr. Schiefer and his colleagues break down treatment options into three categories:
Continued observation
This wait-and-see approach gives your back additional time to recover, and no surgery is planned.
Nonsurgical options
There are many treatment options that do not involve surgery, such as physical therapy, steroid injections, medications, chiropractic care, massage and others. Some people do well with weight reduction so there's less strain on the spine. Also, there have been studies that show a reduction in back pain in people who stop smoking.
Surgery
Your surgeon will outline whether surgery will effectively treat your situation, the type of procedure and expected recovery time.
"Based on these, we make the decision together," says Dr. Schiefer. "In some situations, for example when the patient has a history of cancer and there's a tumor on the spine or there is spinal instability, we really push for surgery because the consequences of not doing surgery are profound."
Dr. Schiefer explains that the presence of a significant neurologic deficit is another time where a surgeon would advocate for a surgery. "If people have a foot drop, or their quadriceps are not working and they can't extend their leg, that's worrisome," he says. "If we don't fix that in a timely manner, then it could be permanent."
7. If you don't perform surgery, what else can help with low back pain?
Many nonsurgical treatment options can relieve low back pain.
"We may refer patients to a physical therapist, and some people get good benefit from a chiropractor," says Dr. Schiefer. "Often, they'll also try a steroid injection. We'll try those treatments for up to eight to 12 weeks, usually to see if things get better on their own. The majority of people do, and they don't require surgery."
Surgeons watch for some potential red flags, including a history of cancer, significant trauma, signs of infection or development of a neurologic deficit. "If over time things are getting worse or the person develops a neurologic deficit, then we say maybe it's time for surgery," says Dr. Schiefer.
Watch these videos featuring Dr. Schiefer to learn more: