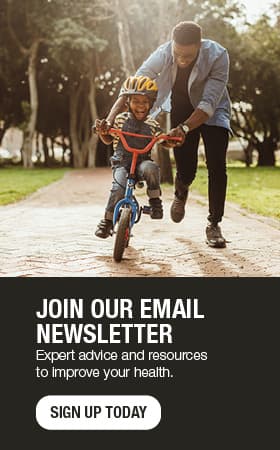 Do you have good posture?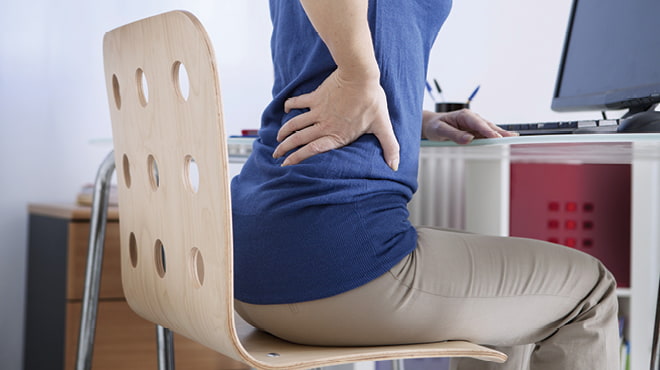 Modern life seems to be conspiring against your better habits. You want to stand tall and sit up straight. But cellphones draw your eyes down, curving your neck.
At work, many spend their days staring at a computer, slouching rather than sitting at attention. Those habits can strain muscles and joints, causing body pain.
"Good posture is not just about the way you look," says Andrew Jagim, Ph.D., director of Sports Medicine Research at Mayo Clinic Health System in Onalaska, Wisconsin. "It can have an effect on how you feel in addition to impacting certain movement abilities over time."
Find your healthy posture
Dr. Jagim shares this technique for finding your healthy posture: stand up against a wall with your upper back, shoulders and bottom touching the wall. Your feet should be a couple of inches away from the wall. Step away from the wall and maintain that position. "It will get easier over time as your muscles strengthen," Dr. Jagim says.
Sitting strategies
Frequent standing is one of the easiest ways to protect against the harms of sitting. "If you work at a desk, try to get up at least once an hour," Dr. Jagim says. "Walk to talk to a colleague or get a drink of water. While you're up, take a minute to focus on your posture and do a few light stretches."
Dr. Jagim recommends that your desk is set up to support proper body alignment.
Check that:
Your keyboard is at elbow height, so your hands can rest on the desk.
Your computer screen or laptop is at eye level.
Your chair's height allows your feet touch the ground.
Cellphone tips
Dr. Jagim says that when you're looking at your cellphone, you should hold it at eye level. "That way, you're not bending forward and straining your neck," he says.
Read more about posture: