Posted By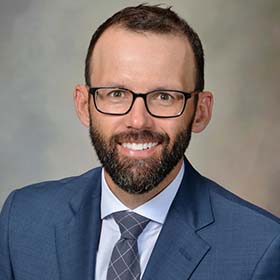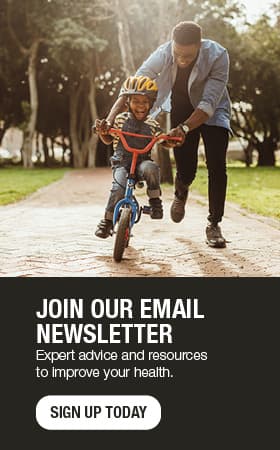 Student athletes: Have you gotten your sports physical?
It may be hard to believe, but fall sports are just around the corner. Parents and kids are gearing up for the upcoming athletics season by training, finding the right equipment and signing up for activities. As a reminder, your preparation checklist should also include a preparticipation sports physical.
Student athletes entering grades seven or 10, or those who are starting to play sports for the first time, need a sports physical examination per Minnesota State High School League (MSHSL) requirements.
What is a sports physical?
Simply put, a sports physical is an exam from a medical professional to ensure a student athlete is healthy enough to participate in sports. The appointment is composed of two main pieces: a medical history review and a physical evaluation.
The medical history review includes questions about family illnesses, past hospitalizations or surgeries, allergies and medications.
During the physical exam, a medical professional checks your height, weight, blood pressure, pulse, vision, heart, lungs, abdomen, ears, nose and throat. In addition, the provider will assess your strength, flexibility, joints and posture.
You and your provider may also discuss bodily changes, drug and alcohol use, dietary supplements and any other points you would like to cover.
If an issue is uncovered during a sports physical, the attending medical professional will refer the student athlete to a primary care provider or specialist, depending on the need.
Why do student athletes need a sports physical?
Sports physicals help keep student athletes safe. These exams identify any concerns or potential health limitations related to participation in sports. Identifying health issues during a sports physical affords the student athlete the opportunity to have the issue evaluated further and addressed in a safe and timely manner. And, again, the MSHSL requires student athletes to undergo a sports physical to gauge their ability to compete without compromising their well-being.
Is a sports physical the same as a regular physical?
No. A sports physical is focused on evaluating a student athlete on his or her health as it relates to the sport or sports he or she is playing. A regular physical with your primary care provider is still important and is more comprehensive than a sports physical.
Sports physicals are not intended to replace care or treatment from a primary care provider. Parents, guardians or athletes with health concerns should first consult with their primary care provider.
Find an upcoming sports screening clinic near you by visiting our Classes and Events page, and searching for "sports."
Robert Freed, D.O., is an Orthopedics and Sports Medicine provider in Mankato, Minnesota.