Posted By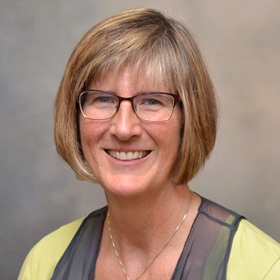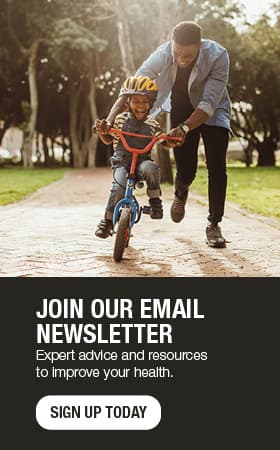 Resiliency in modern times
In the words of Tieraona Low Dog, M.D., one of my wise and passionate teachers: "Life is messy!" She was sharing this in a recent docuseries with the context of discussing balance and resiliency. In her wisdom, she shares that it no longer is about the "illusion of a balanced life." Rather, it is about resiliency and how well you can come back to your center.
As I listened to her, I realized there was truth to what she was saying. I have been a mental health counselor for over 27 years. In that time, I often have focused on helping people find balance in their lives to deal with daily stressors. However, as each year goes by, there are more and more stressors that arise, and seemingly less and less time to implement the many coping strategies you may have learned.
Develop your resiliency muscle
Take a moment to think of your top five stressors and how you manage them. If what you're doing is working for you, share that with others in your life. If what you're doing isn't quite doing it, there are some quick ways you can develop your resiliency muscle.
Remember that your brain is operating from a primitive place of survival when you had to be able to quickly react to threats, such as an animal attack that affected your life and ability to get food to sustain your family. Now, you may encounter daily threats, yet the brain isn't naturally wired to handle them. These threats are different and constant versus centuries ago when a threat may have been only once a day, and then you would recover. Today's threats happen at work, and in your personal and social life. It could be fear of losing your job, difficulty paying the bills, that your power may be shut off, wondering if your partner still loves you, your child going to daycare or a health issue. The list is endless. The good news is that through research and great thought leaders, such as Amit Sood, M.D., author of "The Mayo Clinic Guide to Stress-free Living," there are simple, quick practices that can help you return to center and adapt to your ever-changing environment.
Practice to build resiliency
Dr. Sood explains one simple, life-changing practice called morning gratitudes. Each morning when you wake up and before getting out of bed, think of five people or animals you are grateful for. See each one individually in your mind, and say a silent thank you. Do this for two weeks, and see if you notice anything shift in how you handle stress and interactions with others. By doing this, you are activating the love hormone called oxytocin rather than the stress hormone called cortisol. Your brain and heart will thank you for this. You can find more practices to build resiliency in his book.
Remember Dr. Low Dog's words: "Life is messy!" Be compassionate and loving with yourself and others as you learn to navigate this new world. You are a change agent capable of making the world a kinder, more loving place.
Sarah Stinson is a licensed professional counselor in Psychiatry & Psychology in Red Wing, Minnesota.