Posted By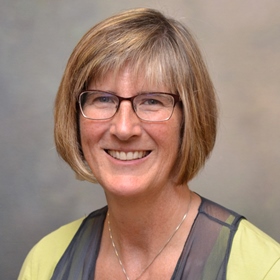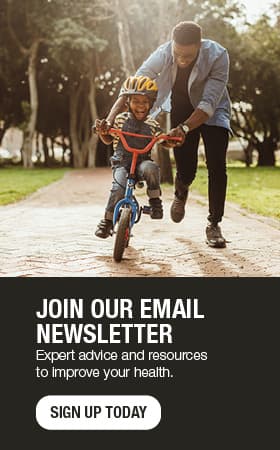 Eating disorders complicated by COVID-19
Like so many aspects of life, COVID-19 complicated the relationship with food, body image, exercise routines, self-care and social media. Add to that mix the isolation, anxiety and unpredictability generated by the pandemic, and it's no wonder that eating disorders experienced an upsurge during the past 18 months.
Eating disorders don't discriminate by race, gender, age, size or socioeconomic status, and you can't necessarily tell if someone has an eating disorder just by looking. It's estimated that nearly 30 million people in the U.S. will struggle with an eating disorder during their life.
Eating disorders are a medical illness ― not a choice, trend or fad. The most common eating disorder is binge eating. Unfortunately, eating disorders are also among the deadliest mental illnesses, second only to opioid overdose. However, they are treatable, if diagnosed and treated early.
COVID-19 complications
Eating disorders are complex and different for everybody. They often start with the desire to be healthy, but those efforts can go awry.
During the COVID-19 pandemic:
One way people could get a sense of control in their life was through eating — even if that eating pattern got out of control.
Some sought to get healthier by losing weight and exercising more, but that weight loss and exercise became excessive. In some cases, it led to an eating disorder.
Screen time increased exposure to "ideal" body images, whether they were slender or the "fit look," and spurred obsessive and often unhealthy approaches to achieve them.
In some cases, people were exposed to weight-related criticism from friends or family members due to the quarantine, which may have increased shame around body image and food.
For those already struggling with an eating disorder or those concerned that their eating was out of control, the pandemic made it difficult to seek services, since many programs were closed temporarily. Once they reopened, they had long waitlists.
Recovery journey
Complete recovery from an eating disorder is possible with treatment and time, and typically involves a multidimensional approach that includes psychotherapy; nutritional counseling; medical management; and possibly medication and integrative therapies, such as massage and yoga therapy.
If you feel like you're having an issue with food or body image, know you're not alone:
Check out online resources, such as the National Institute of Mental Health and National Eating Disorders Association.
Limit your social media consumption. In other words, go on a social media diet.
Seek social connection with friends, neighbors, family and colleagues.
Let someone know that you're struggling. Eating disorders thrive in secret.
Do something every day that brings you joy, no matter how small.
Contact your primary care provider.
Seek care through in-person treatment or telemedicine.
Sarah Stinson is a psychotherapist in Psychiatry and Psychology. She works in Integrative Medicine and Health in Red Wing, Minnesota.