Need to make an appointment?
Integrative Medicine & Health in Red Wing, Minnesota
The therapies offered in Integrative Medicine and Health create balance and healing and treat the whole person. They are designed to complement a person's medical care and are used in the daily routine for self-care and prevention.
Mayo Clinic Health System in Red Wing offers several integrative medicine and health therapies. Click on a link below to learn more.
Consultations
Consultations are offered by a health care professional with training in integrative medicine and health who partners with you to develop a comprehensive treatment plan to address your concerns.
Consultations are generally one hour and may include:
Dietary supplements and botanicals.
Mind body therapies, such as Yoga therapy, breathing practices, Qigong or Tai Chi.
Massage therapy.
Energy therapies, such as Healing Touch or Reiki.
Lifestyle changes.
---
Essential oils
Essential oils come from plants. They have been used for thousands of years to help with many symptoms. Essential oils are applied to a cotton ball and breathed in. These oils can ease pain, anxiety, nausea and sleeping problems. This therapy is complimentary for hospitalized patients, patients in the infusion room and patients before and after surgery.
---
Healing touch
Healing Touch uses gentle touch to balance your body, mind, spirit and emotions. It works with your energy field to support your natural ability to heal. Healing Touch may relieve stress, anxiety, depression, pain, nausea and problems sleeping. The Healing Touch practitioner may gently touch your body or will hold his or her hands slightly over and above your body. You can receive this therapy while in a hospital bed, lying on a massage table or sitting in a chair fully clothed. Treatment times vary from 30 to 60 minutes.
Healing Touch is for people of all ages at all levels of health, including people who have had or will have surgery, as well as those who need support at the end of life. This therapy is complimentary for hospitalized patients, patients in the infusion room and patients before and after surgery.
---
Massage therapy
Massage therapy is used for several reasons. Some choose massage to help them relax. Others use it to relieve pain, release tight muscles, improve blood flow, increase range of motion and strengthen the immune system. The therapist will choose different massage techniques to address and treat each person's needs.
---
Reflexology
Reflexology is a calming and relaxing therapy that applies pressure to points on the hands or feet that correspond to other areas of the body to improve the flow of energy, relieve pain and promote balance within the body.
---
Yoga therapy
Yoga therapy is a holistic practice that supports health and healing on the physical, mental and emotional levels of the person. It uses breathing exercises and gentle movement and works with the natural capacity of your body and mind to optimize well-being. It is helpful for managing stress, anxiety and depression for individuals of all ages.
Yoga therapy offers practical tools to reduce the symptoms of chronic health conditions, such as arthritis, cancer, fibromyalgia, high blood pressure, insomnia, Type 2 diabetes, Parkinson's Disease and chronic obstructive pulmonary disease. It also can help manage and reduce chronic pain, including low back pain and sciatica. It is beneficial for people who are healthy and want to learn yoga tools to maintain their strength, flexibility and vitality. People of all ages and abilities can benefit from yoga therapy.
Yoga therapy is offered as individual sessions or small group classes.
Individual yoga therapy
Individual yoga therapy sessions are beneficial for individuals looking to focus on learning the poses or prefer one-on-one attention. The yoga therapist will work with you to design a yoga therapy practice that can help with managing your health conditions, reduce symptoms and improve your quality of life. A yoga practice designed specifically for your physical, mental and emotional needs also will be created for you to do at home. Individual yoga therapy sessions are available by appointment in Red Wing and Cannon Falls.
Specialized group yoga therapy classes
Group classes include Yoga for Low Back Pain, Yoga for Enhancing Your Mood, Yoga for Grief Support and Yoga for Restful Sleep.
Weekly yoga therapy classes
Therapeutic Chair Yoga offers gentle yoga postures, relaxation techniques and breathing practices to help with the management of chronic health conditions. Participants will do the poses sitting in a chair or standing using a chair for balance.
Yoga for Healing offers small class sessions where participants learn how to adapt yoga practices to make them comfortable and effective for their health condition. The approach is therapeutic and breath-focused and is appropriate for people of all ages and abilities, including beginners.
All yoga therapy classes will be adapted to the abilities of those participating. Registration to attend an on-going class is not necessary. You may purchase a punch card for six classes to be used within three months of purchase.
Visit Classes & Events for dates, times and registration information for individual, ongoing and special session yoga therapy classes.
---
Insurance coverage
Insurance does not cover most of the therapies offered in Integrative Medicine and Health. Payment can be made with a health savings account or flex spending account with a referral from a provider. Payment is accepted in cash or by check or credit card.
---
Gift packages
Two gift packages are available for purchase. Purchase three sessions for a 5% discount or six sessions for a 10% discount.
---
For more information
To learn more about the services offered in Integrative Medicine and Health, obtain pricing information or schedule an appointment, call us today.
Locations
Providers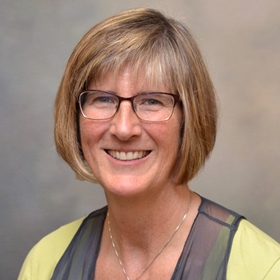 Sarah Stinson, L.P.C., L.P.C.C.
Integrative Medicine & Health, Psychiatry & Psychology
Related Upcoming Classes and Events View More