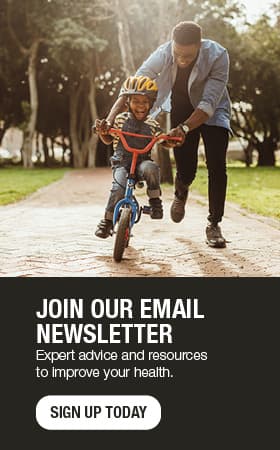 Discovering calm in the chaos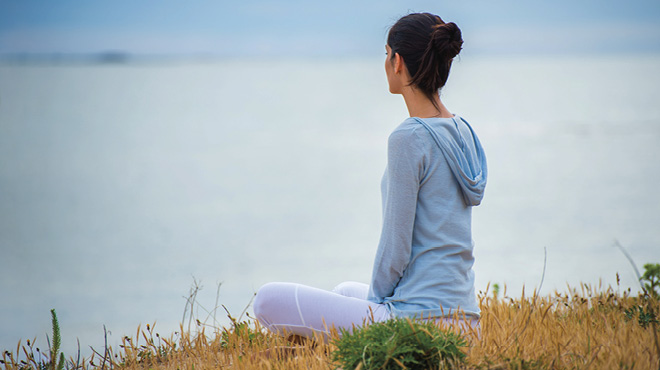 Mayo Clinic Health System experts hosted a webinar to encourage women to prioritize their well-being.
At this webinar, Sarah Stinson, a psychotherapist, presented "Become Aware." Her presentation focused on acknowledging the journey you have been on this past year, recognizing where you are now, and helping you explore where you want to go.
Also, Bridget Berkland, a Human Resources manager, presented "Renew Your Well-Being." Berkland's presentation discussed how the COVID-19 pandemic has created many stressors and disrupted a sense of positive well-being. Her presentation provided practical well-being strategies and resiliency skills to help you take a well-deserved break from stress and discover calm in the chaos.
Watch this video to view the webinar:
Here are a few excerpts from the presentations:
Sarah Stinson, psychotherapist, Mayo Clinic Health System
Today, my hope is that we can become aware. I want us to take a moment and get in touch with reflecting and remembering something that might have happened in the past 16 months. Allow yourself to be present to what we talk about to the emotions that come up to the skills and the gifts that we learned through this journey.
I'm finding that women struggle with self-care, but more and more men are struggling with the same issues.
When we explore our health over time — mentally, emotionally and physically — we see times in life where we really weren't doing self-care. These lessons I've learned throughout life remind me I need to stop, slow down and really find that balance in my life.
Self-care is often defined as taking an active role in protecting one's well-being, happiness, and preserving or improving one's health. We can do so much self-healing if we just take the time. Self-care really prevents burnout and compassion fatigue.
Remember that when we take care of ourselves, it increases our energy to do the things we want for ourselves and others. It actually gives us that extra momentum and fuel to do those things, and it helps us stay healthy.
Most of us are under chronic stress, which is damaging because we're not getting a reprieve from it.
Sarah also offered a number of self-care activities and techniques that can help you find calm.
Bridget Berkland, Human Resources manager, Mayo Clinic Health System
Let's take a moment to reflect on our stories. What have you experienced over the past few months? Maybe your story contains changes at work or in your home environment. Maybe you moved to a remote work setting. Maybe your children went to virtual school. Maybe your story is about being in a health care setting, and you've experienced the stressors of patient care or the threat of the pandemic. Most of us experienced moments of isolation, which on their own have been stressful.
Let's check in on stress. What number best describes where you are on the stress scale, zero meaning no stress and 4 meaning extreme stress? At the end of the day, evaluate how stressful the day was. We're so unaware of carrying all this stress. But there are resiliency tools we can incorporate to calm ourselves.
A chronic state of stress can weaken the immune system, and increase the heart rate, blood pressure and stress hormones. We need to balance these effects by activating the parasympathetic nervous system, which builds a stronger immune system, slows the heart rate and breathing, decreases blood pressure and stress hormones, and brings calm.
Resiliency skills, such as connection and compassion, are especially good to think of when we're in chaos and stress. It's calming to know that we're not alone.
Bridget also discussed tools and strategies you can try for strengthening your resiliency skills and regaining power in your chaotic or stressful life circumstances.
Each presentation was followed by a community Q&A session.
Learn more about well-being: