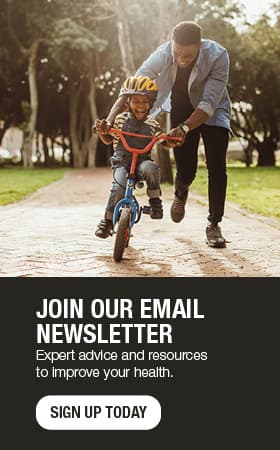 Stressed out kids? Signs and strategies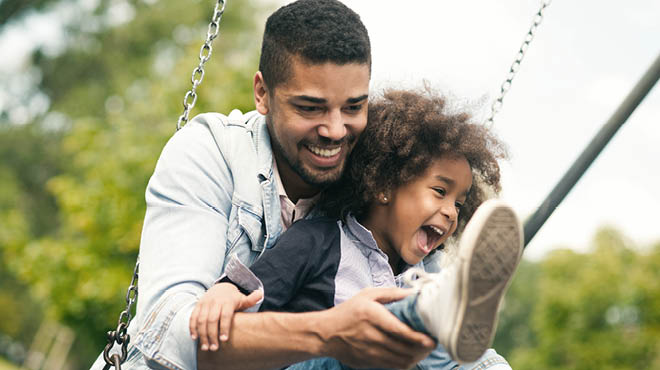 Life is full of unpredictable changes. Some can be exciting and motivating, while others can lead to increased stress, poor health and anxious feelings.
Stress is an automatic physical, mental and emotional response to challenging events. It's a normal part of everyone's life, including the lives of children.
Children have faced many new and potentially stressful situations during the COVID-19 pandemic. For some, there have been changes in school and activity routines, family changes with moves or a parent's career disruption, and concerns over their health or the loss of a loved one.
Children, especially teenagers, aren't likely to ask their parents to help them manage their stress. Sometimes, they don't even recognize that they are feeling stressed out.
As a caregiver, you might notice something is off before they do. Helping your children manage their stress can lead to more balanced and healthier lives.
Signs of stress in children
Children aren't miniature adults, and they may express stress in different ways than you might expect.
Here are a few signs that your children may be stressed out or could use some extra support:
Emotional outbursts or increased irritability
Stress leads to stronger feelings of anger and irritability. Your children may have emotional outbursts that are inconsistent with their previous behavior or the current situation.
Trouble sleeping
Worries and fears seem to come out during bedtime. Children who are stressed may have trouble falling or staying asleep, or start having nightmares.
Withdrawing from others
Children who are stressed may want to spend more time alone and not interact with friends or family.
Struggles with school
Significant changes in your children's school performance can be a sign of stress. Stress makes it harder for children to focus during the school day or when doing homework. Emotional outbursts and anger at school can cause trouble with friends and classmates.
Frequent headaches or stomachaches
When children are stressed or anxious, their bodies release the hormone cortisol into the blood. This can trigger abdominal cramps and headaches.
Increased defiance
Children under stress may feel angry or overwhelmed. They are seeking ways to get out of the situation that is causing them to feel uncomfortable. This can lead to defiant and stubborn behaviors.
Remember that children's signs of stress can vary based on age, personality and coping skills. The key is to watch for drastic or sudden changes from your children's previous behaviors.
Managing defiance
Usually, children don't have a lot of power or control in their lives. They are told when to eat, when to sleep, how to act, what is appropriate to wear, what is appropriate to say and what they should learn. The list goes on.. Children know how to get a reaction out of and manipulate their parents. And sometimes saying no is the only control they feel they have that day.
Sometimes there is a purpose for their misbehavior, such as to gain attention or get something they want. Other times, they might just be on autopilot because they are exhausted and their brains simply aren't able to regulate their emotions or actions anymore. They are exposed to different experiences throughout the day that parents might not even know about.
Their brains are not developed until they are about 25 years old, and they might just not know how to process the day's experiences. Because of this, children's ability to respond relationally differs from adults, and they tend to respond emotionally and impulsively.
As a parent or caregiver, it can feel exhausting when your children act defiantly.
Here are a few tips for managing children's defiant behaviors:
Set expectations.
Children thrive on routines and set expectations. Outline examples of behaviors you will and will not tolerate. When correcting children, tell them what you want them to do rather than what not to do. For example, instead of saying, "Stop chewing with your mouth open," try saying, "Please chew with your mouth closed."
Act, don't react.
When children act defiant, the instinct to react is human. The expression of emotion also is human. Take a deep breath and calmly correct behavior. Don't mirror their anger level. Maintain calm and set clear expectations. Maintain consistency. For example, don't say yes to something just because you want the behavior to end. Rather, validate their emotion and follow through with your set expectation. Remind yourself that your children are impressionable, and your words matter. They need to know it's OK to express their emotions respectfully.
Pick your battles.
If their behavior is simply irritating but not dangerous or illegal, try to ignore it. The moment they do something positive, complement them. Sometimes children simply want a reaction, so try to react to the positive behaviors instead of the negative.
Focus on two or three behaviors only.
Children may feel overwhelmed or inadequate if you try to correct every concerning behavior. A focused approach will get better and quicker results in improved behaviors.
Coping with stress
While all stress cannot be eliminated, you can prevent excess stress from affecting your children's lives by:
Establishing and keeping routines
With many simultaneous changes, children need to be able to count on something that's going to be the same most of the time. That's why routines are so important. If your family wasn't routine-orientated before, now is a good time to implement daily routines to provide structure and support. You could start a new bedtime habit or strive to have supper together a few nights a week to provide consistency at home for your children.
Finding times to talk
Children tend to have a difficult time starting a difficult or uncomfortable conversation. Find times to talk to your children when you are doing something together. This could include when you are making meals. Invite them to join you in the kitchen. Find time to sit at the table to eat together. If you are driving somewhere, that is also a good time. Children tend to share more when they do not have to look straight at you or feel pressured to talk about their feelings or experiences.
Encouraging a return to previous activities
During the pandemic, many children's activities were delayed or canceled. After going a long time with little social contact, some kids have anxiety about returning to activities they previously enjoyed. Depending on your local health recommendations, encourage your children to try a new or previous favorite activity or sport again. If your children resist, set a timeline to reevaluate their feelings. For example, ask your children to try the activity for two weeks before making any final decision. It's good for them, and most will find they enjoy it once they get going again.
Allowing choices
Children have few choices. Allow them to have some choices when appropriate. This might include what to eat for supper, what to watch on TV, what game to play and so on.
Finding humor in daily life
A good laugh doesn't just lighten a mood, it also activates and relieves the body's stress response. Find ways to laugh with your kids by watching comedies, reading comics or jokes, playing games, and helping each other find the humor in daily life.
Playing as a family
Get physically active with your kids and find ways to play as a family. Put on music and dance in the kitchen, go for a bike ride after dinner, or play games as a family. These activities can reduce how stress affects you and your children.
Encouraging healthy diet and sleep habits
Tired or hungry kids are rarely happy. Make sure that your children's diet includes a mix of fruits and vegetables, whole grains and lean proteins to keep them full and focused. A lack of sleep can trigger overreaction or emotional outbursts, so follow a bedtime routine to make sure your children get enough sleep each night. Encourage good sleeping habits of shutting of the TV, turning off the phones and putting away electronics. Allow time to transition from the activity of the day to becoming ready for bed. The body naturally creates melatonin, but the body needs to know that it is nighttime. Try dimming the lights and having them do something that does not stimulate their mind. This could include reading a book, writing in a journal or doing something that does not have a light on it.
Practicing deep breathing together
Deep breathing is a great way to reduce stress levels. Help your children practice by taking deep breaths in for a count of five seconds, hold for two seconds and release to a count of five seconds. If your children feel anxious, try this simple exercise to unstick the mind from the worry setting.
Enlisting help of children's teachers
With kids back in classrooms, take the opportunity to check in with their teachers. Ask how your children are doing, if they are making friends, or if the teacher is noticing any problems between your children and other students. Often, children won't tell their parents about issues they have at school, as they may feel embarrassed. Sometimes parents are surprised to learn their children are being bullied at school. Teachers and school staff can be your eyes and ears when your children are not with you.
Managing your mental health
It's hard to be an effective parent if you struggle with your mental health. Take steps to keep burnout and stress at bay in your life.
Tonia LaCore is a licensed social worker in Psychiatry & Psychology in Fairmont, Minnesota.