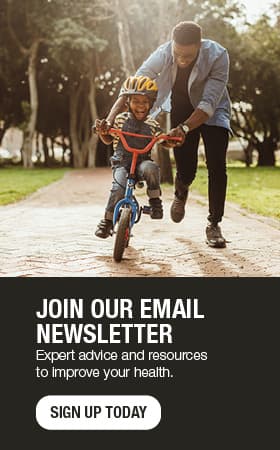 Topics in this Post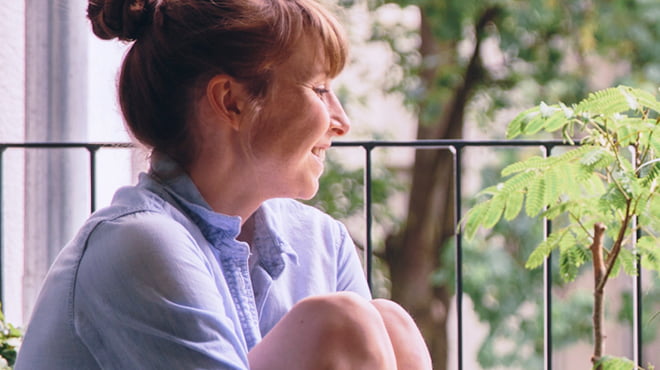 It may seem hard to believe, but there's a lot of truth behind the idea that happiness is a choice. Although genetics and life circumstances play a role in your level of happiness, you can take steps to increase your enjoyment of life.
It's unrealistic to snap your fingers and decide to be happy. But if you bring consciousness, gratitude and even frivolity to your day, you'll likely feel more joyful.
The bulk of what determines happiness is due to personality, and thoughts and behaviors that can be changed.
Think about what makes you happy
You can learn how to be happy — or at least happier. But how can you do that?
Take time to reflect on these questions to find ways to boost your happiness:
What are things that you might be able to reconnect with that bring you joy?
How might you stay focused on tasks at hand when life continues around you?
How might you find novelty in everyday life?
What would it look like if you put yourself first instead of making everyone and everything else a priority?
When is the last time you spent time immersed in nature?
If you've been looking for happiness, the good news is that your choices, thoughts and actions can influence your level of happiness. It's not as easy as flipping a switch, but you can increase your happiness level.
Small steps to increase happiness
Surround yourself with happy people. Being around people who are content raises your own mood. And by being happy yourself, you give something back to those around you.
Make a commitment to practice gratitude. Identify at least one thing each day that improves your life. When you find yourself thinking an ungrateful thought, try substituting a grateful one. Think about what you're grateful for when you wake up in the morning and before you go to sleep at night.
Don't postpone joy waiting for a day when your life is less busy or less stressful. Look for opportunities to appreciate the small pleasures of everyday life. Focus on the positives in the present moment, instead of dwelling on the past or worrying about the future.
Spending time with friends or family, creating a grateful attitude and an optimistic outlook, focusing on your purpose, and living in the present can help you take steps toward being happier.
Exercise improves mood and provides an emotional lift in your day. Physical activity releases chemicals in your brain that can lead to feeling happier, more relaxed and less stressed. You may feel better about yourself when you exercise regularly, which can result in improved self-esteem and a boost in confidence.
Now make a commitment to yourself to find happiness in each day. Use this list to get started:
Make a list of activities you used to enjoy but have given up in recent years.
Choose one to reconnect with, and dedicate at least two weeks to it. See if this activity makes you happier, and consider making time for it again.
Spend at least 10 minutes a day outside.
Pay attention to the trees, grass, water, breeze or whatever else surrounds you.
Consider things that have made you happy and unhappy in the past.
Make a list, and let it help guide your path to happiness.
Sissy Yang is a nurse practitioner in Family Medicine in Faribault, Minnesota.
Topics in this Post