Posted By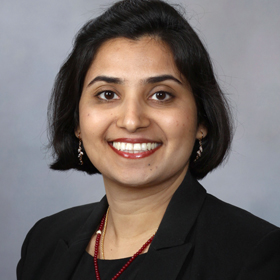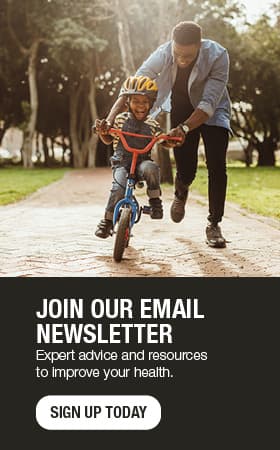 Women's health: Can holiday stress lead to a heart attack?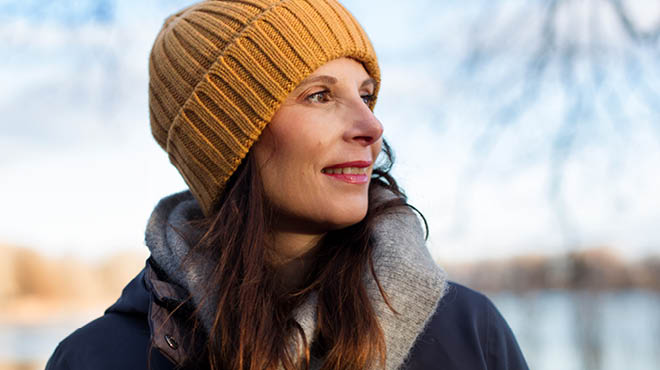 It's easy to get caught up in the stress and chaos that accompany the holiday season each year. For some women, their busy lives become even more hectic, as additional shopping, cooking and spending combine to add even more anxiety. The result can be overwhelming. In addition, women often ignore the symptoms of heart disease and put the health needs of friends and family before their own.
Take a moment to view this American Heart Association video about what may seem like a typical morning family routine:
This portrayal may seem a little over the top, but many people take pride in being able to accomplish a multitude of tasks and trying to be everything to everyone. However, this can negatively affect physical and mental health, especially if one's personal health is ignored.
Heart disease is the No. 1 killer for men and women. More women die of heart disease than of breast cancer. Taking care of heart health is important, and that includes avoiding risk factors or behaviors that lead to heart disease, recognizing symptoms of heart disease and seeking treatment for heart disease.
Risk factors for heart disease
Traditional risk factors for coronary artery disease include high cholesterol, high blood pressure, smoking cigarettes and obesity. In addition, nontraditional risk factors, such as stress, anxiety and depression, also affect heart health.
People often underappreciate the negative effects that psychosocial stress can have on their heart health. Psychosocial stressors are life situations that cause unusual or intense stress, such as divorce, family conflicts, death of a loved one, prolonged illness or natural catastrophe.
Studies have shown that depression and psychosocial stress are associated with heart attacks. In addition, high stress levels have been shown to negatively affect health recovery after a heart attack. Therefore, it's important to address the traditional and nontraditional risk factors for heart disease to maintain a healthy heart. It is also important to recognize that the traditional and nontraditional risk factors for heart disease affect women differently than men.
How does stress lead to heart attacks?
Psychosocial stress can be short-term or long-term, and both types have been associated with heart disease. Exactly how stress leads to a heart attack is still being studied.
Emotional stress can lead to an increase in blood pressure, or hypertension, which subsequently leads to heart disease and plaque buildup in the coronary arteries. Emotional stress also can lead to increased level of stress hormones, or cortisol. These hormones affect platelets and autonomic tone, which is how your body controls involuntary functions such as heart rate and blood pressure. All these factors play a role in heart disease.
Stress also can lead to unhealthy mechanisms to cope with stress, such as stress eating or substance abuse, and not exercising, which in turn can lead to heart disease.
Also, short-term severe stressful situations often can cause severe but usually temporary heart failure. This condition is called broken heart syndrome, also known as takotsubo cardiomyopathy, apical ballooning syndrome or stress cardiomyopathy.
Several risk factors can play a bigger role in the development of heart disease in women, including:
Diabetes
Women with diabetes are at greater risk of heart disease than men with diabetes.
Mental stress and depression
Women's hearts are affected by stress and depression more than men's hearts. Depression makes it difficult to maintain a healthy lifestyle and follow recommended treatment, so talk to your health care provider if you're having symptoms of depression or anxiety.
Smoking
Smoking is a greater risk factor for heart disease in women than it is in men.
Inactivity
A lack of physical activity is a major risk factor for heart disease, and some research has found women to be more inactive than men.
Alcohol consumption
Red wine has some qualities that suggest it's good for your health, but it needs to be consumed in moderation. This excludes other forms of alcohol. Note that calories can affect weight.
Menopause
Low levels of estrogen after menopause significantly increase a woman's risk of developing heart disease. Also, developing premature menopause, especially before 40, markedly increases a woman's long-term risk of heart disease.
Pregnancy complications
Research has found that if you had pregnancy complications, such as high blood pressure or diabetes, or even premature delivery, you and your baby have an increased risk of heart disease in the future.
Inflammatory diseases
Women are more likely to have inflammatory disorders like rheumatoid arthritis or lupus. Women with these or other similar diseases have a higher risk of heart disease.
Research is ongoing in other heart disease risk factors in women.
Is heart disease something only older women should worry about?
Women of all ages should take heart disease seriously. Women under 65, or those with the above risk factors, and especially those with a family history of heart disease, need to pay close attention to heart disease risk factors.
What are the differences of heart disease symptoms in women?
Women and men are equally likely to present with chest pain, pressure or discomfort.
However, women are more likely to have other associated symptoms including:
Neck, jaw, shoulder, upper back or abdominal discomfort
Shortness of breath
Pain in one or both arms
Nausea or vomiting
Sweating
Lightheadedness or dizziness
Unusual fatigue
Don't wait until it's too late. If you experience chest pain with the symptoms mentioned above, don't wait until it is too late. It's important to call 911 right away.
Managing holiday stress
Stress can occur at different levels. A little stress associated with deadlines and obligations can help motivate people to accomplish tasks. Chronic stress is caused by extreme ongoing struggles, along with lack of control or meaning.
For many women, the holiday season brings the most cherished moments in their lives, but also it can be among the most stressful time of year. Often this is because people carry expectations influenced by memories and societal pressures ― a smiling happy family photo on holiday cards, the smell of grandma's home cooking at Hanukkah, seeing a Christmas tree lit or singing your favorite Kwanzaa song. These sights, smells and sounds of the season in homes become the mental representations that people measure their happiness and satisfaction. However, these visions don't always match reality, and that can lead to stress.
At any time, but especially during the holidays, the key to coping is setting realistic expectations. Take a few moments as a family to write down what would make the holidays an enjoyable time with those you love. And let go of the things that add stress and no joy.
Other lifestyle changes that can help curb stress during the holidays or any time during the year include:
Increase physical exercise.
Find an exercise regimen that works for you. This can include daily walks or riding a bicycle. Start slow and gradually lengthen these regimens over time.
Practice relaxation exercises.
Incorporate muscle relaxation techniques, such as breathing exercises, to deal with anxiety and stress into your daily routine.
Make a connection to your spirituality.
Spirituality has many definitions, but at its core spirituality helps to give your life a clearer purpose and a greater connection to the world and others. It's not necessarily connected to a specific belief system or even religious worship. Try prayer, meditation or keep a journal to express your feelings and focus your attention.
Seek professional help.
Get an annual physical and talk to your health care provider about your health, including psychosocial stress.
Eat a healthy diet.
Opt for whole grains, a variety of fruits and vegetables, low-fat or fat-free dairy products and lean meats. Avoid added sugars, saturated fats or transfats, and high amounts of salt.
Limit alcohol.
If you have more than one drink a day, cut back. One drink is approximately 12 ounces of beer; 5 ounces of wine; or 1.5 ounces of distilled spirits, such as vodka or whiskey.
Stop smoking.
If you smoke, plan to quit.
Monitor your heart health.
Know your numbers for blood pressure, blood glucose and cholesterol.
Niti R. Aggarwal, M.D., is a cardiologist in Mankato and Rochester, Minnesota.