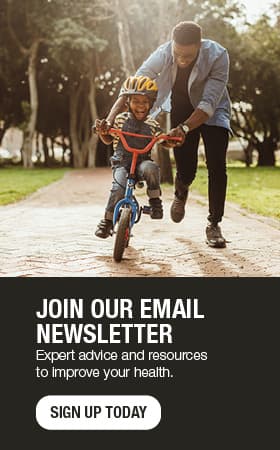 Stop by a farmers market for fresh, healthy finds
'Tis the season for farmers markets. That's good news for those who like to eat healthfully.
"Farmers markets are a great place to find fresh, locally grown vegetables," says Heather VanHorn, executive chef at Mayo Clinic Health System in La Crosse, Wisconsin. "You can tailor your meals based on what's in season."
Heather recommends eating the rainbow — choosing different colors of fruits and vegetables to make sure you're getting a variety of vitamins and nutrients. Get started with this recipe:
ASPARAGUS WITH HAZELNUT GREMOLATA
Ingredients
1 pound asparagus, tough ends removed, then peeled if skin is thick
1 clove garlic, minced
1 tablespoon chopped fresh flat-leaf (Italian) parsley, plus sprigs for garnish
1 tablespoon finely chopped toasted hazelnuts (filberts)
1/4 teaspoon finely grated lemon zest, plus extra for garnish
2 teaspoons fresh lemon juice
1 teaspoon extra-virgin olive oil
1/4 teaspoon salt
Directions
In a large pot fitted with a steamer basket, bring about 1 inch water to a boil. Add the asparagus, cover, and steam until tender-crisp, about 4 minutes. Remove from the pot. In a large bowl, combine the asparagus, garlic, chopped parsley, hazelnuts, 1/4 teaspoon lemon zest, lemon juice, olive oil and salt. Toss well to mix and coat. Arrange the asparagus neatly on a serving platter and garnish with parsley sprigs and lemon zest. Serve immediately. Recipe reprinted with permission from Mayo Clinic.
Explore more healthy recipes prepared by Mayo Clinic and blogs on how to eat well.