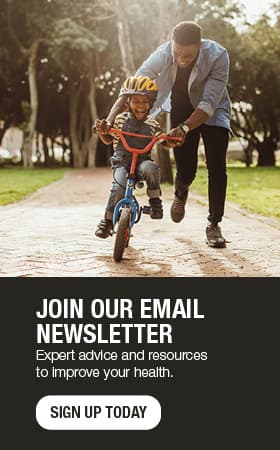 7 tips for selecting the right health insurance plan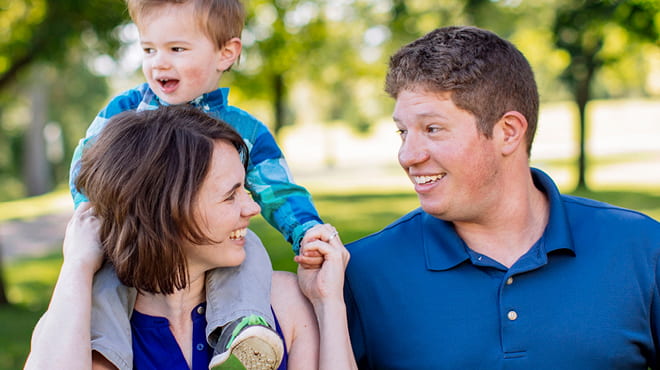 Open enrollment season is approaching, and with it comes the challenge of sifting through a myriad of health insurance options.
The process can feel daunting. Plans are full of unfamiliar terminology, it's impossible to predict all of your future healthcare needs, deadlines approach quickly, and you need to carefully evaluate your comfort with risk and expenses.
Here are seven tips as you evaluate the available choices and determine the right one for your family:
1. Find reputable sources of information.
The internet is full of "too good to be true" offers, so focus your attention on trusted and accurate information sources. Talk with your human resources representative if you have commercial insurance offered by your employer. Healthcare.gov outlines Affordable Care Act Marketplace coverage options. Medicare.gov and Medicaid.gov have resources for these programs.
2. Learn the terminology.
You may not use the words deductible, co-payment and health reimbursement account in everyday conversation, but it's important to understand these terms when evaluating plans. Healthcare.gov has a comprehensive glossary to clear up any confusion as you sort through plan features.
3. Estimate how much care you'll need.
There's no magic ball for looking into your future, but you can give it your best guess. All plans should include some coverage for catastrophic injuries or illnesses, so think through other types of healthcare your family will likely need. This could include physical exams and screenings such as mammograms and colonoscopies. Are you pregnant or hope to become pregnant? Need shoulder replacement surgery, allergy testing or hearing aids? Then review how many visits to Urgent Care and the Emergency Department your family averaged in recent years. Listing these can give you an estimate of what the coming year may look like.
4. Evaluate where you get your care.
Some plans restrict the hospital, clinic or healthcare professionals you can see. If you want the knowledge and expertise of Mayo Clinic, look for a plan that includes it in its choices.
5. Focus on quality value.
You should consider more than just costs when evaluating plans. Make sure the plan you select allows you to access hospitals and clinics with high-quality rankings and a full spectrum of healthcare options. Care doesn't just happen in an exam room, so you may want to look for healthcare facilities that offer wellness programs, virtual appointments and mobile apps to monitor your health.
6. Look for value-added benefits.
Some plans offer helpful services like free health assessments, tobacco cessation counseling, virtual care or nurse advice.
7. Ask your family and friends.
People in your life may have recommendations, especially if they get care from the same healthcare professionals as you. While their exact coverage may differ, they may have insight into customer support or the ease of filing a claim or navigating the plan's website.
Choose Mayo Clinic Health System
You can ensure you have access to Mayo Clinic care by choosing an insurance plan with access to the Mayo Clinic Health System provider network. We have clinics, hospitals and other healthcare facilities in Iowa, Minnesota and Wisconsin. More than 100 services and specialties are provided by 1,700 physicians and advanced practice providers. This comprehensive care, paired with the resources and expertise of Mayo Clinic, allows our patients to receive the highest-quality care close to home. Learn more about the Mayo Clinic difference.
Talk with your human resources or health insurance representatives about your needs and for help selecting a plan that provides access to Mayo Clinic care.
By Mayo Clinic Health System staff