Posted By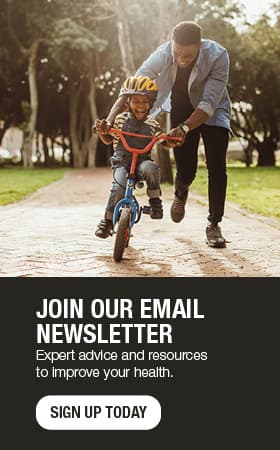 Raising healthy eaters: Should kids clean their plate?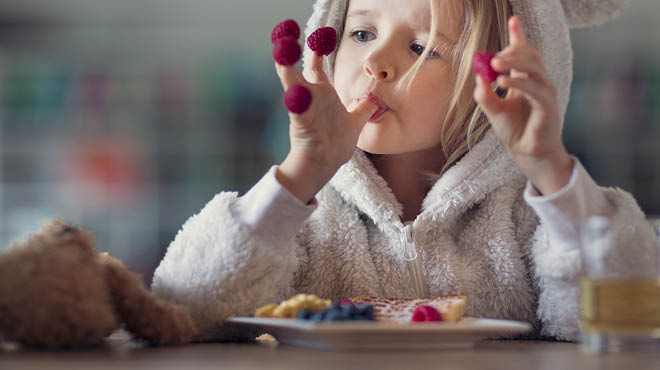 As parents, it can be tempting to control the types and amounts of food children eat. Still, these well-intentioned actions can sometimes create feeding problems, such as overeating, rebellious eating and secrecy eating.
Raising kids who are healthy eaters starts by becoming familiar with some typical eating behaviors of children. Picky eating, eating the same food every meal and changes in portions from meal to meal are all normal.
Introducing new foods
It takes 12 to 17 times to introduce a food to children before they're even interested in trying it.
Children's appetites will change based on how fast they're growing. At times, it may seem like children are never full, and other times they won't eat more than one bite.
It's best not to trick, bribe, or force a child to try new foods. Describe the food's taste, texture and temperature to help children become more comfortable with new food.
'One bite' tactic
Pushing children to eat all the food on their plate or enforcing the "one bite" rule isn't recommended. Instead, parents should let children learn to eat in their own way.
Keeping mealtime tactics consistent is also important. For example, if parents push children to eat when they aren't hungry, it could teach them to overeat by sending the message that they need to eat even when they aren't hungry. If parents limit how much food children eat during a meal, it can give children mixed messages and ultimately doesn't allow them to listen to their bodies.
Monitoring meal portions
Many parents are concerned about what and how much their kids eat. Remember, it's normal for kids to choose not to eat meat at one meal and only eat bread at another. Pushing kids to eat food they don't want could make them rebellious and decide not to eat it at all.
When children are forced to eat veggies, they often cry and may even gag. This experience may teach children that veggies are not pleasant and may limit their desire to try them in the future.
Snack time habits
For toddlers, offer three meals and two to three snacks daily. At age 2, milk intake should not exceed two cups per day, and milk should be offered at meals.
Offering milk or snacks in between meals will make a child less hungry at meal times and likely less interested in trying new foods.
To raise healthy eaters, consider these tips:
Offer at least three food groups at each meal and snack: fruits, veggies, whole grains, low-fat dairy, lean protein or legumes.
Ensure one food is offered with each meal your child will eat while not catering to likes and dislikes.
Give your child the responsibility to choose how much and whether to eat at mealtime.
Create an environment that allows your child to explore, touch and experience different foods and textures at his or her own pace.
Minimize mealtime distractions, such as the TV or having toys at the table. Enjoy conversation with family instead.
Don't be fooled by "distracted eating." Children will often say they're done eating to play, though they may not be done eating. Encourage your child to sit with the rest of the family, even if they say they are finished eating.
Take charge of eating by providing consistent meals and snack times.
Choose the healthy foods your child should eat. Young children don't know what is healthy for them, so given a choice, they may not choose what is best for them.
Model healthy eating behaviors in front of your children. They best learn from you.
While most children have normal eating behaviors, if they start to gain or lose too much weight, a meeting with their primary care provider or dietitian can help determine possible reasons for the change and support appropriate growth.
Over a day, week or even a month, children will likely rotate through various food groups to meet their growing needs. Remember that most children will gradually learn to eat what their parents eat.
Grace Fjeldberg is a dietitian in Mankato, Minnesota.