Posted By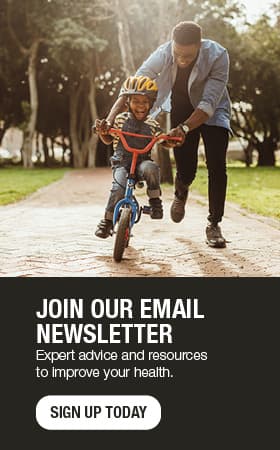 Kids and sodium: Serious risks and alarming realities
When it comes to sodium intake among adults, the general consensus is that high consumption will increase risk of hypertension and stroke. The American Heart Association and 2015-2020 U.S. Dietary Guidelines for Americans recommend a low-sodium diet to lower the risk of heart disease. How about children? Does a high sodium intake pose the same risks for children and adolescents as it does for adults?
The little research available currently indicates a connection between high sodium intake and high blood pressure in children. Some studies have shown children and adolescents who consume less sodium experience small reductions in either systolic or diastolic blood pressure. Other studies have shown no effect on blood pressure.
Regardless, it's clear sodium intake among kids is too high and poses serious long-term health risks.
Americans consume too much salt
Table salt (sodium chloride) consists of roughly 40 percent sodium and 60 percent chloride. In the U.S., approximately 90 percent of sodium consumption comes from sodium chloride. Within the U.S. diet, 5 percent of salt is added during cooking, 6 percent is added while eating, 12 percent comes from natural sources, and 77 percent comes from processed and prepared foods.
One teaspoon of salt equals 2,300 milligrams of sodium. Daily recommended sodium intake guidelines for children and adolescents are as follows:
Ages 1-3: Less than 1,500 milligrams

Ages 4-8: Less than 1,900 milligrams

Ages 9-13: Less than 2,200 milligrams

Ages 14-18: 2,300 milligrams
One fast food kid's meal can easily exceed 1,500 milligrams of sodium. The Centers for Disease Control and Prevention (CDC) estimates that one in six children ages 8-17 has above normal blood pressure. High sodium intake as a child can lead to full-blown hypertension (high blood pressure) as an adult.
Concerning statistics
According to the 2011-2012 National Health and Nutrition Examination Survey:
Ninety percent of surveyed children exceeded the recommended sodium level for their age.

The average sodium intake was 3,256 milligrams per day.

High school-aged students consumed roughly 400-800 milligrams more than younger school-aged kids.

Fifty percent of sodium intake came from pizza, Mexican dishes, sandwiches — including burgers — cold cuts, soups, snacks and cheese.

Girls consumed significantly less sodium than boys.

Of total daily sodium consumption, 58 percent came from store-bought foods, 16 percent from fast food/restaurants and 10 percent from school cafeterias.
Sodium reduction is a must
The statistics are alarming, making reducing sodium intake among children and teens crucial. Taste preferences formed during childhood often carry into adulthood. Because much of our sodium comes from processed foods and restaurant foods, lowering sodium content across the food supply would contribute to significantly less sodium intake among children, teens and adults.
Reading nutrition facts labels of boxed, bagged and canned foods is always important. Look for products that contain less than 140-200 milligrams of sodium per serving. Lastly, at each meal, try to have only one product that comes from a bag, box or can.
Anne Harguth is a registered dietitian at Mayo Clinic Health System in Waseca.
Topics in this Post