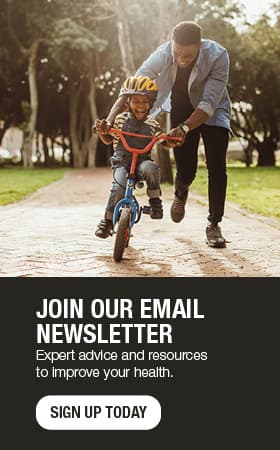 Dinner is on us! Check out this weekly menu
Dinner is on us! You have a lot to do each week, so let us handle one thing on your list: your dinner plan. These are five healthy, quick and — most importantly — delicious dinners your entire family will love. Print a complete grocery shopping list to get started.
Monday — Mango salsa pizza
Try something new on top of your pizza: mango! This recipe is a good way to get your family to try new vegetables and fruits. A delicious side dish of hummus and pretzels adds protein to your meal.
Tuesday — Rancher's eggs
Who says you can't have eggs for dinner? The whole-grain tortilla and beans make this recipe high in fiber and flavor the entire family will love. Serve with fresh fruit to round out your meal.
Wednesday — Almond crusted chicken with green beans and red peppers
Almonds add crunch that kids love and nutrition that you love to everyday chicken breasts. A side of green beans provides extra fiber and vitamin C.
Thursday — Beef and vegetable kebabs with brown rice
Marinating meat before grilling adds flavor and keeps the meat from burning and charring. If it's too cold to grill outdoors, use the broil setting on your oven. Just watch your kebabs closely so they don't burn.
Friday — Sesame ginger shrimp
The key to this recipe is the easy and quick marinade. It is good on chicken, pork, beef and tofu, and makes a great dip for kebabs, as well. Serve with a side salad and couscous.