Posted By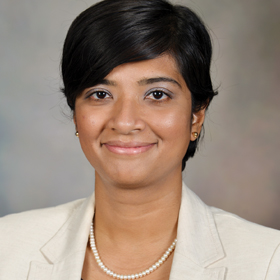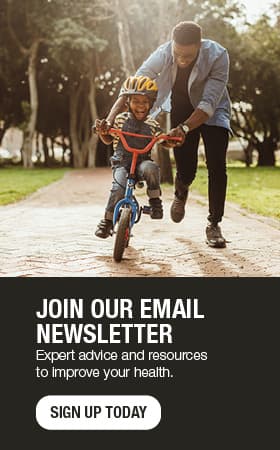 Chronic sinusitis: More than a stuffy nose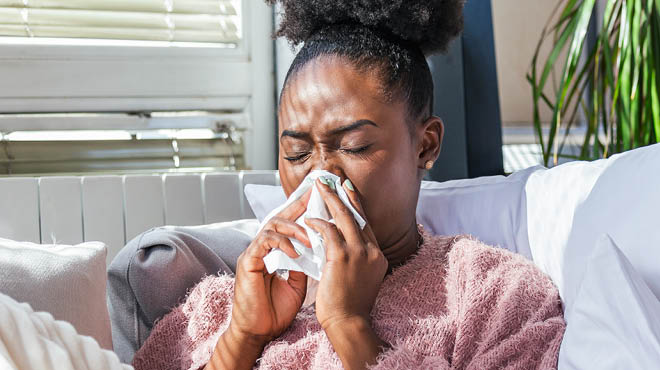 The uncomfortable, plugged feeling of a stuffy nose is common with colds and allergies. For most people, this type of nasal congestion is just an annoyance and inconvenience. It decreases their sense of smell, changes the way that foods taste and causes facial pain, and it can be accompanied by a running or dripping nose. However, it improves after the cold or allergies are gone.
Some people's stuffy noses don't resolve after other symptoms are gone. This long-lasting stuffy nose is called chronic rhinosinusitis. This happens when your sinuses are swollen and inflamed for three months or longer, despite treatment.
Here are some answers to common questions about sinusitis:
What is sinusitis?
Sinusitis occurs when the hollow spaces inside your nose and head ― your sinuses ― are swollen and inflamed. Typically, sinuses have a thin lining that produces small amounts of mucus. Healthy sinuses are filled with air. In sinusitis, the lining gets inflamed and makes more mucus. The swelling of the lining also interferes with the way mucus normally drains, making your nose stuffy. Sinusitis can be brought on by an infection; growths in the sinuses, such as nasal polyps; or swelling of the lining of your sinuses due to conditions such as allergies.
Common signs and symptoms of sinusitis include:
Thick, discolored discharge, or mucus, from the nose
Drainage down the back of the throat, which also is known as postnasal drainage
Nasal obstruction or congestion, causing difficulty breathing through your nose
Pain, pressure, fullness or tenderness, and swelling around your eyes, cheeks, nose or forehead
Reduced sense of smell and taste
Other less common symptoms can include:
Cough or frequent throat clearing
Fatigue
Ear pain or pressure
Dental pain
Nasal or throat irritation
Bad breath
Headache
Voice hoarseness
What is chronic sinusitis?
Chronic sinusitis is a long-lasting form of sinusitis, and it is diagnosed when symptoms persist for longer than three months. Acute sinusitis is the most common type of sinusitis. It is a temporary condition, typically occurring when you have a cold. It usually gets better within a month or less.
Acute sinusitis can turn into a chronic condition if you have had sinusitis multiple times, have infections that don't respond to treatment or you have sinusitis symptoms that last more than three months.
Common causes of chronic sinusitis include nasal polyps; deviated nasal septum; complications of conditions, such as cystic fibrosis, HIV and other diseases related to the immune system; recurrent respiratory infections; or allergies.
When should you see an ear, nose and throat specialist?
If you suspect you're having chronic sinus problems, then your primary care provider is a good place to start. He or she may recommend nasal steroid sprays, saline nasal irrigations, oral steroids, allergy medications or antibiotics.
If your symptoms don't respond to these more conservative treatments, then it may be time to see an ear, nose and throat specialist, also known as an otorhinolaryngologist. These specialists provide consultation, diagnose and treat disorders of the ear, nose, head and neck, including the sinuses, hearing, adenoids, tonsils and thyroid conditions.
What can you expect during your ear, nose and throat visit?
During a first visit, the specialist likely will spend a good portion of time getting to know you. That includes learning more about your day-to-day life and how sinus symptoms are affecting it. Then the specialist will complete a head and neck exam, paying particular attention to the nose. Typically, a small thin tube with a light and camera at the end called a nasal endoscope is used. This endoscope goes in the nose to get a better look at the nasal passages and sinus openings.
What treatments are available for sinusitis?
Treatment typically starts as conservative as possible. If medical treatments have been tried and your condition hasn't responded, a CT scan of your sinuses may be ordered to get a better look at the sinus anatomy. If allergies are contributing to your symptoms, then allergy shots, or immunotherapy, may improve your condition. If you have nasal polyps, which are growths in your nose and sinuses, then you may be a candidate for new medications called biologic agents that are given as a regular injection and can help shrink nasal polyps and improve your nasal congestion.
If you have allergic reactions to aspirin, aspirin desensitization treatment can help your sinusitis and nasal polyposis. If your symptoms persist despite several of the above measures and your condition resists medical treatment, then surgery might be a good option for you.
What does sinus surgery involve?
Sinus surgery is typically performed under general anesthesia in the operating room. Most ENT specialists use a minimally invasive endoscopic approach, which uses a small camera inside the nose. No external incisions are made.
Your surgeon will use various instruments to open the natural sinus passages to allow better mucous drainage, and better penetration of nasal sprays and irrigations. Your surgeon will clear the source of the blockage within your sinuses by removing inflamed tissue and shaving away nasal polyps.
Your surgeon also may use image guidance during surgery. This allows the surgeon to see the surrounding anatomy and location of instruments as the procedure is performed to avoid damaging critical structures, such as the eye; skull base; and major blood vessels, including the carotid artery. It uses the patient's preoperative CT scan so the surgeon can tell in real time exactly where the instrument tip is.
Sinus surgery is typically an outpatient, same-day surgery. Most patients don't experience significant pain afterward and find relief from their chronic sinusitis symptoms.
Fareeda Hussain, M.D., is an otolaryngologist, and head and neck surgeon, in Albert Lea and Austin, Minnesota.