Posted By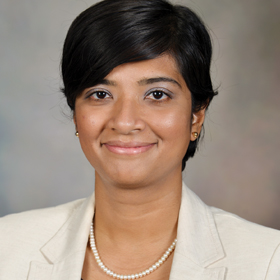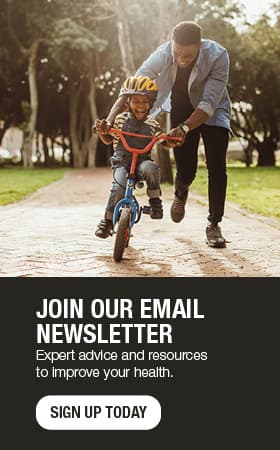 Nosebleeds: From minor annoyance to serious situation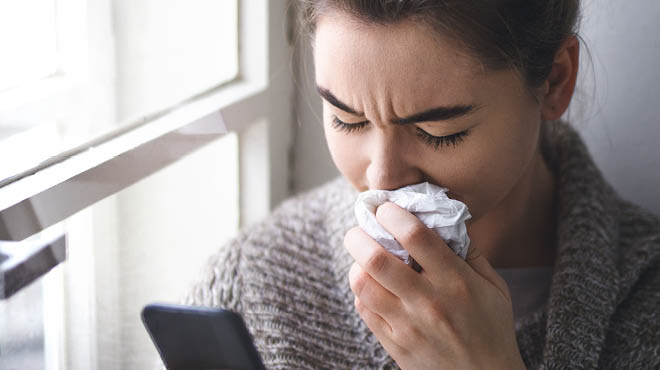 Many people have occasional nosebleeds, especially during the winter. It is exactly what it sounds like: bleeding from the inside of your nose. Nosebleeds can range from minor to a major flow. They are more common in children and older adults, and during dry winter months.
Although most nosebleeds are not serious and only a minor annoyance, the sight of blood can be frightening. It's hard to gauge how much blood a person is losing during a nosebleed, and it often looks more serious than it actually is.
Nosebleed causes
Your nose is lined with many small blood vessels, especially on the septum, which is in the center of your nose dividing your right and left nasal cavities. These blood vessels are close to the surface of the lining on your nose, and help humidify and warm the air you breathe. They can easily become irritated or be injured. The most common causes of nosebleeds are mucosal irritation from dry air or digital manipulation.
When your nasal membranes dry out, they are more susceptible to bleeding. Lower humidity in the winter is why nosebleeds are more common then.
Other causes could include nasal or sinus infections, allergies, blood-thinning medications, deviated septum, foreign body in the nose or trauma to the nose. In general, nosebleeds are not a symptom of high blood pressure.
Preventing nosebleeds
Keeping the lining of your nose moist is the best way to prevent nosebleeds. Have a humidifier at the bedside to add moisture to the air and drink plenty of water to remain hydrated. Use a cotton swab to gently apply a thin coating of petroleum jelly or K-Y Jelly to the inside of your nose. Saline nasal sprays also can be used to moisten the nasal membranes.
Don't shame or embarrass children for picking their noses. Instead, explain how this behavior can spread germs, and teach them about nose-blowing and using a handkerchief or tissue. Or teach them to use saline to rinse their noses, rather than picking at nasal obstructions. Trimming their fingernails short also can discourage nose-picking.
People who use supplemental oxygen to breath can be at risk for nosebleeds because the nasal prongs can cause trauma to, or irritate, the inside of their noses. In this situation, two recommendations are to humidify the oxygen or switch to an oxygen mask instead of the nasal prongs. Nasal saline sprays also can help.
Self-care tips
If you or your child has a nosebleed, follow these tips to treat it at home:
Don't be afraid to make a mess.
Put a towel on the floor or your clothes to protect them, but don't tip your head back to protect items around you. For many people, this is their first instinct because they don't want the blood pooling in their noses to gush out. However, this movement causes the blood to drain to the back of the throat and possibly cause the person to swallow the blood.
Sit leaning forward with elbow to knee.
Leaning forward will help you avoid swallowing blood. Blood can be irritating to your stomach, making you nauseous. Retching or vomiting increases pressure in your nasal cavities and may lead to increased bleeding. Also, do not lie flat or put your head between your knees.
Pinch your nostrils.
Use your thumb and index finger to tightly pinch both nostrils shut. This should be done at the soft part of your nose. Breathe through your mouth. Watch the clock and continue to pinch for 15 minutes before checking if the bleeding has stopped. This maneuver puts pressure on the nasal septum where most nosebleeds start and, hence, often slows the flow of blood. Pinching the bridge of your nose is futile, as the nasal bones at the level of the bridge of your nose are not compressible.
Spray a nasal decongestant in your nose.
If you are still having profuse bleeding after pinching the nose for 15 minutes, liberally spray an over-the-counter nasal decongestant, such as Afrin, into the nostrils. This medication causes the blood vessels in your nose to constrict and can help with bleeding.
Remember that most nosebleeds stop after a few minutes.
If bleeding persists after the measures outlined above ― two rounds of pressure and use of decongestant nasal spray ― then go to the emergency department for further evaluation. To prevent further bleeding episodes, don't pick or blow your nose, don't bend down for several hours, and avoid strenuous or vigorous activity. Keep your head higher than the level of your heart.
When to seek care
In general, most nosebleeds are not serious, and they should stop on their own.
However, you should seek emergency medical care if a nosebleed:
Interferes with breathing
Causes dizziness, vomiting, choking, headache or tiredness
Lasts longer than 30 minutes with bright red blood, even after pinching the nostrils and using a nasal decongestant
People with the following underlying health conditions also should seek emergency care if they develop a nosebleed:
Known significant bleeding or clotting disorder
Low platelet counts due to conditions such as leukemia or lymphoma, or due to chemotherapy
Kidney failure
Severe liver disease
Don't drive yourself to an emergency department if you're losing a lot of blood. Call 911 or your local emergency number, or have someone drive you.
Talk to a health care provider if you or your child is having frequent nosebleeds, even if you can stop them easily. It's important to determine the cause of frequent nosebleeds.
Fareeda Hussain, M.D., is an ear, nose and throat physician in Mankato and New Prague, Minnesota.