Posted By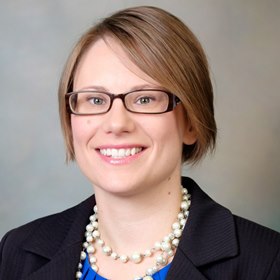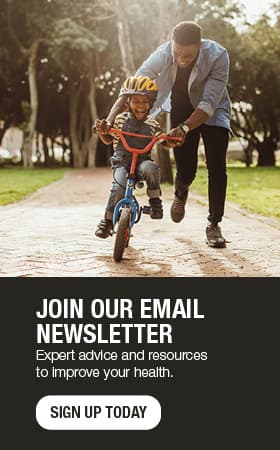 Back-to-school checklist: Are your kids ready?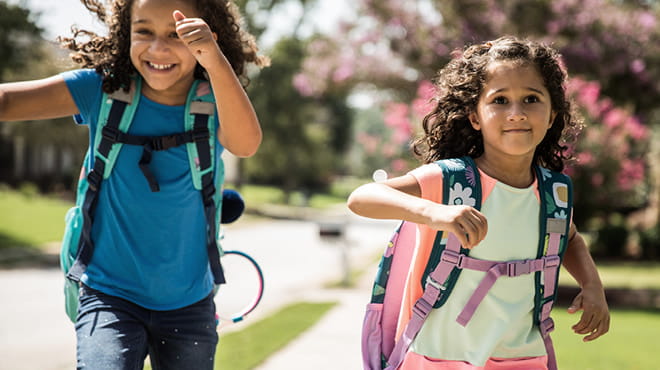 Shopping for supplies is an essential part of back-to-school preparations. It is exciting for kids to pick out a new backpack, lunch bag or pencil case as they make plans for the coming school year. As you and your family gear up for the start of another school year, be sure you also take time to focus on your kids' health and well-being.
Tackling current health issues or concerns now and working to prevent new issues from taking you by surprise will help your children adjust to and succeed throughout the entire school year.
Use this checklist to guide you through addressing your kids' most important health needs:
✔ Schedule a well-child visit
Most kids need a well-child visit with their provider every year from age 3 to 21. Once your children are of school age, some refer to the well-child visit as a school physical.
Bring a list of questions to make the most of your children's appointment and ensure you have all the support you need to advocate for your children's overall health and well-being.
Be prepared to discuss any concerns you or your children have about:
Eating habits
Sleep
Developmental milestones
Anxiety
Mood or behavior
Learning difficulties
Digestion
Overall physical growth
Parenting challenges
✔ Update vaccines
Review your school's requirements and talk with your health care provider to ensure that your children's vaccines are up to date. Children can now be vaccinated for HPV at age 11, and the measles, mumps and rubella and chickenpox vaccines have been combined into one immunization. Also, ask about the COVID-19 vaccines that have received emergency use authorization for children 12 and older. Your children's health care provider can administer necessary vaccines during your appointment.
✔ Schedule an eye exam
Vision checks are performed during routine well-child visits with a primary care provider, usually between 6 months and 1 year old, again between 3 and 4 years old, and at regular intervals thereafter.
Schedule an appointment with an optometrist or other eye health professional if your children appear to be squinting their eyes, can't read signs or identify shapes from a distance or tends to bring books or screens very close to the face. These could be signs of a vision problem.
✔ Schedule a dental appointment
Regular dental exams are an important part of preventive health care for people of all ages. Dental specialists say kids should brush their teeth, gums and tongue for two minutes twice a day and visit a dentist twice a year.
✔ Promote good sleep habits
Getting enough sleep is important for children's overall well-being, and ability to learn, play and socialize. Start promoting healthy sleeping habits with your children before the school year begins. If kids get regular exercise during the day and turn off electronic devices at least an hour before bedtime, they'll likely get a better night's rest.
✔ Talk about anxiety
Getting ready for a new school year can cause anxiety for some children, especially for those starting in a new school or transitioning from virtual to in-person classes this fall. You can help by reassuring your children that anxious feelings are normal and encouraging them to talk about what causes those feelings. When kids think about or practice doing the things that make them anxious, they can learn to better cope with their feelings. If anxiety is interfering with daily activities, it's time to talk with your children's health care provider.
✔ Brush up on hand-washing
A lot of kids together equals a lot of germs. The best way to prevent the spread bacteria and viruses is by washing your hands. It can be easy to for kids to forget when to wash their hands and to do so using the right technique. Help your kids clean up their hand-washing skills by practicing before school starts.
Here are a few tips:
Scrub hands together for 20 seconds using soap and warm water.
Sing the "ABCs" song twice to be sure you scrub long enough. The scrubbing motion with soap removes the germs.
Download a flyer about proper hand-washing technique to post in your home as a reminder.
Teri Nordin, M.D., is a physician in Family Medicine in Eau Claire, Wisconsin.