Posted By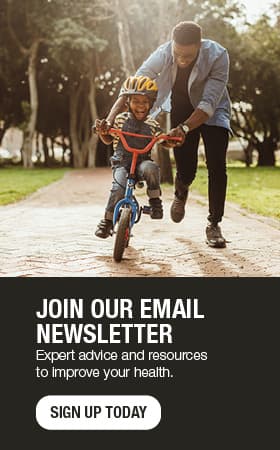 Changes ahead: Talking with children about puberty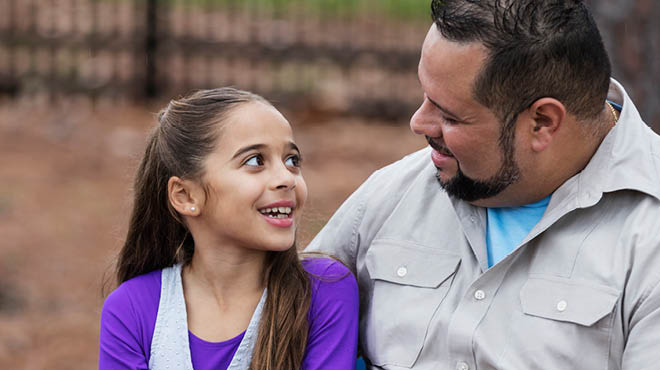 There are many milestones in children's lives to look forward to. First steps, words and day of school are celebrated.
Puberty is a phase of children's lives that should be celebrated as well. It's an exciting time of growth for kids' bodies and minds.
Puberty is natural and expected. It happens so children can grow and become adults. It's triggered by chemicals called hormones, and these cause physical changes in children's bodies.
When puberty begins, the brain starts producing a hormone called gonadotropin-releasing hormone (GnRH). When this hormone reaches the pituitary gland — a small bean-shaped gland at the base of the brain — it leads to the production of more hormones in the ovaries for females (estrogen) and the testicles for males (testosterone).
Common changes between sexes
All children, regardless of sex, will experience a few similar changes during puberty, such as:
Height
Most children get taller during puberty. It can happen quickly or at a slower pace.
Weight
Most people gain weight during puberty. For boys, it's often because their shoulders get broader, and they develop more muscles. For girls, their bodies start to build up more fat and their hips widen during this time.
Mood changes
Hormones can cause moods to change or switch quickly. Children may get mad, sad or lonely more often. They may feel confused or scared. It can be difficult to deal with mood swings, but remember that this is normal. Their moods should stabilize over time.
Hair growth
During puberty, children start growing hair where there wasn't much before. The hair on their legs usually gets thicker. They start growing hair in their armpits and pubic areas. Some boys start to grow hair on their face and chest as well.
Acne
Acne is a common condition and often begins during puberty. Often, it affects the face, back and chest. Although most people will have acne at some point, children still may be embarrassed by it.
Physical changes for girls
Girls usually start puberty earlier than boys. Typically, it starts between 8 and 13 years old, but it doesn't mean anything is wrong if your children don't start puberty until later. Girls' bodies begin to produce the hormone estrogen, which participates in the growth and development of female sexual characteristics.
Girls will start to experience:
Breast development
During puberty, girls begin to develop breasts. It's common for one breast to develop more quickly than the other. Most girls begin wearing a bra or tank under shirts during puberty.
Maturing of ovaries
In this time, girls' ovaries begin releasing eggs.
Menstruation
Menarche is the name of the first menstrual period for girls. This happens by 13 or 14 for most. It's common for the first few periods to be irregular and unpredictable for the first two years. Talk with your child's primary care provider if she is concerned about her period or struggles with pain, cramping or discomfort.
Physical changes for boys
For boys, puberty usually starts between 9 and 14, but it can occur earlier or later. Their bodies begin to produce the hormone testosterone. It's responsible for the growth and development of male sexual characteristics.
Boys will start to experience:
Voice changes
During puberty, boys' voices get lower. They may "crack" occasionally while this transition is happening.
Genital growth
Boys' penises and testes get larger. They may notice they develop erections or begin to ejaculate while sleeping. These are normal changes.
Chest tenderness
Some boys have swelling or tenderness in their chests. This usually doesn't last, but talk with your child's primary care provider if you're concerned.
Tips for parents
Not every day during puberty is fun, but there's no reason to fear it. Parents play an important role in preparing children for the transition, providing education and encouraging independence. Talking to children about puberty should be an ongoing conversation, not a one-time event.
Here are some tips to help you navigate this phase in children's lives:
Use proper names for body parts.
At a young age, begin using the correct terms when discussing body parts, such as breasts, penis and vagina. This helps children become more comfortable talking about their bodies as they grow, and gives children the language to ask questions and express concerns. It also reinforces that they don't have to be embarrassed about their bodies changing.
Explain differences in timing.
Many kids compare themselves to others, especially during puberty. There's no "right time" or "right way" to go through puberty. Every child is different, and that's normal. Most kids start puberty by 14, but it doesn't mean something's wrong if your children starts later. Lots of kids fall outside of the typical age ranges.
Encourage new hygiene habits.
Most children need to modify their hygiene habits at the start of puberty. Hormonal changes cause children to sweat more, and this can lead to body odor. A big change for many kids is that they need to shower more often to prevent order. Supply your children with deodorant and face wash to prevent acne. Remind them to wear clean clothes every day as well.
Don't forget other healthy routines.
Eating healthy foods and getting regular exercise and enough sleep helps children adjust to hormonal changes and regulates mood, too. Plus, if they get into the habit of doing things that are good for them now, and it will be easier for them to stay healthy as they get older.
Discuss physical changes openly.
Often, physical changes are the first signs of puberty. As they experience changes, they may feel self-conscious or embarrassed. Explain that your children's bodies are growing from a being kids to becoming adults. Start by having small conversations early and explain what changes to expect. It may be helpful to share how you felt or noticed when you went through puberty, like when your voice deepened or you developed acne.
Navigate mood swings carefully.
Dealing with significant mood swings isn't easy. You may go from being a favorite companion to the target of their anger. Don't take it personally or match their intensity or mood. It is easier for parents to focus on remaining neutral and consistent while children ride a rollercoaster of emotions.
Plan for peer pressure.

During this age, kids often form tight-knit groups of friends. It can feel great to be a part of a group, but this can lead to peer pressure to do things that are wrong. The best way to avoid negative peer pressure is to plan ahead. Role play situations and practice phrases they can use when standing up for themselves.

Practice kindness.
Routines and behavior expectations are important for kids, but it's just as critical that you give your children some grace during puberty. If they blows up at you or does something challenging, take a step back before responding. Remember, children may feel confused or scared. Or are figuring out a complicated social situation at school. Give children your time, kindness and unconditional love.
Try to enjoy this time. Puberty should be embraced and celebrated. Your children are maturing and growing into adults.
Talk with your child's primary care provider if you or your child has questions or concerns regarding puberty or development. Together, you will help your child thrive and be healthy.
Sarah Sistek is a nurse practitioner in Family Medicine in Austin, Minnesota.