Posted By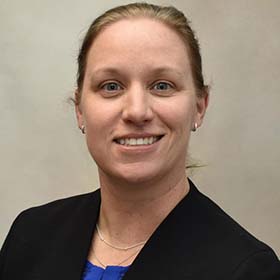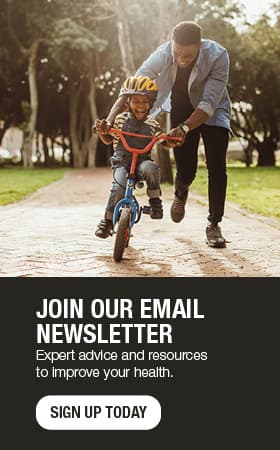 9 questions to ask your spine surgeon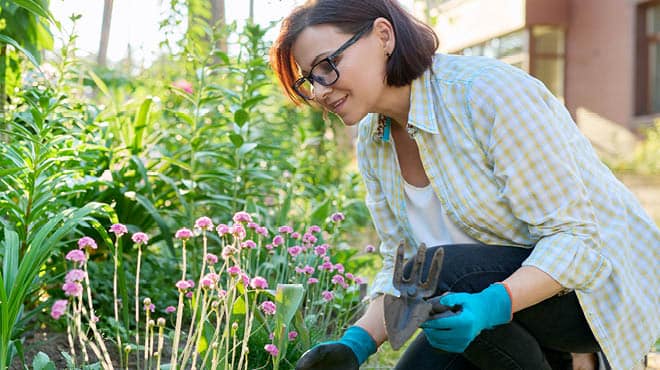 The time has come. You need surgery on your spine. You may feel scared, nervous or excited. It's likely that you have many questions as you weigh your options and make decisions.
Talk with your health care team about how you are feeling before you commit to spine surgery. They are available to answer all your questions and provide reassurance.
Here are answers to nine common questions that you may have about spine surgery:
1. Am I a candidate for surgery?
Not everyone with back, neck, leg or arm pain is a good candidate for surgery. Some back pain is caused by issues that aren't relieved with surgery. In these cases, your surgeon will recommend nonsurgical treatments like activity modification, nonprescription pain medication, physical therapy, rest and time.
Other patients may have a surgical problem, but surgery may not be safe for them because they have other uncontrolled chronic health conditions that make surgery risky. Your surgeon may want you to exhaust all nonsurgical measures prior to proceeding with surgery. This could include physical therapy, medications or injections.
Your surgeon will outline the benefits, alternatives and risks of surgery. The potential benefits of surgery need to outweigh any personal risks before proceeding.
2. What can I do to improve the likelihood of surgical success?
There are three factors in your control that can improve the chance that you will have a successful surgery.
Many surgeons will not operate on your spine until you safely and successfully modify these factors:
Get to a healthy body weight.
Maintaining a healthy weight helps with overall health and wellness, in addition to leading to better surgical outcomes. If you are overweight, your surgeon may direct you to lose weight before the procedure can take place. Obesity can lead to adverse surgical outcomes and complications, some of which can be serious, like blood clots.
It may be difficult to exercise for weight loss if you are suffering from back or leg pain. In this case, your surgeon may recommend that you meet with a nutritionist to create a diet plan and focus on low-impact exercise like swimming.
Manage diabetes.
Any surgery is riskier if you have diabetes. You have a higher risk of cardiovascular complication, infection and issues with wound healing. Ideally, your A1C level should be 7.5 or less before your surgery. Your primary care provider or diabetes educator can help manage your diabetes so surgery is safer.
Stop smoking.
Using tobacco or nicotine products can lead to surgical complications like problems with wounds healing and blood clots. It also changes the way that bones heal or fuse together, which can lead to improper healing and symptom relief. In some severe cases, surgery is pursued despite these risk factors. This could include spinal cord compression, severe symptoms or neurologic impairment. In these circumstances, the risks of doing nothing are higher than the potential surgical risks.
3. How many of these surgeries have you performed?
Experience and expertise are important when selecting a surgeon. Surgeons may not be able to provide an exact answer over the course of entire careers, but they usually can explain how many similar surgeries they preformed over the last week or month.
When considering your options, look for a surgeon who specializes in your condition and routinely performs the procedure. For example, about 90% of my practice is surgeries to correct degenerative spine conditions, and I perform surgeries to address these conditions weekly.
4. Will my surgeon be offended if I seek a second opinion?
No. Never feel badly about seeking a second opinion for any aspect of your health care. It's your body, and a decision to have surgery should not be made lightly.
I encourage patients to ask questions, advocate for their health and seek second opinions if that would help them feel more comfortable. Getting a second, or third, opinion can confirm the best course of action as you weigh your decisions. Also, it is helpful to bring a friend or family member to appointments to have another pair of ears to listen and another person to think of questions to ask.
5. What are the goals of my surgery?
An open conversation with your surgeon about what surgery can do and cannot do is critical as you consider surgery. In some cases, the goal of surgery is to prevent additional neurological damage. Other times, it may be to relieve leg pain, but it may not address back pain. This conversation can lower your anxiety about the procedure, establish realistic expectations and help define surgical success.
6. What can I do to shorten my hospital stay after surgery?
The best way to shorten your hospital stay and speed recovery is to thoroughly follow your preoperative and postoperative instructions. This includes losing weight if directed, stopping smoking and taking steps to manage any other chronic health condition.
Your care team will encourage you to start moving shortly after surgery. Years ago, recovery after back surgery included days of bed rest. Now we know this caused slower recovery and more complications. It's important that you are up and walking soon to speed your recovery and shorten your hospital stay.
As you recover, remember that you are not only recovering from surgery, but also from a lack of mobility. Often, people have had months or even years of compensating for back or leg pain and moving their bodies in unnatural ways to lessen pain. During your recovery, you will need to build back strength and stamina lost during that time.
7. Will I still have pain after surgery?
You will have surgical pain after your procedure. Members of our care team will do their best to manage your pain. Everyone experiences pain differently. Most patients report that surgical pain is significantly less than the nerve pain they were experiencing before surgery.
8. Will I need another back surgery in the future?
It is possible, depending on the reason for your first surgery. Some people have long-lasting pain relief after surgery and don't require additional interventions. However, degenerative disease and arthritis are ongoing processes that cannot be stopped. These conditions could return and require future procedures.
9. How much help will I need after surgery?
Prior to surgery, your health care team will assess your at-home needs. Physical therapists, occupational therapists and social workers will make recommendations to help you have a successful discharge and safe recovery from your surgery.
Learn more about caring for your back:
Meghan E. Murphy, M.D., is a neurosurgeon in Mankato, Minnesota.