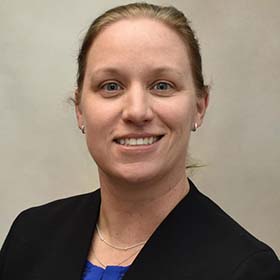 Learn more about me:
Appointment Information
Albert Lea, MN
Hospital and Clinic
404 W. Fountain St., Albert Lea, MN 56007

Appointments
Mankato, MN
Hospital and Clinic
1025 Marsh St., Mankato, MN 56001

Appointments
Provider's Bio
Medicine is my vocation. I feel that I have been called to serve others by helping address spinal and brain pathology that is impacting quality of life and potentially quantity of life. It is a joy to play a role in empowering my patients to achieve the quality of life they desire.
You can expect my full attention and dedication to your symptoms and concerns at the time of our consultation. I will be honest in discussion of what I can or cannot offer you. If I am unable to recommend surgery that will benefit you — with benefits outweighing the risks — I will help ascertain the best next step and connect you with those resources.
I grew up in Colorado and completed my education and subsequent training at Notre Dame, Georgetown, and Mayo Clinic. I now consider Minnesota home. My family even says I say my "o's" like a true Minnesotan now.
Family and faith are very important to me. I have a wonderful husband with whom I have two young boys — being a boy mom definitely suits me. I also have a goofy golden retriever and we all love to be outside and active. We are very thankful to be in Mankato and raise our family here, while I pursue my passion and work for Mayo Clinic.
Training & Credentials
Medical School
Georgetown University School of Medicine
Internship
Neurologic Surgery, Mayo Clinic, Minnesota
Residency
Neurologic Surgery, Mayo Clinic, Minnesota
Fellowship
Spine fellow, Neurologic Surgery, Mayo Clinic, Minnesota
Membership
Congress of Neurological Surgeons
Special Interests
Degenerative diseases of the spine (stenosis, spondylolisthesis, scoliosis, radiculopathy)
Spinal tumors
Metastatic disease of the brain and spine
Traumatic brain and spine injuries
Education of medical students and advanced practice providers (physician assistants and nurse practitioners)
Mentorship of women pursuing the medical field and surgical specialties
Research & Publications
Find More Providers