Posted By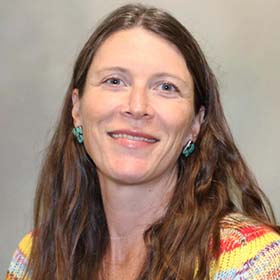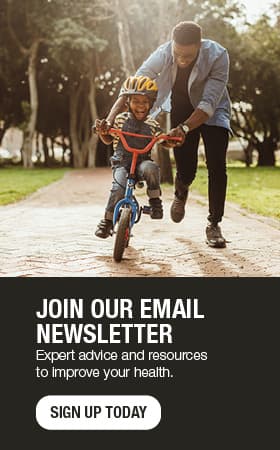 5 ways to prepare before starting a family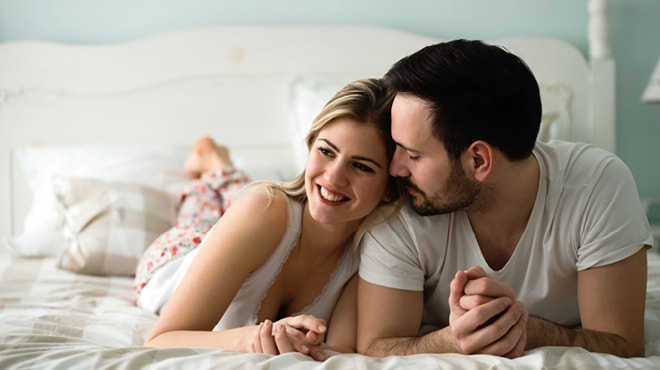 Pregnancy is an exciting time in life, but it also is a time of big lifestyle changes. If you are thinking about starting a family, it's a good idea to consider the impact children will have on your life. Knowing what to prepare for, such as changes you need to make to your diet and how to deal with pregnancy while working, will help you better plan to have a baby.
Review these five ways to prepare for pregnancy:
1. Nutrition
The foods you eat and beverages you drink will provide nutritional support to your baby. It is important to think about what you consume while pregnant by following these tips:
Begin taking prenatal vitamins even if you are not yet pregnant. Look for vitamins that are high in iron, vitamin D and contain 400 micrograms of folic acid. The neural tube develops into the brain and spinal cord of pregnancy — sometimes before you even know you are pregnant. Taking vitamins containing folic acid can help prevent neural tube defects.
Eat a healthy diet that includes fruits, vegetables, whole grains, proteins and dairy in appropriate amounts. Limit sugar and fat intake.
Limit alcohol when you are trying to become pregnant. Once you find out you are pregnant or suspect you are pregnant, stop drinking alcohol.
Limit caffeine to less than 200 milligrams per day, the equivalent of about one or two 6- to 8- ounce cups.
2. Lifestyle changes
If you are trying to become pregnant, you likely will need to make lifestyle changes, such as:
Aim for a healthy weight prior to pregnancy. Being underweight or overweight can present challenges during pregnancy.
Stop your birth control. It may take a few weeks for your ovulation cycle to return to normal. Having at least one normal period before conceiving will help you estimate when you ovulate. If you are taking combination birth control pills, you can expect your period to return within 30 days of stopping. Fertility may take longer to achieve if you are on a long-term birth control method, such as the progestin injection. Fifty percent of women who discontinue injections conceive within 10 months of their last shot.
Stay current on your vaccinations.
Do not smoke.
Schedule a preconception appointment with your health care provider to discuss any possible health conditions that may affect your pregnancy.
Avoid stress by making daily to-do lists to prioritize tasks and sharing frustrations with a supportive co-worker, friend or loved one.
If you are already pregnant:
Perform 30 minutes of moderate exercise each day to maintain a healthy pregnancy.
Remember that pregnancy affects your hormones. You may suffer from nausea, increased urination, food aversions and heartburn. Hormones also may cause you to feel higher emotions or mood swings. This is normal, but talk to your provider if your feelings are intense.
Go to bed early, and make sure you get at least 8 hours of sleep per night. Sleeping on your left side maximizes blood flow to the body and eases swelling.
3. Working during pregnancy
Most women are able to work during pregnancy, but consider these extra precautions:
Avoid nausea triggers, exposure to harmful substances, heavy lifting, excessive noise, heavy vibrations, prolonged standing and extreme temperature.
Eat snacks, such as crackers and other bland food, to help prevent nausea. Foods high in iron and protein can help prevent fatigue.
Take short, frequent breaks.
Drink fluids throughout the day.
4. Child care
It is never too early to start looking at child care options. If you plan to work and raise a child, you can usually expect to return to work six to 12 weeks after your child is born. You may choose to have a family member, friend or nanny take care of your child, or you may decide to have your child attend daycare or enroll them in an early childhood education program.
If you choose a child care option at a daycare or early childhood education program, you will need to decide on a facility and secure a spot months beforehand. Use these tips to help you:
Determine which daycare or program is right for your family. Look at your options, and consider the cost and availability, as well as individual needs your family may have.
Look for child care programs that focus on partnerships with families. This can include an open-door policy, regular parent-teacher conferences, family events, volunteer opportunities and regular communication with caretakers.
Create a plan for days that your child cannot attend their usual child care program, such as if your child becomes sick or the daycare is closed on a day you work. Establish a plan with a family member, friend or another caretaker, and look into child care centers with sick child programs. Check with your employer to discuss sick day and vacation policies to determine your flexibility if you need to stay home with your sick child.
Prepare for the transition period. Being in a new place with new people can cause your child to become more emotional. You also may find this transition challenging. Plan a routine with regular pick-up and drop-off times with similar caretakers and children. Talk to your child's caretaker or teacher about ways to ease the transition, such as reading to your child in the care facility before leaving for the day.
5. Preparing your home
Take some extra precautions around your home to ensure your child's safety as they grow. For example:
Anchor furniture to the wall to prevent it from falling on toddlers who like to climb.
Move furniture away from windows, and install window stops that prevent the window from opening further than 4 inches.
Set the thermostat on your water heater below 120 degrees Fahrenheit.
Keep electrical cords and wires out of the way, and cover unused electrical outlets with safety caps.
Install smoke and carbon monoxide detectors inside the nursery and hallway outside of the room.
In the excitement of finding out you are pregnant, be sure to schedule an appointment with your pregnancy provider as soon as you find out. Prenatal care can address any issues you have during pregnancy, and your provider will help guide you through many of the changes you face.
Emily Sisco is a certified nurse-midwife in Chippewa Falls and Eau Claire, Wisconsin.