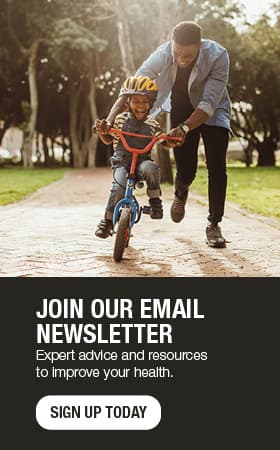 Heart surgery gives new meaning to taking the stairs
Growing up and as a young adult, Chris Schlicher of Eau Claire, Wisconsin, enjoyed spending free time helping his friends and community, biking, walking and making pottery.
However, over the years, he says his physical limitations didn't allow him to continue those activities on a regular basis. Just walking up a flight of steps became a challenge for him.
"Having physical exhaustion was becoming my mental exhaustion, as I was spending so much time deciding what I needed to stop doing so I could rest and not be so tired," says Schlicher.
Schlicher has a long history of blood pressure spikes, and his doctors were monitoring his numbers, but the results from various tests didn't indicate an intervention was necessary.
An end to exhaustion
When Schlicher's blood pressure hit a new high of 190/116, it triggered a visit to see Nathan Rich, M.D., his primary care provider in Family Medicine at Mayo Clinic Health System – Red Cedar in Menomonie. Dr. Rich detected a heart murmur and referred Schlicher to Andrew Calvin, M.D., a cardiologist at Mayo Clinic Health System in Eau Claire.
During Schlicher's appointment with Dr. Calvin, it was determined an angiogram was needed, and the cardiac team was able to coordinate it the same day. The test results showed that Schlicher had severe mitral valve regurgitation, and surgery was recommended.
According to mayoclinic.org, mitral valve regurgitation — also called mitral regurgitation, mitral insufficiency or mitral incompetence — is a condition in which the heart's mitral valve doesn't close tightly, allowing blood to flow backward in the heart. As a result, blood can't move through the heart or to the rest of the body as efficiently, causing you to feel tired or out of breath. If left untreated, severe mitral valve regurgitation can cause heart failure or heart rhythm problems.
Robert Wiechmann, M.D., a cardiovascular surgeon at Mayo Clinic Health System in Eau Claire, met with Schlicher to talk about his heart valve surgery. After their meeting, Schlicher says he was confident he had chosen a skilled and passionate cardiovascular surgeon — one that made him feel at ease and answered all his questions.
"When they said they worked as a team, they meant it," says Schlicher. "Everyone from the nurses and doctors to the schedulers at Mayo Clinic Health System demonstrated it in the way that I didn't have to keep repeating my story. They validated my concerns and took them into account."
Schlicher only needed an incision of about 2 ½ inches long instead of a foot-long incision in the middle of the chest as with a traditional valve repair surgery. This minimally invasive approach avoids dividing the breastbone.
"Because of the expertise of our heart surgery team, we can access the heart using precise techniques to repair or replace heart valves, which translates into a smaller scar and a much shorter recovery time for our patients," says Dr. Wiechmann.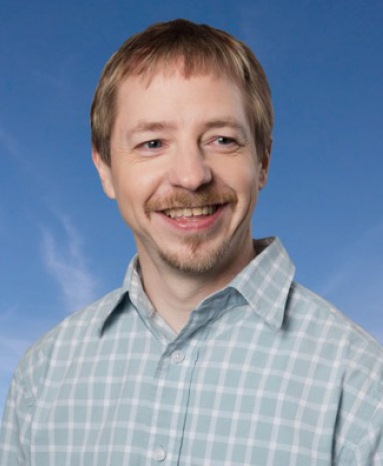 Engaging in life
After surgery in January 2017, he stayed in the hospital for five days, and after discharge to his home, he started cardiac rehabilitation in Eau Claire.
"Before my diagnosis, I would need to take more breaks. In the year before my surgery, I experienced extreme shortness of breath just doing everyday activities," says Schlicher. "Walking up the stairs was a challenge."
Six weeks after surgery with a mitral valve repair to his heart, Schlicher said he was walking around with more energy than he recalled having a month before surgery.
"I was surprised when the nurses came to get me up and walking the day after surgery, but I am glad they did," he says.
Now that Schlicher has completed cardiac rehabilitation, he says he is looking forward to spending time participating in outdoor activities, helping friends, getting back to throwing clay for pottery and, most importantly, taking the stairs without feeling like he just hiked a mountain.