We are experiencing high call volumes:
Use your account on the Mayo Clinic app or patient portal to check symptoms, get care recommendations and make an appointment.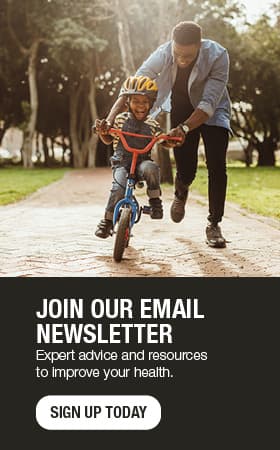 Connection with Mayo Clinic provides comfort and smooth transition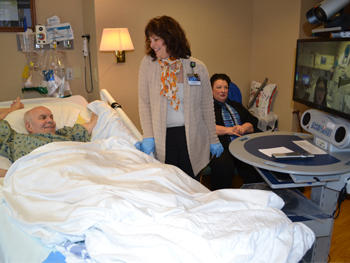 Gail and Bob Boehmer recall driving through Lake City many times on their way to northern Wisconsin where they first met. Neither of them ever imagined Lake City would become a home away from home.
Then life happened.
Three helicopter rides and multiple surgeries later, Bob needed just the type of hope and healing Lake City offers through the Mayo Clinic Transitional Care program. The program provides patients recovering from major illness or surgery nursing care and therapy before they're ready to go back home.
The Waterloo, Iowa couple recently spent six weeks in Lake City. Although uncertain at first, they say Lake City's connection with Mayo Clinic not only helped Bob heal but also eased their minds and lifted their spirit.
Two hearts connected
Gail and Bob's hearts connected 51 years ago in Northern Wisconsin. Gail was playing her guitar at a resort restaurant when they first met. "It was truly love at first," she smiles. They married a few years later.
They have been by each other's side ever since. They eventually settled in Waterloo and raised their three children. They have had their share of ups and downs but nothing took Gail's breath away more than a phone call she received in 2006.
"I flat-lined at work," Bob says. "I had a major heart attack."
One of Bob's coworkers called Gail immediately and told her Bob had passed away. Minutes later, another call came in. A defibrillator shocked Bob's heart back into rhythm. She insisted he be airlifted to Mayo Clinic. She wanted the best care for him. "He's everything to me," she says.
Bob had successful quadruple bypass surgery at Mayo Clinic. But little did they know, that was just the beginning.
More than a broken heart
A history of poor circulation uncovered additional damage in early 2014. Doctors discovered he also had an abdominal aortic aneurysm. Abdominal aortic aneurysm happens when a lower portion of the body's main artery (aorta) becomes weakened and enlarges. He needed open-abdominal surgery to remove the damaged section of the aorta so it could be replaced with a synthetic tube.
"Bob could not undergo surgery at that time due to a heart arrhythmia that his surgeon wanted to have corrected before he could operate," Gail explains. Peter Noseworthy, M.D., a cardiologist at Mayo Clinic, worked with Bob for several months to get his heart ready for surgery. After 13.5 hours in the operating room in October, 2014, Thomas Bower, M.D., vascular surgeon at Mayo Clinic, and his team successfully repaired Bob's damaged aorta. The team also did a procedure to help improve circulation. "Dr. Bower is an amazing surgeon and human being. He saved Bob's life, and we are so grateful. We also can't say enough about the Bower team. They are wonderful, compassionate and the world's finest professionals. We wish to extend a special thank you to Laurie Vlasak and Sarah Hayden who were with us through a difficult time in every way."
The Boehmers went back to Iowa. Bob needed additional care for his abdominal wounds and chose a hospital close to home. As luck would have it, Bob acquired a severe infection. "The infection infiltrated his new surgery and Bob began to hemorrhage," Gail says. Once again, he was airlifted back to Rochester where another team led by Steven Moran, M.D., a plastic and reconstructive surgeon, removed the infected tissue.
"He's a tough man. We're a tough family, and we love each other very much," says Gail.
Technology connects experts on the road to recovery
While recovering from the reconstructive surgery, Bob's health care team recommended Mayo Transitional Care in Lake City for additional wound care Bob needed before he could go home.
"Best decision we ever made," says Bob about agreeing to go to Lake City in mid-December.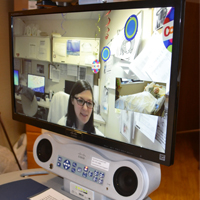 Gail says they were unsure at first about leaving Rochester but Bob's team eased their anxiety when they explained that Lake City's hospital is part of Mayo Clinic and has Telemedicine technology that would allow them to remain an integral part of the wound care team. Using high-definition videoconferencing units, Telemedicine offers an interactive, real-time visit between patients and providers. Bob's transitional care team in Lake City facilitated weekly Telemedicine appointments with care team members in Rochester.
"They're able to focus in on the wound," Gail says. The Telemedicine unit has zoom features which offer close-up views of any area. "The team in Rochester helped direct the next steps in Bob's care. The communication was outstanding."
"The transition to Lake City was a gift for them and for us," says Laurie Vlasak, A.P.R.N, C.N.P, Vascular and Endovascular Surgery, who worked very closely with the Boehmers as part of Dr. Bower's team. "I believe his care was enhanced by this collaboration. This truly is a story that brought out all the best parts of what we try to accomplish at Mayo Clinic - highly skilled providers, collaboration amongst specialties with a focus on what was in the best interest of the patient."
Gail and Bob credit the staff in Lake City for not only helping Bob feel well enough to go home but also for offering a warm and healing experience.
"Lake City has such wonderful nursing staff, very loving. I know all of their names. They are all in my heart," Gail says. "Our special thanks to Deb Bremer who with her professional, kind and caring personality helped make our entire experience wonderful despite the circumstances. Also our deep thanks to Dr. Steve Adamson and Jolene Swanson as well as Steve Johnson and Marcia Walker in therapy for their patience, deep concern and effort to always protect Bob. We owe everyone a loving thank you."
---
For the safety of our patients, staff and visitors, Mayo Clinic has strict masking policies in place. Anyone shown without a mask was either recorded prior to COVID-19 or recorded in a non-patient care area where social distancing and other safety protocols were followed.
Topics in this Post