We are experiencing high call volumes:
Use your account on the Mayo Clinic app or patient portal to check symptoms, get care recommendations and make an appointment.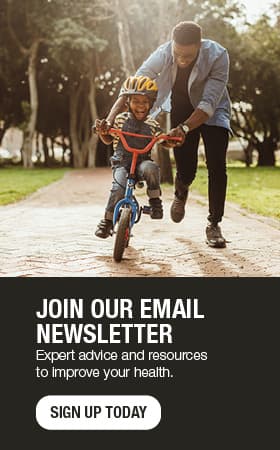 Genetic counseling helps woman, family make informed health decisions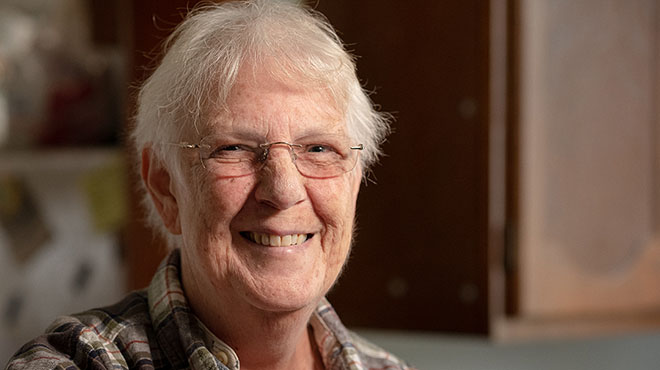 Cancer runs in Rose Boettcher's family. The 67-year-old Cumberland, Wisconsin, resident has had three types of cancer herself: uterine, ovarian and, most recently, colon cancer that also spread to her liver.
"There's a huge history of colon cancer in my family," Rose says.
Those factors led Eyad Sufian Al-Hattab, M.D., her oncologist at Mayo Clinic Health System in Eau Claire, Wisconsin, to recommend that Rose undergo genetic counseling. Through a combination of genetic testing and counseling, Rose could learn about her genetic health, which in turn could help her make informed decisions about her health care.
Learning the options
Rose met with Katie Plamann, a genetic counselor at Mayo Clinic Health System, who explained Rose's options. Katie says this is an essential part of the process. Part of her job is to help patients navigate the complexity of genetic testing.
"We support the patient from start to finish," Katie says. "We help them understand the implications of the tests we can do. Sometimes they decide they would rather not know. But a lot of patients say, 'Knowledge is power,' and want to go ahead with the testing. I think that's a wonderful way to look at it."
For Rose, the choice was not a hard one. She preferred to be armed with information.
"Being that I'm 67 and have already had three types of cancer, I guess I'm more proactive in my own health care," Rose says. "This was more for my children and grandchildren. If they learn they are at risk, they can go in for earlier screenings. If you catch them early, the success rate for treatment is a lot better."
Blood tests revealed that Rose has Lynch syndrome, an inherited condition that increases the risk of colon cancer and several other types of cancer. Around 3% of colon cancers are caused by Lynch syndrome.
Learning from history to empower the future
Katie says the knowledge Rose gained can help her family.
"For Rose, we were able to come up with an answer to why she developed those cancers," Katie says. "Now we can work to determine who else in the family has Lynch syndrome so they can make informed decisions about their care."
In addition to oncology patients, Katie works with OB-GYN patients and couples for counseling before they are pregnant, as well as after they are expecting. Together, they review screening and testing options for various reasons, including if there is family history of a genetic condition and to determine if they are genetic carriers.
Katie says as people have heard about genetic counseling, more are beginning to ask their providers about it. She says good candidates for genetic counseling include people who have:
A significant personal or family history of cancer
Been diagnosed with cancer under 50
Rare cancers, such as ovarian or male breast cancer
Had three or more relatives on the same side of the family with the same type of cancer
Rose says she gained valuable information and has been urging family members to take advantage of genetic counseling. Her sister and niece have been tested, and both learned they have Lynch syndrome. Her son tested negative. Rose says she will continue to be an advocate for her family's health and well-being.
"I will encourage them to have cancer screenings and be proactive in their health care," Rose says. "If my story can help somebody else, that's a good thing."
Find additional resources on cancer:
---
For the safety of our patients, staff and visitors, Mayo Clinic has strict masking policies in place. Anyone shown without a mask was either recorded prior to COVID-19 or recorded in a non-patient care area where social distancing and other safety protocols were followed.
Topics in this Post