Posted By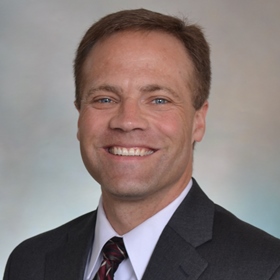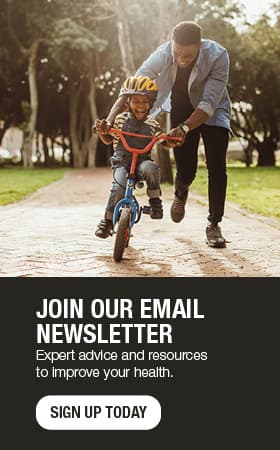 COVID-19 symptoms to watch for in children, teens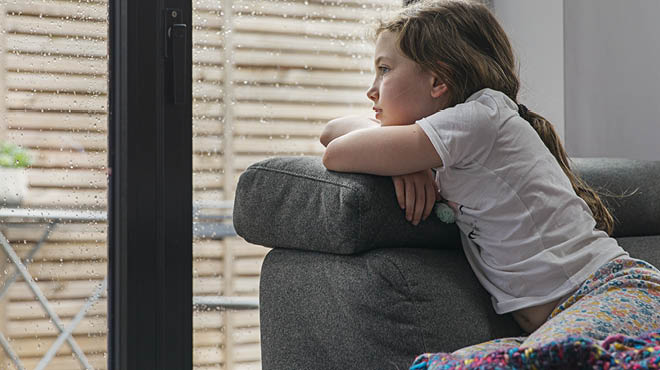 As another school year begins, the contagious delta variant of COVID-19 has infected more children and teens across the U.S. Individual symptoms can vary, and these symptoms should be monitored carefully for short- and long-term complications.
Mild symptoms
Many children with COVID-19 have minimal to no symptoms. Their symptoms often resemble a cold with congestion, cough, low-grade fever and fatigue. Over-the counter pain and fever reducers, such as acetaminophen or ibuprofen, can be given as needed to relieve symptoms.
Staying hydrated with adequate intake of fluids is encouraged, as with illnesses such as the flu. Other symptoms, such as loss of taste and smell, cannot be treated specifically, but they generally resolve with time. Talk with your child's health care provider if you have questions about managing symptoms.
Despite mild initial symptoms, children 12 and older at higher risk of complications may be given monoclonal antibody therapy to help them fight the infection. Those at higher risk are children with severe asthma or other lung disease; neuromuscular conditions, such as Down syndrome and cerebral palsy; obesity; and any condition that affects the immune system.
Monoclonal antibody therapy, which is designed to prevent COVID-19 from worsening, should be given as soon as possible after a COVID-19 diagnosis is made. All the children that Mayo Clinic Health System tests are screened to see if they are eligible for monoclonal antibody therapy. If you are unsure of your child's risk and eligibility, contact his or her health care provider.
Regardless of symptom severity, it is crucial to isolate to stop the spread of the infection while monitoring for symptoms that should prompt further evaluation.
Children need to be evaluated by a health care provider if they display any of these symptoms:
Shortness of breath
Chest pressure or pain
Severe vomiting
Change in consciousness
Color change in skin, lips or nail beds
These symptoms can occur at the beginning of the illness or as long as a week into the infection.
Moderate to severe symptoms
Unfortunately, some children and teens experience more concerning symptoms. These symptoms generally should be managed in conjunction with their primary care provider or, if needed, in the hospital.
Parents should be vigilant for any signs that could indicate more severe infection, including:
Mental changes or confusion
Trouble breathing
Persistent chest pain
Bluish lips or face
Severe vomiting
Decrease in urination
These symptoms indicate that urgent evaluation may be needed. Call 911 or seek emergency care.
Supportive treatments for moderate to severe symptoms can include oxygen and IV fluids, or more specific COVID-19 treatments like remdesivir and dexamethasone. Remdesivir is an antiviral medication generally used in hospitalized patients to stop COVID-19 from reproducing itself and lessen the severity of disease. Dexamethasone decreases the inflammatory response in the body, and it can help with breathing and other symptoms of moderate to severe COVID-19 infection.
Myocarditis
For those children and teens who experience more moderate or severe symptoms of COVID-19 infection, follow-up is essential to ensure a safe return to activity. COVID-19 can cause myocarditis, which is an inflammation of the heart muscle. This condition should be fully resolved before a return to sports activities.
Any symptoms of chest pain, shortness of breath, lightheadedness, fainting or heart palpitations could indicate myocarditis. Even in cases of mild illness, a health care provider should evaluate any difficulty in return to play.
Multisystem inflammatory syndrome in children
Multisystem inflammatory syndrome in children, or MIS-C, can occur several weeks after a mild or asymptomatic case of COVID-19. While symptoms can vary, they generally include a high fever and inflammation in almost any organ system. This requires early evaluation and often hospitalization for supportive care and treatment.
Consult with a health care provider if symptoms of multisystem inflammatory syndrome in children develop in your child or teen.
Jeremy Forster, M.D., is a Pediatric & Adolescent Medicine physician in Chippewa Falls, Wisconsin.