Posted By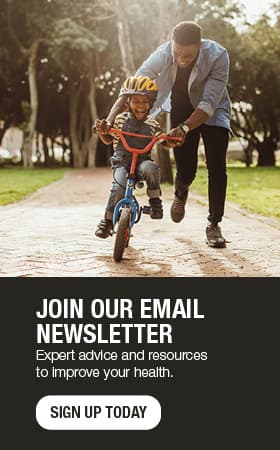 Four tips for easing loneliness through connection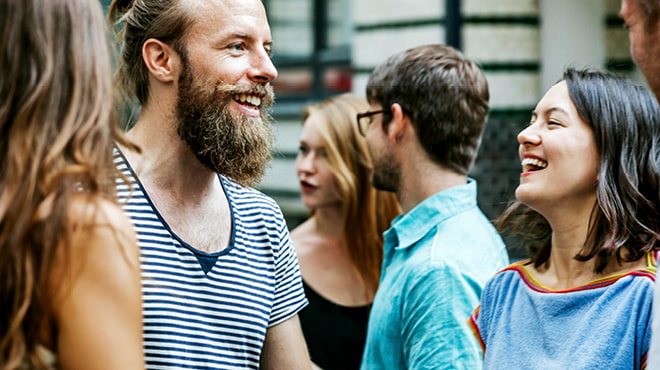 By nature, humans aren't solitary creatures. They thrive through connecting with others, which typically happens without much thought or effort. But the COVID-19 pandemic, which led to isolation and hefty doses of anxiety and uncertainty, has led many to question their ability to make these essential connections.
In a recent advisory, the U.S. surgeon general recognized that people are struggling to connect and declared loneliness in the U.S. an epidemic.
There's a difference between being alone and loneliness. When you're alone, there's no one with you. When you're lonely, you feel disconnected from others, even if they're right beside you.
The prescription for addressing loneliness? More human connection.
Brush off the social rust
To ease your loneliness and make connections, you may need to brush off the rust that's built up on your social skills and regain your confidence in social settings.
These four tips can help you get started reconnecting with others.
Begin with self-care.
A good place to begin is with you. Do something nice for yourself, such as buying a little gift, which can be as simple as flowers or a plant to brighten your space. Take a hot bath, drink a good cup of coffee or tea, try a new lotion with a calming scent, or listen to a new podcast or some favorite music.
Think about hobbies or activities you haven't done in a while, whether they involve others or not, and try picking them up again. Reconnect with your inner self through meditation or mindfulness practice, either on your own or using an app such as Calm or InsightTimer.
Spend time in nature.
Time spent in nature is valuable for your well-being. This improved well-being comes from connecting with the beauty and wonder of the natural world, either alone or with someone else.
Benefits include:
Increased feelings of calm
Increased endorphin levels and dopamine production, which promote happiness
Restored concentration and attention
Reduced anxiety, depression and irritability
Lower blood pressure and cortisol levels
Start small.
If you're lonely, you might be craving in-person contact. But you also might feel you aren't ready to jump into a big gathering with friends or family. And that's OK. Start small by meeting with a friend or two for a low-key get-together like coffee, ice cream or a walk in a park. Even offering a kind word or a friendly smile to someone on the street or a work acquaintance is a simple way to begin reconnecting.
Be gentle with yourself.
Getting back to "normal," whatever that might look like for you, will take practice and time. Life has changed in the past few years. You have changed, others have changed and it may be a while before you feel comfortable doing the things that used to come more easily. But in time, making connections will feel more natural. By being gentle with yourself and others, you can ease back into those connections that support and encourage you.
However you decide to begin, the key is to make a start. Reconnecting with yourself, nature and, ultimately, others is possible and necessary, especially in light of the loneliness epidemic. Everyone is struggling to greater or lesser degrees, and we are all truly in this together. You are not alone.
Jennifer Larson LaRue is a psychotherapist in Psychiatry & Psychology in Eau Claire and Rice Lake, Wisconsin.