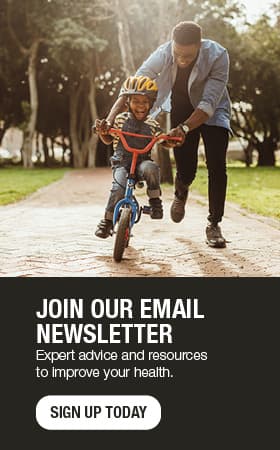 You are not alone: End of life care, and beyond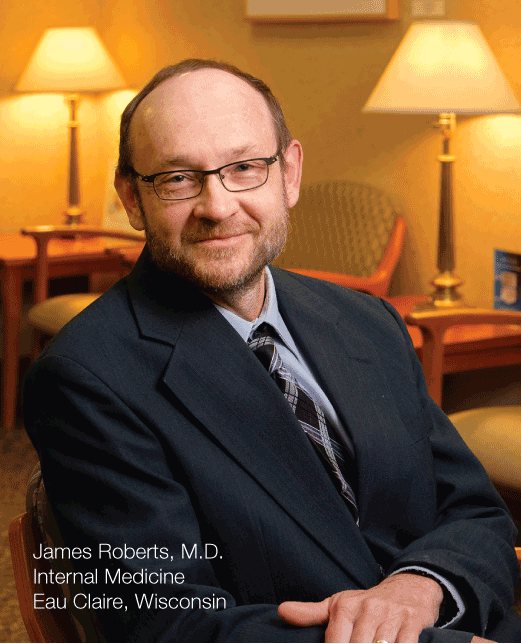 There are many sayings that encourage people to think ahead, such as, "Always be prepared," or "Expect the unexpected." But it might take more than a catchphrase for you to plan. When a loved one's — or your own — end-of-life comfort depends on it, it's important to know all the options.
"Hospice is a wonderful, comprehensive care service for the later stages of life," says James Roberts, M.D., an internal medicine physician at Mayo Clinic Heath System in Eau Claire. "The goal of hospice is to help people live well in the final months of life."
Hospice staff includes nurses, home health care aides, social workers, therapists and chaplains, all focused on the complete needs of the patients. Dr. Roberts says hospice concentrates not only on comfort but also on nutrition, day-to-day care needs and the social, emotional and spiritual needs of both patients and families. "We keep our patients in their own homes with their families if at all possible," he says.
Everyone will eventually face the final stages of life. The goal of hospice is to make that time pleasant, fulfilling and rewarding.
Coping with loss
"Bereavement counselors support families after the death of their loved one," says Lisa De Sieno, director of Bereavement Services at Mayo Clinic Health System. "In the months after death, we offer grief support groups, counseling, ceremonies of remembrance and other resources to help families deal with their loss."
De Sieno says some people prefer not to receive support, and that's okay as they adjust to their new chapter of life. Others find comfort in the opportunities Bereavement Services provides to honor the memory of their loved one.
"Grief is not an illness or something that's wrong with us," says De Sieno. "It's a natural human emotion, and we're all unique in how we experience grief. There's no right or wrong way to grieve, but there's nothing wrong with reaching out for support — it's just human connection."
---
When is hospice the answer?
Facing a serious, life-limiting illness for the first time can be overwhelming for the patient and the entire family, especially if you don't know where to turn for answers and support. Have you or your loved one:
Been hospitalized or gone to the Emergency Department several times in the past six months?
Started taking medication to lessen physical pain?
Started spending most of the day in a chair or bed?
Fallen several times over the past six months?
Started needing help from others with daily tasks, such as bathing and eating?
Experienced weight loss, making clothes noticeably looser?
Noticed shortness of breath, even while resting?
Been told by a doctor that life expectancy is limited?
If the answer is "yes" to any of these questions, it is worth your time to explore hospice care. There are other options and resources available if hospice isn't the answer at this time. Home Health & Hospice provides care wherever the patient calls home. Call 1-800-236-8408 for information.