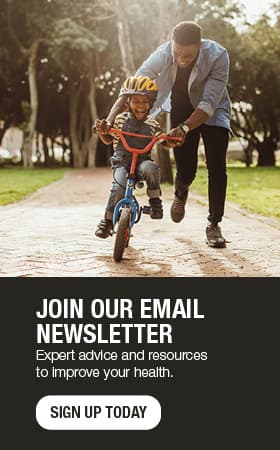 Hospice patient shared special ties with Mayo Clinic Health System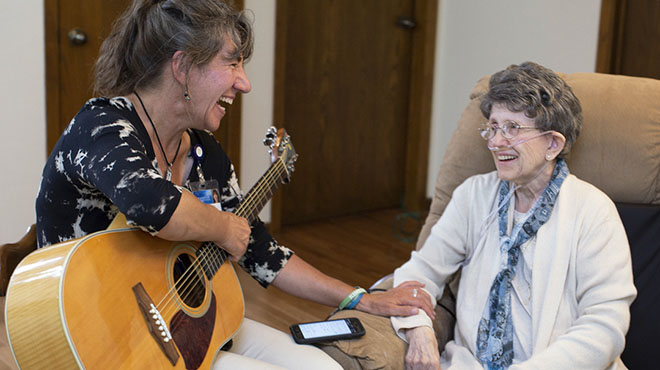 Rosemary Zemlo knew that she was ready to be done with chemotherapy and was willing to let Mayo Clinic Health System's hospice services take care of her. She had been receiving treatment for breast cancer that had spread to other parts of her body.
Rosemary passed away in August, but the hospice team continues to provide bereavement support for surviving family and friends.
Prior to her passing, Rosemary shared that she was thankful to hospice care for helping her live her life after her diagnosis. She said she had lived an honorable life.
Rosemary worked for about 14 years as a nurse in hospitals and nursing homes. She shared that one of her biggest accomplishments in her nursing career was delivering 30 babies by herself.
When her children were in elementary school, she joined the military and worked as a general-duty nurse where she trained medics how to care for soldiers in the field. When Rosemary's children were in college, she was deployed and stationed in Germany. She was active during Desert Storm and worked her way up to the rank of colonel.
Aside from being a nurse, veteran and hospice patient, Rosemary had a special connection to the hospice program at Mayo Clinic Health System that started years ago. She was a hospice volunteer for a little over a year, for a couple of hours each week. She talked, read, wrote letters, prayed with and tidied up rooms for patients on hospice. She often was an advocate for patients' needs. Based on Rosemary's experiences with hospice care as a volunteer at Mayo Clinic Health System, she knew that hospice could take care of her needs. She was visited twice a week in her home and had access to hospice services 24/7 by phone. The hospice team helped manage her pain and symptoms; provided necessary drugs, medical supplies and equipment; and cared for her physical, emotional and spiritual needs.
We Honor Veterans is a program that partners with hospices and honors patients who have served their country. Mayo Clinic Health System honored Rosemary with a certificate, veterans coin and handmade quilt. The chaplain group also gave her a framed "Nurses Prayer," as is done for any hospice patient who was a nurse.
Rosemary said that hospice services always exceeded her expectations. She recalled when her husband, Steve Zemlo, was receiving hospice care, that the nurses who were caring for him noticed something wrong with his medication. She noted that registered nurse Heather Reay requested that Steve stop taking a particular drug as she felt it was too much, and he was having an opposite reaction than he should've been having.
Another time that hospice care went beyond the call of duty was on the night Steve passed away in February. There was a snowstorm, and two nurses shoveled Rosemary's sidewalk twice and helped the funeral director.
Rosemary wasn't afraid to talk about death. She trusted her hospice team to always do their best.