We are experiencing high call volumes:
Use your account on the Mayo Clinic app or patient portal to check symptoms, get care recommendations and make an appointment.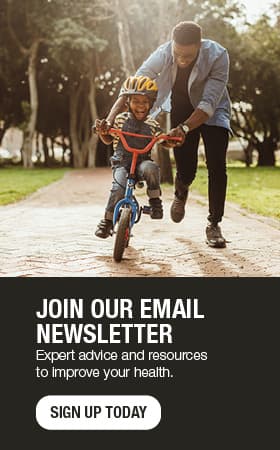 Music, memories and 'singing grandma home'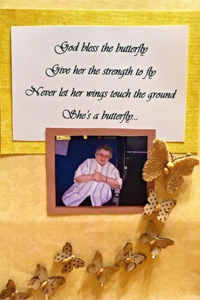 When Nicole Thiess learned Home Health and Hospice was getting a music therapist, she was skeptical.
"I thought, 'We could really use another nurse,'" recalls Thiess. Little did I know how humbled I would be," she says, now advocating for a personal music therapy experience she describes as a "priceless, healing and an everlasting gift that will live with my family for a lifetime."
In mid-August, Thiess visited her 79-year old grandmother Barbara Thompson, who was receiving hospice care.
"Grandma was sobbing, and it was just heart wrenching," says Thiess. She tried to assure her grandmother she wasn't alone in this journey and had a whole hospice team to support her.
"Grandma said, 'I'm scared.' I asked her what she was scared of and she said, 'I'm scared of what the end will be like,'" recalls Thiess.
Even with all of her hospice experience, Thiess was at a loss for words.
The only thing her grandmother hadn't tried was music therapy. Fortunately, Home Health and Hospice had just hired a full-time hospice and palliative care music therapist.
"I was willing to try anything to comfort her," says Thiess, and that's when she requested a referral for music therapy.
As a music therapist, Roxie Raykovich, Home Health and Hospice, has a degree in and is board-certified in music therapy, having completed additional coursework in hospice and palliative care.
Raykovich's first assignment in her new position would be a memorable one as she sat down with Thompson for the first of a handful of visits.
"Barbara was just a tiny, beautiful little lady, so I sang 'five foot two, eyes of blue,'" says Raykovich. "Barbara laughed and said, 'My mom used to sing that all the time.' I said, "I think your mom just sent me here then to give you a message.'"
To Thiess' surprise, Raykovich and Thompson actually sang along during the first session.
"It surprises me all the time when you walk in there how the music reaches the people, and they become so open and really envelop you as part of the family," says Raykovich. "It always amazes me how awesome music is and how powerful it is."
The impact is not lost on Dean Eide, Administration. He had the opportunity to observe the benefits of hospice music therapy earlier in his career. Eide is among those who pushed to offer it in the Northwest Wisconsin region.
"Music is a universal language — a safe means of communication that bridges a gap where people can't find words," says Eide. "It offers another powerful option for patients and families."
The comfort created by music turned out to be pivotal during the final week of Thompson's life. Theiss and her mother took a week off from work and slept at Thompson's bedside because "she didn't want to die alone."
On her final day, Thompson would be surrounded by three generations of family. Thiess, her children, and mother were at the foot of Thompson's bed.
"Roxie told my mother, 'I'm going to make you cry; it's therapeutic. If I don't make you cry, I didn't do my job; tears are healing,'" says Thiess.
In between one of Raykovich's songs and several tears, Thiess asked Raykovich to help end an exhausting and emotionally draining week. "We wish you would just sing her home," recalls Thiess.
Thiess' mother was wearing a shirt with butterflies on it. The symbolism strikes a personal cord with Raykovich, who is reminded of how butterflies kept appearing just after her mother passed away.
It was a signal for her, and she began playing a song popularized by Martina McBride called "She's a Butterfly."
"Roxie was singing, and we noticed grandma's breathing was changing. I sent my kids into the other room. My mom held Grandma in her arms and told her she loved her and that she was the best mother." recalls Thiess. "That's when my grandmother took her final breath."
"Every experience I've had with patients passing while I was in there with the music has been amazing, surreal and comforting," says Raykovich. "It was just so peaceful. My goal is to make memories with these people."
Clearly, she connected with Thiess and her family. Thiess believes her mom puts it best. "Roxie wasn't part of our family for long, but we think about her every day. The small amount of time that Roxie spent with us, she made every minute absolutely meaningful. There is just no way to show her the amount of appreciation we have for this everlasting gift of such a beautiful and peaceful death."
Thiess adds, "Now when I see a butterfly, I think of it as just one more gift from grandma. Roxie gave grandma her wings to fly home."
---
For the safety of our patients, staff and visitors, Mayo Clinic has strict masking policies in place. Anyone shown without a mask was either recorded prior to COVID-19 or recorded in a non-patient care area where social distancing and other safety protocols were followed.
Topics in this Post