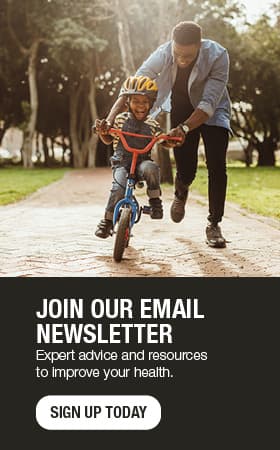 Yoga therapy: Relieve pain, manage stress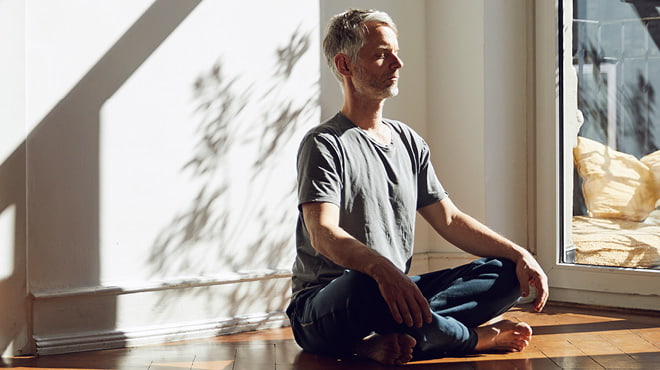 The practice of yoga is known to help with chronic health conditions such as diabetes, heart disease and chronic pain.
Michele Hoffman, a certified yoga therapist at Mayo Clinic Health System, recently hosted a webinar to teach participants gentle yoga postures that can be performed while sitting on a chair or standing, as well as breathing practices and relaxation techniques that can relieve muscle tension, reduce pain, increase energy and improve sleep.
Watch this video to view the webinar:
Here are a few excerpts from the webinar, which was followed by a Q&A session:
Yoga therapy can help people recover from injuries and surgeries, manage chronic conditions, reduce or eliminate symptoms, and increase overall health and vitality.
The good news is that anyone can do yoga. My teacher used to say that if you can breathe, you can do yoga. Everyone starts where they are, and the practice of yoga should be adapted to the needs of each person.
When people think of yoga, most people think of the physical poses or stretching when in fact yoga has many tools to offer for healing body, mind and spirit. The tools of yoga include physical poses, breathing practices, meditation practices, hand gestures and a disciplined lifestyle of cultivating healthy habits.
A general yoga class can ease your everyday aches and pains, and release stress. Yoga therapy goes further because a yoga therapist works with you to address your specific needs and goals while respecting any limitations you may be experiencing.
The goals of yoga therapy are to eliminate, reduce or manage symptoms that cause suffering; improve function; help prevent the occurrence or reoccurrence of underlying causes of illness; help people move toward improved health and well-being; and help people change their relationship with their condition.
Michele continues on to lead viewers through a 30-minute session of low-impact, seated yoga therapy followed by caring breath practice and guided relaxation.
Learn more about meditation and yoga: