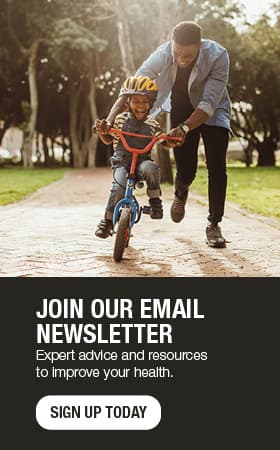 Yoga: Making a name in sports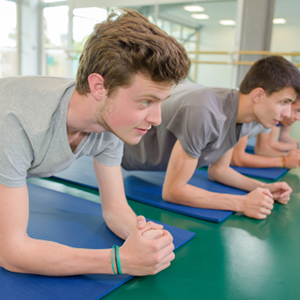 Yoga continues to gain popularity in the U.S., especially with women. When you think of yoga, your first thought is probably of a woman in a contorted position. Although this can look like yoga, it also is important to note that yoga is for both men and women, and can be personalized for any skill level. People who benefit most from the practice of yoga are those who are able to find their edge that is specific to their own body and working from that point.
BENEFITS TO ATHLETES
Over the past few years, I have worked with the varsity wrestling team from Lincoln High School in Lake City, Minnesota, on the understanding that yoga and its benefits can be derived from combining strength, flexibility and balance when working out. The process of alignment in poses to balance muscle groups that support joints truly is a mind-body connection. When learning proper alignment in each pose and as individuals accept their endpoint, flexibility will slowly change, balance of the joint will occur, and the muscle groups surrounding that joint will become stronger and more effective.
This often is a tough concept for people to accept, especially for male athletes who often have dense, large muscles. I use the analogy about how runners don't just start running marathons or even 1–2 miles — they work up to that distance at a slow and steady speed. But, for whatever reason, we do not have that same tenacity and patience when it comes to stretching. We take on the concept that if we can't get into a pose, our body must not allow for it.
I was guilty of being that person who would run 6–10 miles and never spend a minute stretching. I would then become so tight that running became too difficult. So I decided to incorporate yoga into my life It has taught me to have patience with my body and accept where I am at in that moment. Through this process, I discovered a deep layer of core muscles that truly allow ease in movement. I am not alone in this idea, as many pro athletes and teams also have discovered the benefits of yoga.
TAKING IT TO THE NEXT LEVEL
These seven important benefits can help take athletes to the next level:
Strength — Working into lunges will strengthen thigh muscles, and plank poses will help work through upper body and core. Working on static positions that consistently make you hold up your own body weight builds lean muscle mass.
Flexibility — The long muscles of the body can get tight and overused, resulting in limitation of movement and compression through the joints. Working on elongating these muscles help balance, decompress the spine and provide ease of movement through the shoulders and hips.
Balance — Most dynamic activity and sporting events require solid balance that is built from the ground up. When we are involved in an activity, our eyes often are focused on the challenge in front of us. We need our body's unconscious awareness to understand where we are in our space to decrease risk of fall and injury. In yoga, most poses teach proper alignment and foot placement that enhance our balance in preparation for dynamic challenges.
Endurance — Sun Salutations are long held standing poses that teach you to tune into your body and by using your breath will help guide you to pace yourself.
Core — Yoga practices all focus on the spine and the deep muscles of the body that support your spine as well as your pelvic and shoulder girdles. By using closed chain poses your body gets the proper feedback to stabilize the body through your center.
Stability — For those who are tight, it is important to understand even the most flexible people must focus on stability. Learning to stabilize the surrounding joints and not lock/hang on them will help to decrease sprains, prevent tearing and overall decrease the risk of joint degeneration.
Recovery — Learning your edge, or your limit, gives you a better understanding of what your body needs to recover. Athletes tend to push their bodies to the limit and by understanding and respecting the limits of your body will allow you to heal and recover faster.
GETTING STARTED
There are many great resources available online that offer full yoga classes. You just need 15 minutes and a quiet space. The strength, balance and equanimity you will get from any practice will improve your well-being and the athlete that is in you.
Marcia Walker is a physical therapist at Mayo Clinic Health System in Lake City.