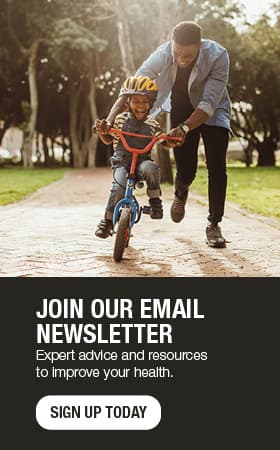 Winter warmup: Cream of wild rice soup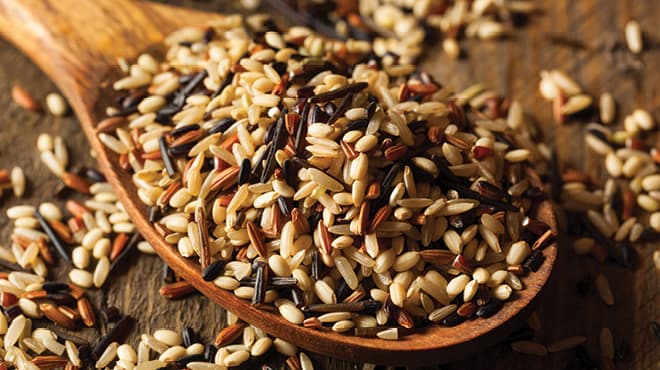 Curl up with something warm and healthy this winter: cream of wild rice soup.
"Wild rice is a nutrient-rich whole grain with a nutty flavor that is a good source of dietary fiber and contains more protein than other types of rice," says Allyn Wergin, a registered dietitian at Mayo Clinic Health System in Le Sueur and New Prague, Minnesota.
Using 1% milk and pureed beans in this recipe keeps the fat low, and amps up the flavor and texture.
Cream of Wild Rice Soup
Ingredients
1/2 tablespoon canola oil
1 1/2 cups diced yellow onion
1 cup diced carrot
1 cup diced celery
2 cloves garlic, minced
1 1/2 cups chopped kale
1 tablespoon minced parsley
2 cups low-sodium vegetable stock
1 teaspoon fennel seeds, crushed
1 teaspoon ground black pepper
1 cup unsalted prepared white beans (or about half of a 15.5 ounce can of white beans, rinsed and drained)
2 cups 1% milk
1/2 cup wild rice, cooked
Directions
In a pot over medium heat, add canola oil and sauté onion, carrot, celery and garlic until lightly brown. Stir in kale, parsley, stock and spices. Bring to a boil. In a blender, puree beans with milk. Add the bean mixture to the soup, bring to simmer and add rice. Cook for 30 minutes.
Servings: 4
Nutritional information per serving (2 cups):
236 calories; 4 g fat (1 g saturated fat; 0 g trans fat); 6 mg cholesterol; 180 mg sodium; 38 g carbohydrates; 7 g fiber; 0 g added sugars; 12 g protein.
Recipe reprinted with permission from mayoclinic.org.
---
More Healthy Food Resources: