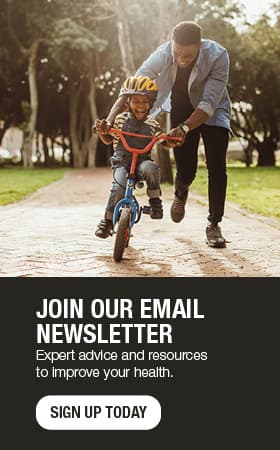 Add citrus colors, flavors to meals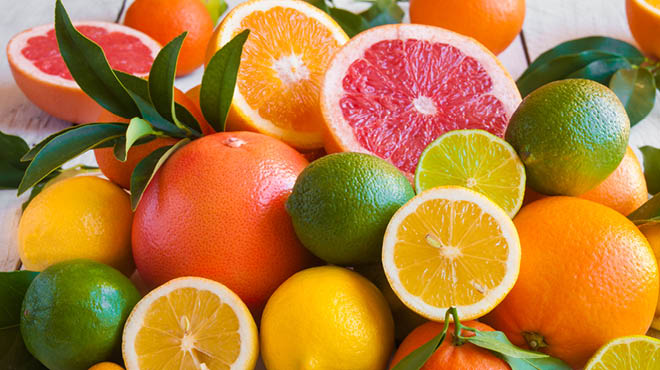 Citrus fruits are not only juicy and refreshing, they're extremely healthy. Lemons, oranges, limes, grapefruit, tangerines and pomelos are just a few of the juicy fruits classified as citrus.
Like tangerines, clementines are a type of mandarin. They look like tangerine fruit, but they're not quite the same. Tangerines and clementines are the second largest cultivated group of citrus fruit after sweet oranges, which include larger-sized varieties, including navel and blood oranges. Both tangerines and clementines are sweet and easy to peel. Clementines look like tangerines, but they're a little smaller, and their skins are brighter, shinier and smoother. They're even sweeter in flavor.
Health benefits
Citrus fruits earn their classification because they contain flavonoids, which are thought to have anti-cancer properties. Citrus also has many other health benefits. They contain lots of fiber and vitamin C, as well as other vitamins and minerals.
It's always best to eat the whole fruit versus the juice, as juice doesn't have any fiber. Fiber makes you feel fuller longer. Also, more energy is used to digest whole fruit versus juice. Citrus fruits are naturally low in calories, fat-free, high in water content and contain less than 60 calories per serving.
Weight loss might be the first thing many people think of when they hear the word "grapefruit." The so-called grapefruit diet implies that the fruit has some sort of fat-melting property that enhances weight loss. While this is not the case, grapefruit can be an important part of a sensible weight-loss plan. In a single serving, grapefruit calories come out to just 52, and the water and fiber content of the fruit help you to feel full.
Citrus and drug interference
Grapefruit and certain other citrus fruits, such as Seville oranges, can interfere with several kinds of prescriptions. Many drugs are metabolized with the help of a vital enzyme called CYP3A4 in the small intestine. Grapefruit juice can block the action of CYP3A4, so instead of being metabolized, more of the drug enters the blood and stays in the body longer. The result is too much drug in your body.
The severity of the interaction can differ depending on the person, drug, and amount of grapefruit or grapefruit juice you drink. Talk to your health care provider, pharmacist or other health care provider, and read any information provided with your prescription or over-the-counter drug to find out.
Citrus fruits can be incorporated into your everyday diet by adding slices of citrus to salads, eating the fruits on their own as a snack or preparing a citrus salsa.
Try some of these recipes:
CITRUS DIJON VINAIGRETTE
Servings: 16
2 tablespoons Dijon mustard
1 cup extra-virgin olive oil
½ cup rice wine vinegar
2 tablespoons fresh parsley, chopped
3 fluid ounces agave nectar
¼ teaspoon salt
¼ teaspoon black pepper
Zest of ½ a lemon
Zest of ½ an orange
Juice from 1 orange
Place all ingredients in a Mason jar. Place a cover on the jar and shake until all the ingredients are well-blended. Place the dressing in the refrigerator and chill for 24 hours. This dressing will last for 2 weeks in the refrigerator.
Nutrition information per 2-tablespoon serving: 145 calories; 14 g fat (10 g monounsaturated fat; 2 g saturated fat); 0 mg cholesterol; 95 mg sodium; 7 g carbohydrate.
ORANGE QUINOA SALAD
Servings: 10
2 fluid ounces orange juice
2 tablespoons olive oil
1 tablespoon agave nectar
¼ teaspoon salt
¼ teaspoon pepper
3 cups quinoa, cooked (or 1 cup dry)
½ cup green onions
½ cup dried cranberries or cherries
15 ounces mandarin oranges, canned in juice and drained; also can use 2 clementines, peeled and sectioned.
¼ cup sliced almonds, toasted
For the dressing, combine the first five ingredients in a small bowl and whisk until well-blended. Prepare quinoa as directed on package. Remove from heat and cool. When cooled, add onions, dried fruit, oranges and dressing, and mix gently until combined.
Nutritional information per ½-cup serving: 145 calories; 5 g fat; 0.5 g saturated fat (3 g monounsaturated fat; 1 g polyunsaturated fat); 0 mg cholesterol; 65 mg sodium; 24 mg carbohydrate; 2 g fiber; 3 g protein.
CITRUS SALAD
Servings: 4
2 oranges
1 red grapefruit
2 tablespoons orange juice
2 tablespoons olive oil
1 tablespoon balsamic vinegar
Sweetener, as desired
4 cups spring greens
2 tablespoons nuts, such as peanuts, walnuts, sliced almonds or pecans
Peel and section the oranges and grapefruit. In a separate bowl, whisk together the orange juice, olive oil and vinegar. Add sweetener to taste. Pour the mixture over the fruit segments and toss gently to coat evenly. To serve, divide the spring greens among individual plates. Top each with the fruit and dressing mixture, and sprinkle each with ½ tablespoon nuts. Serve immediately.
Nutritional information per 1-cup salad and ½-cup fruit serving (using pine nuts and no sweetener): 166 calories, 10 g fat (1 g saturated fat; 6 g monounsaturated fat); 0 mg cholesterol; 11 mg sodium; 17 g carbohydrate; 3 g fiber; 2 g protein.
(Recipes from mayoclinic.org)
Paula Przywojski is a dietitian in Clinical Nutrition in La Crosse, Wisconsin.