Posted By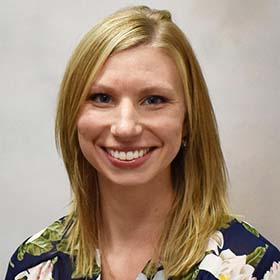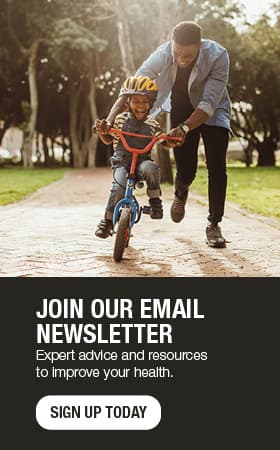 Pumpkin: Loaded with scary-good nutrients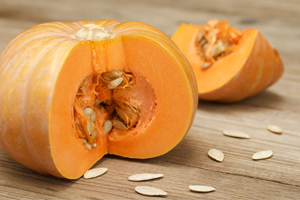 It's that time of year again — pumpkin season. If you've gone to the store lately, you must've noticed that pumpkin-flavored food items are everywhere. Pumpkin-flavored cereal, yogurt, coffee, lattes, ravioli, pie, cookies, candies and even pumpkin-flavored chips cover the shelves. And the list goes on and on.
Although pumpkin-flavored items may launch our taste buds into the fall season, many of these pumpkin products are not necessarily the most nutritious choices. Many are high in sugar, fat and refined carbohydrates. But real pumpkin is extremely nutritious.
Pumpkin is nutrient-rich due to its bright-orange color. This orange color comes from beta-carotene, an antioxidant and precursor to vitamin A — meaning beta-carotene is converted to vitamin A in the body. Pumpkin is an excellent source of vitamin A, with one cup providing 245 percent of our recommended daily intake. Vitamin A is important to preserve vision, fight infections, maintain healthy skin and bones, and regulate cell growth and division.
Pumpkin is also low in calories and a good source of fiber, containing 50 calories and three grams fiber per one-cup serving. It's also an excellent source of potassium at 564 milligrams, which helps your muscles contract, regulate fluids, maintain normal blood pressure, and balance minerals in and out of body cells.
Pumpkin seeds
Don't forget about the pumpkin seeds after you carve your jack-o-lantern. Pumpkin seeds are packed with protein, fiber and many other minerals, such as iron, copper, magnesium, manganese, phosphorous, zinc, potassium, folate, niacin and selenium. They also contain healthy poly- and mono-unsaturated fats. Pair one ounce of pumpkin seeds with a piece of fruit, such as an apple, for a filling snack.
Simple ways to enjoy pumpkins
When adding pumpkin flavor to your recipes, be sure to purchase 100 percent pumpkin and not pumpkin pie mix, which has added sugar.
Here are a few ways to enjoy pumpkin in common dishes:
Stir pumpkin puree into soups, chilies and stews.
Add canned or mashed cooked pumpkin to pancakes or quick breads.
Layer low-fat vanilla yogurt with pumpkin puree and low-fat granola. Top with a pinch of cinnamon and nutmeg.
Drizzle pumpkin wedges with olive oil, season with salt and pepper, and roast for about 25 minutes at 400⁰F.
Pumpkin oatmeal recipe
Serves: Two
Ingredients:
1 small apple, chopped
1 cup skim milk
3/4 cup water
½ cup canned pumpkin
½ tsp. pumpkin pie spice
1 cup old-fashioned oats
¼ tsp. vanilla
Optional: Chopped pecans
Directions:
In a two-quart sauce pan, combine water, milk, chopped apples, oats, pumpkin and pumpkin pie spice. Bring to a boil. Cook and stir for five minutes or until liquid is absorbed.
Remove from heat. Stir in vanilla extract. Top with chopped pecans (optional).
Nutritional Information (per 1 cup): Calories: 185; Total Fat: 2 grams, Saturated fat: 0 grams; Sodium: 67 milligrams; Total carbohydrates: 34 grams; Dietary fiber: 6 grams; Sugars: 11 grams; Protein: 8 grams
Allie Mahowald is a registered dietitian at Mayo Clinic Health System in New Prague.