We are experiencing high call volumes:
Use your account on the Mayo Clinic app or patient portal to check symptoms, get care recommendations and make an appointment.
Posted By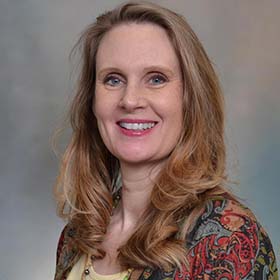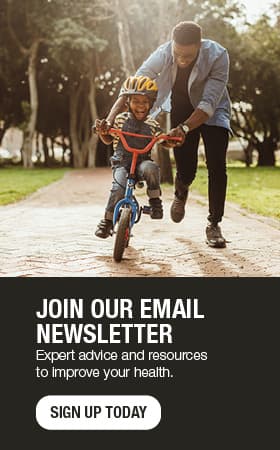 Gluten-free: What does that mean?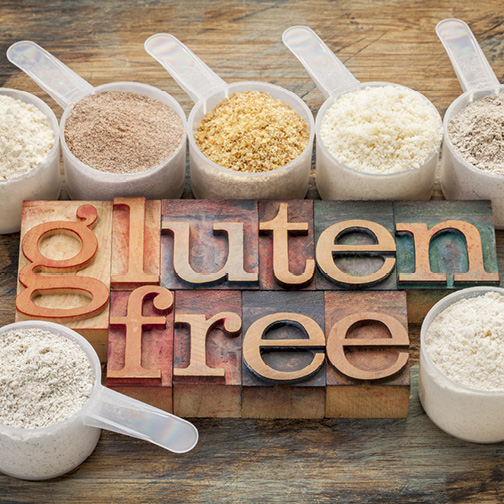 Gluten is found in grains, such as wheat, barley, rye, and a cross between wheat and rye called triticale.
A gluten-free diet helps manage symptoms of celiac disease and other medical conditions associated with gluten. This type of diet also has gained popularity among people without gluten-related medical conditions. The claimed benefits of the diet are improved health, weight loss and increased energy.
Removing gluten from your diet likely changes your overall intake of fiber, vitamins and other nutrients. Therefore, regardless of your reasons for following a gluten-free diet, it's important to know how it can affect your overall nutritional needs:
Celiac disease is an autoimmune disorder in which gluten triggers immune system activity that damages the lining of the small intestine. Over time, this damage prevents the absorption of nutrients from food.
Gluten sensitivity causes some of the same signs and symptoms associated with celiac disease — including abdominal pain, bloating, diarrhea, constipation, foggy brain, rash or headache — even though there is no damage to the tissues of the small intestine. Studies show that the immune system plays a role, but the process isn't well-understood.
Gluten ataxia is an autoimmune disorder that affects certain nerve tissues, and causes problems with muscle control and voluntary muscle movement.
Wheat allergy, like other food allergies, is the result of the immune system mistaking gluten or some other protein found in wheat as a disease-causing agent, such as a virus or bacteria. The immune system creates an antibody to the protein, prompting an immune system response that may result in congestion, breathing difficulties and other symptoms.
Your health care provider or a dietitian can help you make appropriate dietary choices to maintain a well-balanced diet.
GLUTEN-FREE FOOD LABELS
When you are buying processed foods, you need to read labels to determine if they contain gluten. Foods that contain wheat, barley, rye or triticale — or an ingredient derived from them — must be labeled with the name of the grain in the label's content list.
Foods that are labeled gluten-free, according to the Food and Drug Administration rules, must have fewer than 20 parts per million of gluten. Foods with these labels may include:
Naturally gluten-free food
A prepared food that doesn't have a gluten-containing ingredient
Food that has not been cross-contaminated with gluten-containing ingredients during production
Food with a gluten-containing ingredient that has been processed to remove gluten
Alcoholic beverages made from naturally gluten-free ingredients, such as grapes or juniper berries, can be labeled gluten-free. An alcoholic beverage made from a gluten-containing grain can carry a label stating the beverage was processed, treated or crafted to remove gluten. However, the label must state that gluten content cannot be determined and the beverage may contain some gluten.
PROCESSED FOODS THAT CONTAIN GLUTEN
In addition to foods in which wheat, barley or rye likely are ingredients, these grains are standard in a number of other products. Also, wheat or wheat gluten is added as a thickening or binding agent, flavoring or coloring. It's important to read the labels of processed foods to determine if they contain wheat, barley or rye.
In general, avoid foods unless they're labeled as gluten-free or made with corn, rice, soy or other gluten-free grain.
MEDICATIONS AND SUPPLEMENTS
Prescription and over-the-counter medications may use wheat gluten as a binding agent. Talk to your health care provider or pharmacist about the medications you're taking. Dietary supplements that contain wheat gluten must list wheat as an ingredient on the label.
EATING GLUTEN-FREE AT HOME, IN RESTAURANTS
It's particularly important for people with celiac disease to avoid exposure to gluten. These tips can help you prevent cross-contamination in your own food preparations at home and avoid gluten-containing food when you eat out:
Store gluten-free and gluten-containing foods in different places.
Keep cooking surfaces and food storage areas clean.
Wash dishes and cooking equipment thoroughly.
Read restaurant menus online ahead of time, if possible, to be sure there are options for you.
Eat out early or late when a restaurant is less busy and better able to address your needs.
Gluten-free recipes can have the same nutritional value and same great taste as traditional recipes, so you shouldn't hesitate to explore gluten-free foods. In some cases, gluten-free recipes can have added benefits, such as increased fiber and protein.
Judy Nichols is a nurse practitioner in Gastroenterology in Eau Claire, Wisconsin.
---
Try these gluten-free recipes today:
Apricot and almond crisp (Serves 6)
Dietitian's tip: This apricot dessert uses no flour and is gluten-free when made with certified gluten-free oats.
Ingredients
1 teaspoon olive oil
1 pound apricots, halved with pits removed
1/2 cup almonds, chopped
1 tablespoon oats (certified gluten-free)
1 teaspoon anise seeds
2 tablespoons honey
Directions
Heat oven to 350 degrees. Brush olive oil in 9-inch glass pie dish. Chop apricots and place in pie dish. Sprinkle almonds, oats and anise seeds on top. Drizzle with honey. Bake for 25 minutes, until almond topping is golden and apricots are bubbling up. Serve warm.
Nutritional analysis per 1/2 cup serving: 134 calories, 6 grams total fat, 0.5 grams saturated fat, trace trans fat, 4 grams monounsaturated fat, 0 milligrams cholesterol, 1 milligram sodium, 17 grams total carbohydrate, 3 grams dietary fiber, 6 grams added sugars, 3 grams protein.
Italian chicken and vegetable packet (Serves 1)
Dietitian's tip: This recipe may also be prepared on the grill. Use heavy-duty aluminum foil and place it off to the side of the flame. Turn midway through the cooking time.
Ingredients
1 skinless, boneless chicken breast, about 3 ounces
1/2 cup diced zucchini
1/2 cup scrubbed and diced potato
1/4 cup diced onion
1/4 cup sliced baby carrots
1/4 cup sliced mushrooms
1/8 teaspoon garlic powder
1/4 teaspoon Italian seasoning or oregano
Directions
Heat oven to 350 degrees. Cut off a 12-inch sheet of heavy-duty aluminum foil or parchment paper. Fold the foil or parchment paper in half, unfold and spray with cooking spray. Center the chicken breast on the sheet. Top with zucchini, potato, onion, carrots and mushrooms. Sprinkle garlic powder and Italian seasoning on the chicken and vegetables. Bring the foil together and make small, overlapping folds down the length of the packet to seal. Twist the two ends several times to make a tight seal so the liquid won't escape during cooking. Place the packet on a cookie sheet and bake for 45 minutes, until chicken and vegetables are tender.
Nutritional analysis per serving: 207 calories, 2.5 grams total fat, 0.5 grams saturated fat, trace trans fat, 0.5 grams monounsaturated fat, 62 milligrams cholesterol, 72 milligrams sodium, 23 grams total carbohydrate, 3 grams dietary fiber, 0 grams added sugar, 23 grams protein.
---
For the safety of our patients, staff and visitors, Mayo Clinic has strict masking policies in place. Anyone shown without a mask was either recorded prior to COVID-19 or recorded in a non-patient care area where social distancing and other safety protocols were followed.
Topics in this Post